7 Bouquet Trends of 2017
Floral: Bouquet Trends of 2017
Posted by Blush Magazine • Posted on August 8, 2017
Florals have really made a surge in the wedding industry lately. It's no wonder with these floral artists using their creativity and unique blooms to create stunning masterpieces. They photograph beautifully and are a great way to really customize your special day.
We love how natural and organic bouquets are on trend right now. We are seeing a lot of muted jewel-tones, as well as romantic monochromatic blooms. The use of unique and creative materials are on the rise – two of our featured bouquets have artichokes in them! These add charm and a different dimension to the bouquet we have never seen before. Check out the 7 bouquet trends of 2017 in detail below.
Natural
We can't help but swoon over the romantic look – soft, natural and simply beautiful. With plenty of greenery surrounding these delicate florals it's no wonder this look is so popular right now.
Floral: Lavender and Lace Floral Farm | Photo: Heidrich Photography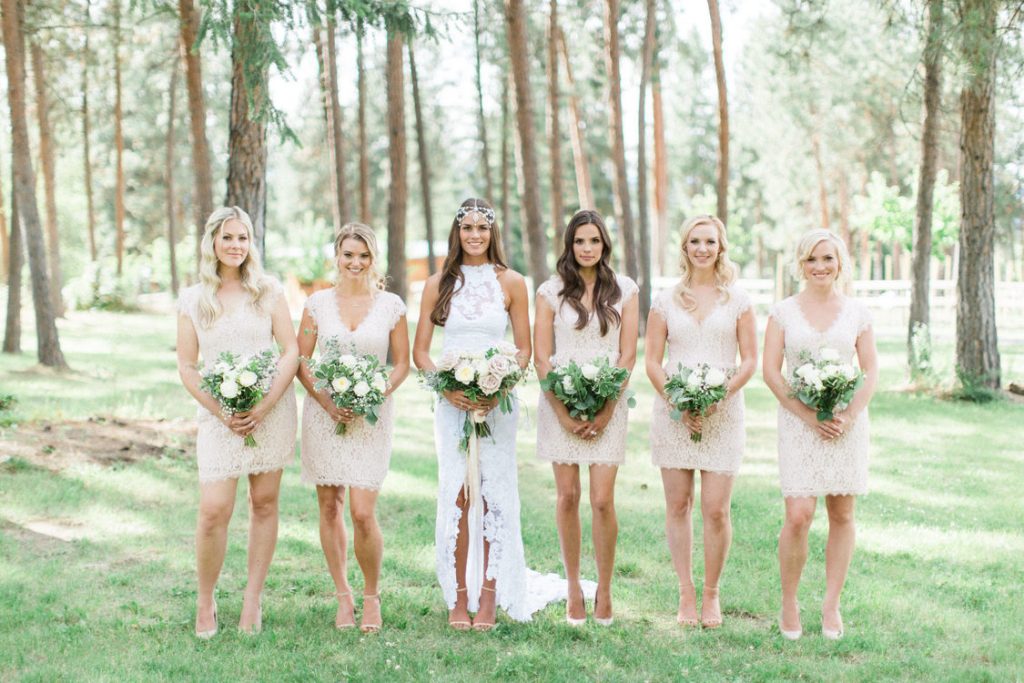 Creative
Notice the use of artichokes in this incredibly unique bouquet. The colours are soft, yet still manage to create a bold statement. The use of greenery in this one adds a natural feel.
Floral: Fabloomosity | Photo: Carey Nash Photography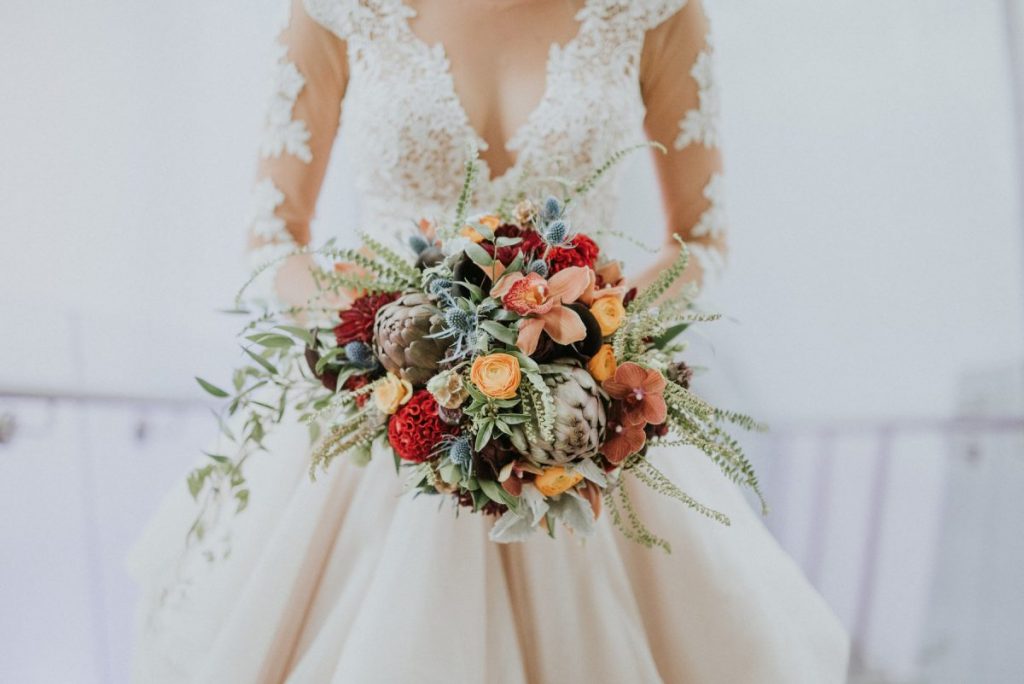 Jewel-Tones
We are in love with the jewel-tones in this bunch of blooms. The burlap wrap and lace add a romantic feel. We can truly appreciate the thought that goes into the whole look, from the hair, to the dress to the florals – each compliments each other beautifully.
Floral: Flower Artistry | Photo: Nathan Walker Photography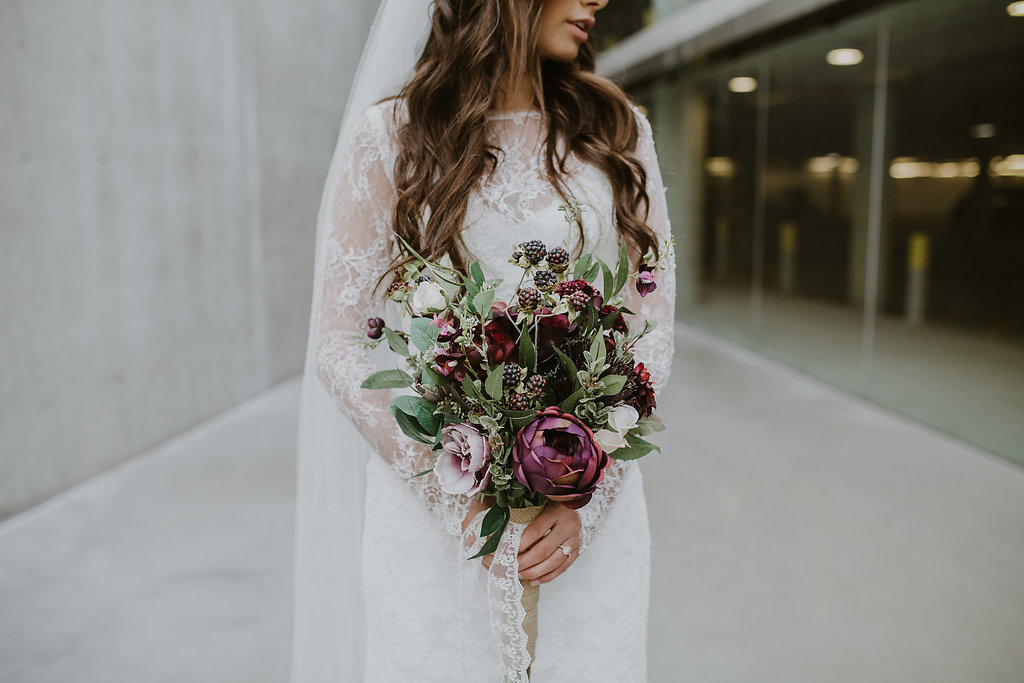 Monochromatic
In this bouquet we have a more monochromatic look with no leafy greenery which really puts the focus on the soft florals.The different mix of soft blooms creates a lovely dimension and a romantic feel.
Floral: Tickled Floral | Photo: Jill Coursen Photography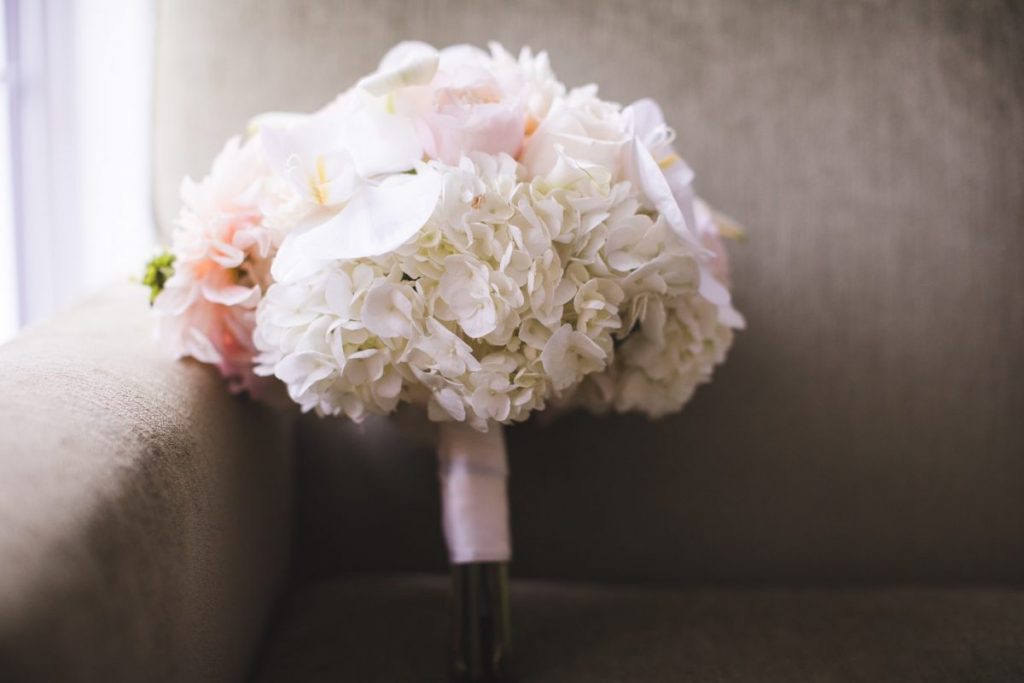 Make It Pop
Next up we have more gorgeous jewel-tones. We love the use of a similar colour palate to tie everything together, but different enough to make the blooms pop from one another. Place some soft greenery throughout and we have another gorgeous trend.
Floral: Fabloomosity | Photo: Carey Nash Photography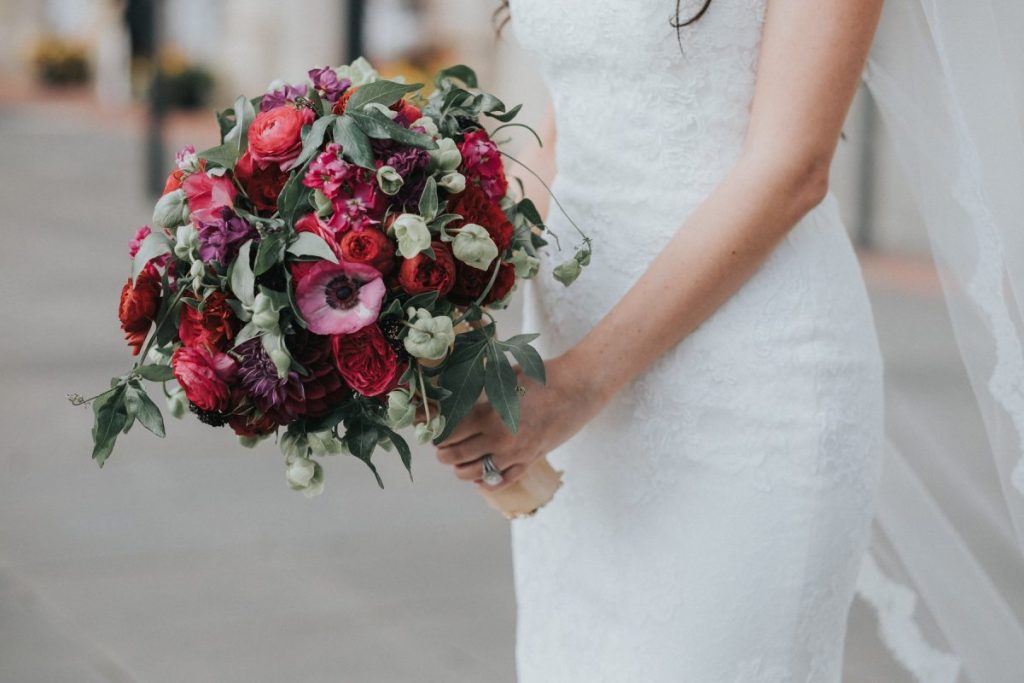 Mix It Up
For a truly unique look, this bouquet has everything from calla lilies, to succulents to artichokes! We completely appreciate the creativity behind this one. The tones are perfection and the trailing greenery is everything!
Floral: Bloomin' Chickadee | Photo: Megan Kemshead Photography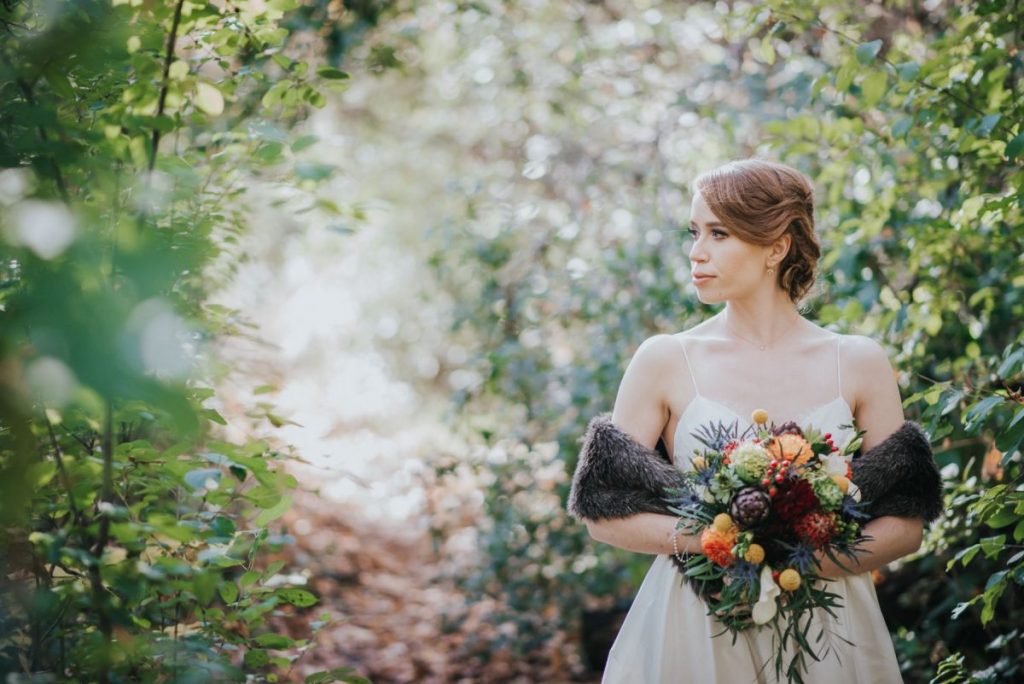 Moody-Romantic
Another on-trend look is this moody, romantic bouquet. We have some bold blooms completely surrounded by cascading greenery. This is a natural, organic look at it's finest.
Photo: Carey Nash Photography