Blush Bridal Show at JW Marriott Edmonton ICE District
It Feels SO Good to Be Back!
Posted by Blush Magazine • Posted on April 18, 2022
The Blush Magazine team was so excited to host brides, grooms, mothers of the brides, and more at the Spring 2022 Blush Bridal Show! We welcomed local exhibitors and hundreds of brides throughout the day ready to jump-start wedding planning.
To ensure a safe event, we had QR code contactless check-in, ticketed time slots, masks and hand sanitizer widely available throughout the show floor — a MUST for events in today's world.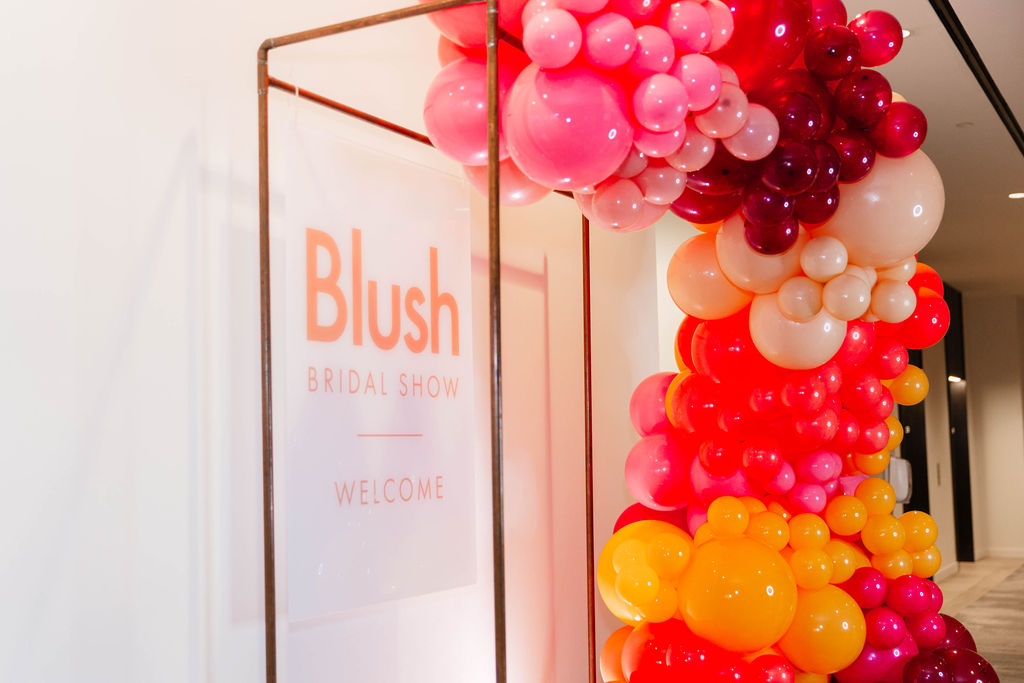 Brides, grooms, and their crews were welcomed into the Wayne Gretzky Ballroom of the JW Marriott Edmonton ICE District by an array of inspiration from dozens of curated vendors. The first sight our guests laid eyes on was the space by our host venue, the JW. With help from Special Event Rentals and the talented Cory Christopher, the JW's space was luxurious and breathtaking. The floral arch, crystal chandelier, velvet sofa and array of candles gave brides and grooms tons of inspiration for their upcoming nuptials.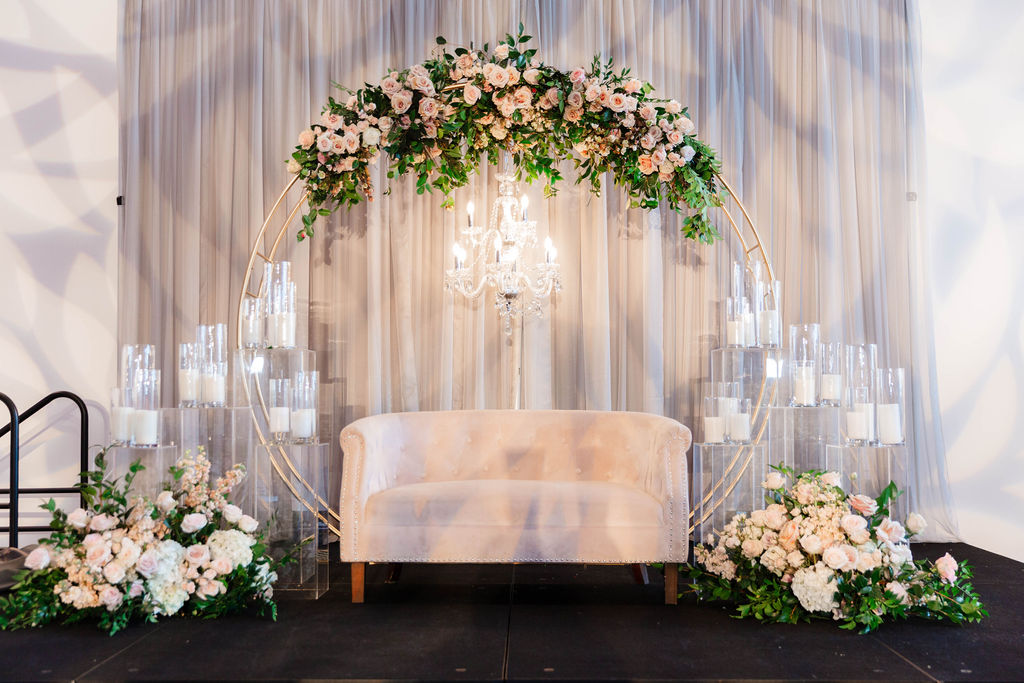 Special Event Rentals understood the assignment when we wanted to bring Spring to the JW. Their setup was loaded with inspo!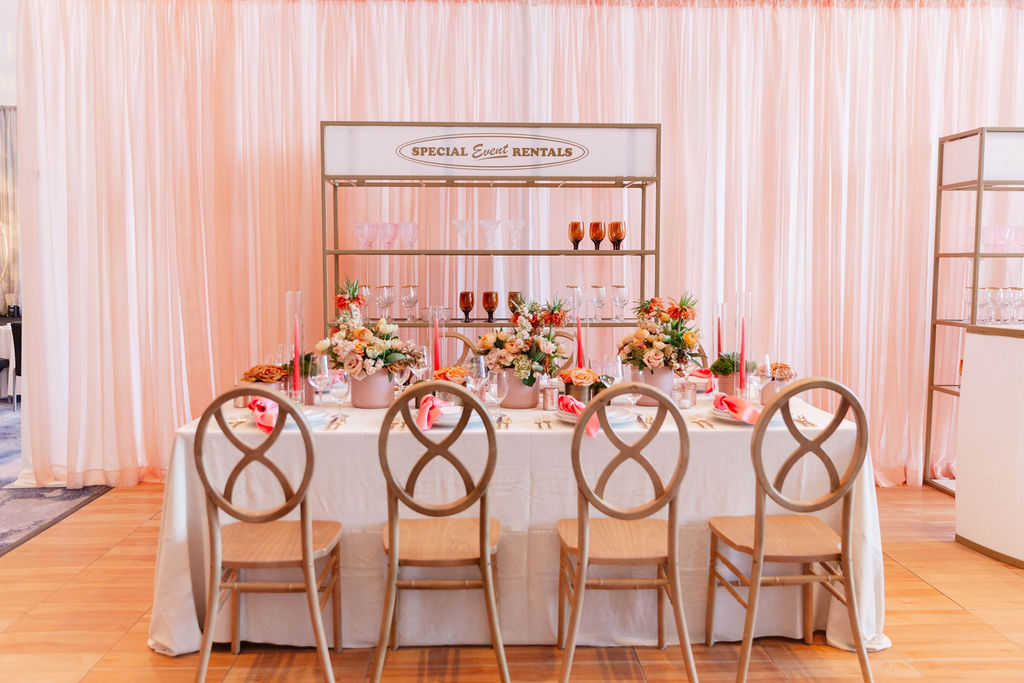 Regency Event Decor went with a luxurious style that fit in perfectly with the style of the ballroom.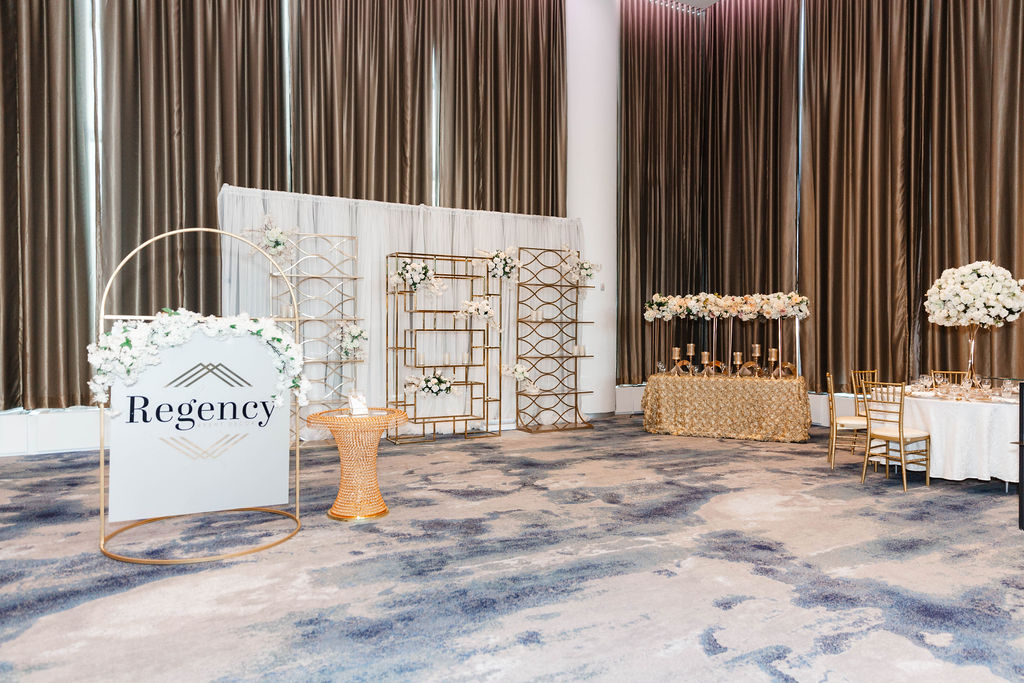 Layered by Rissa showcased a few stunning buttercream cakes and provided over 200 delicious samples to our lucky couples.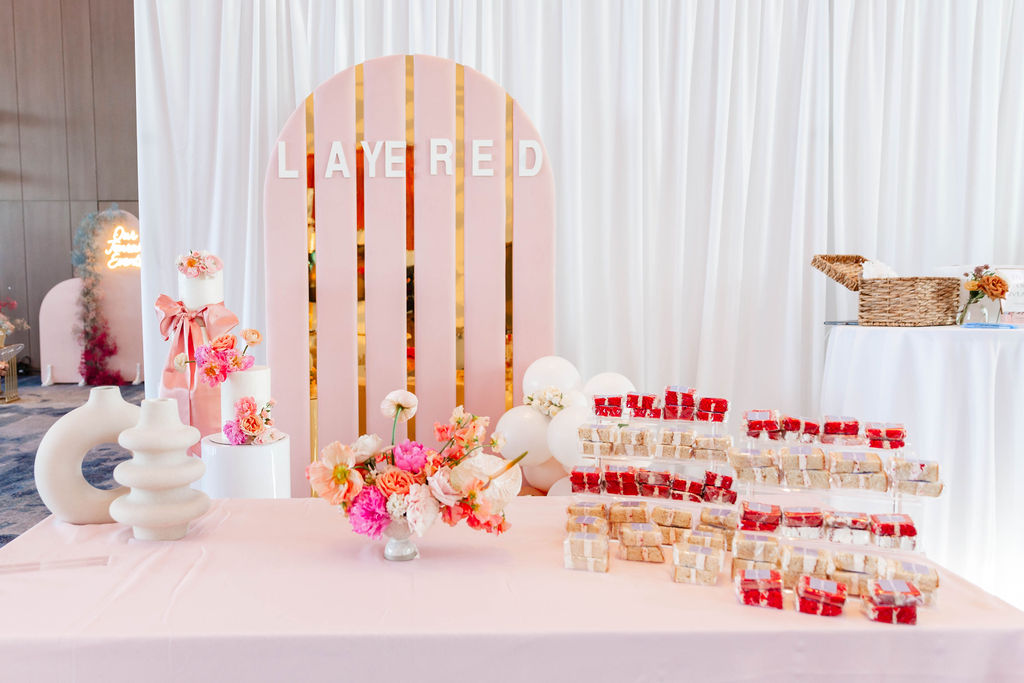 Jeff Ramsey serenaded our attendees and guests of the JW in the hotel lobby. What a treat!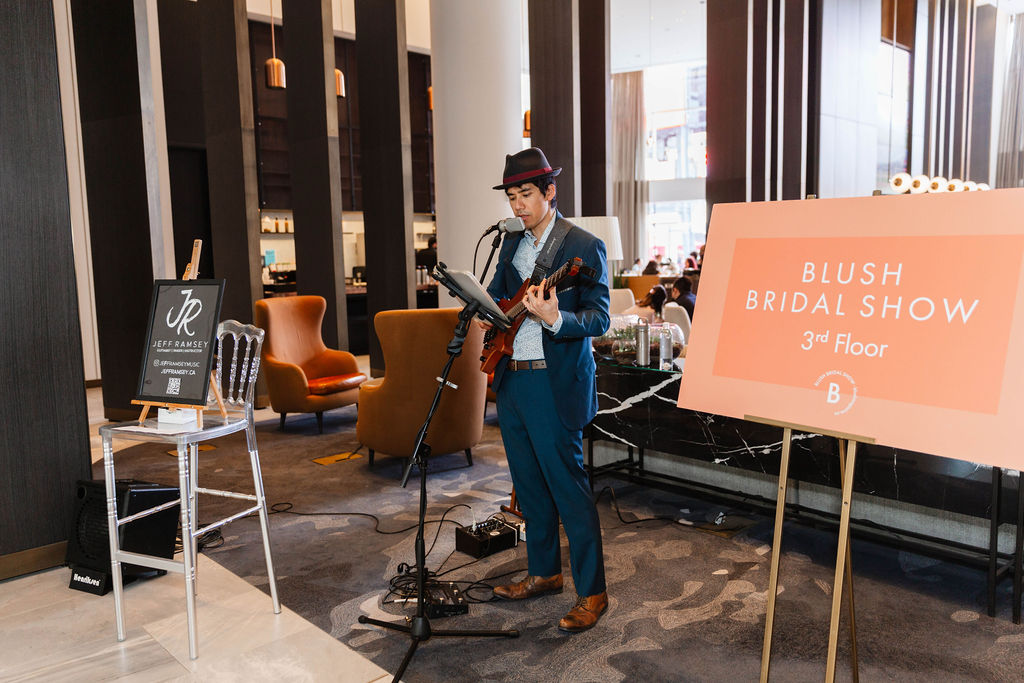 Talent Productions provided us with a social photo booth for our stunning backdrop that was designed by Party & Confetti. Hundreds were lined up for this fun photo op.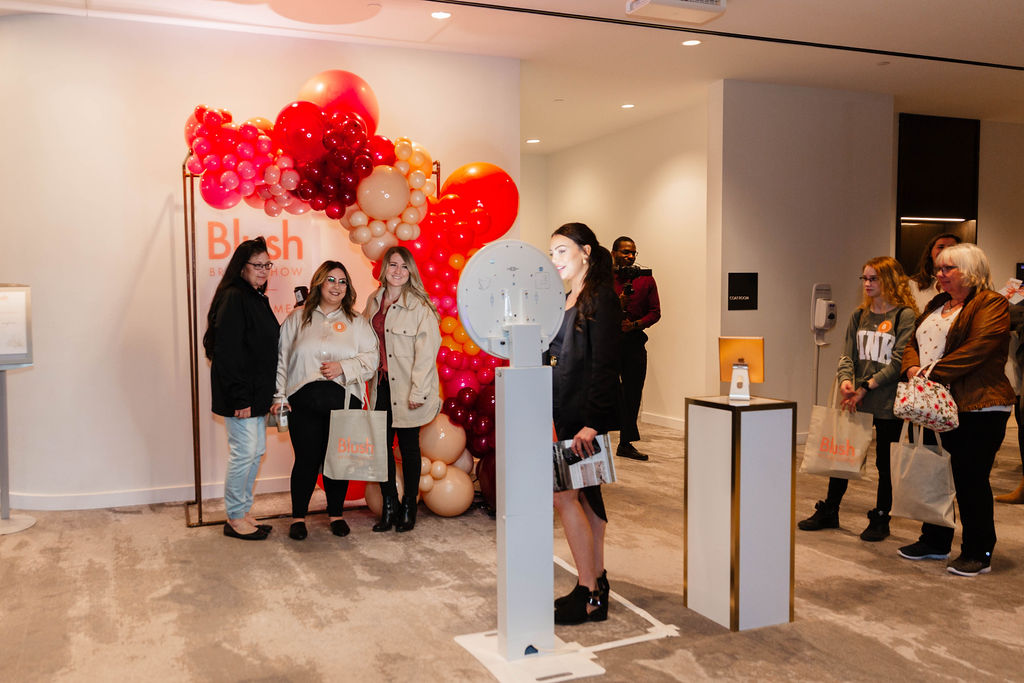 Throughout the show floor, brides, grooms, and their entourages connected with many local wedding services including DJs, photographers, planners, bridal shops, menswear lines and even home and wellness companies.
Cocktails & Details – Edmonton boutique wedding planning and styling company.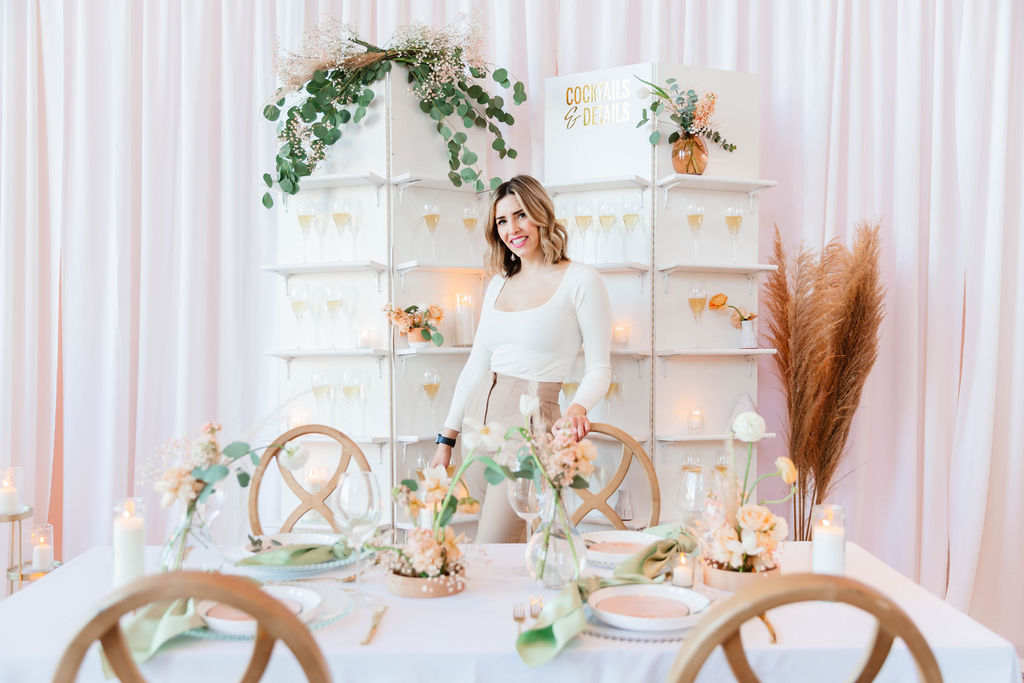 Berry Sweet YEG – custom chocolate strawberries.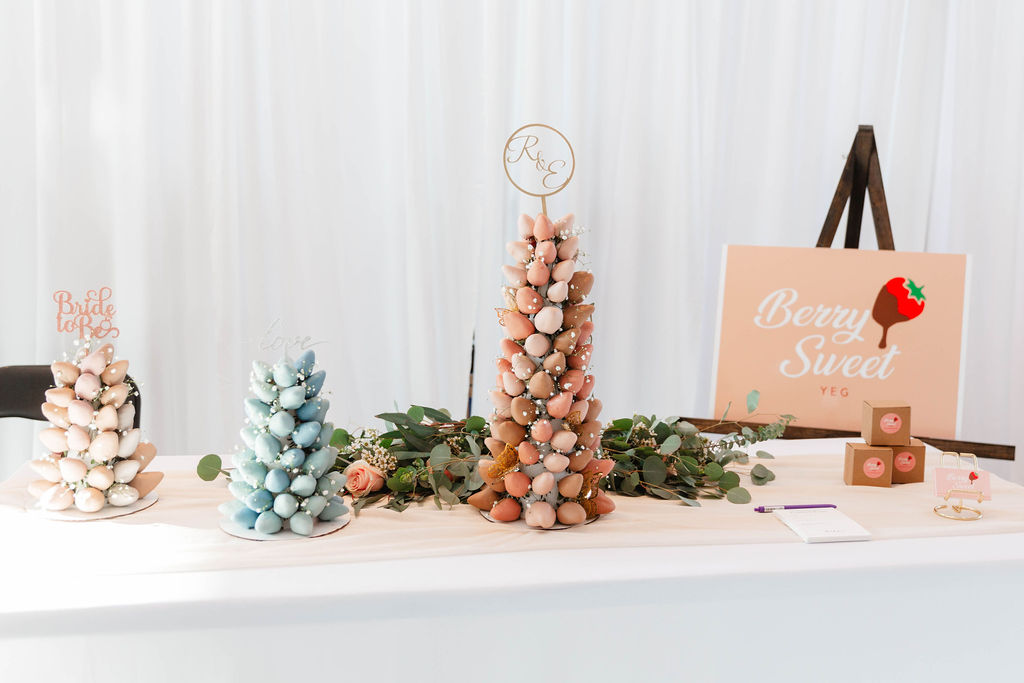 Our Jonrah Events – wedding planning with a genuine and thoughtful approach.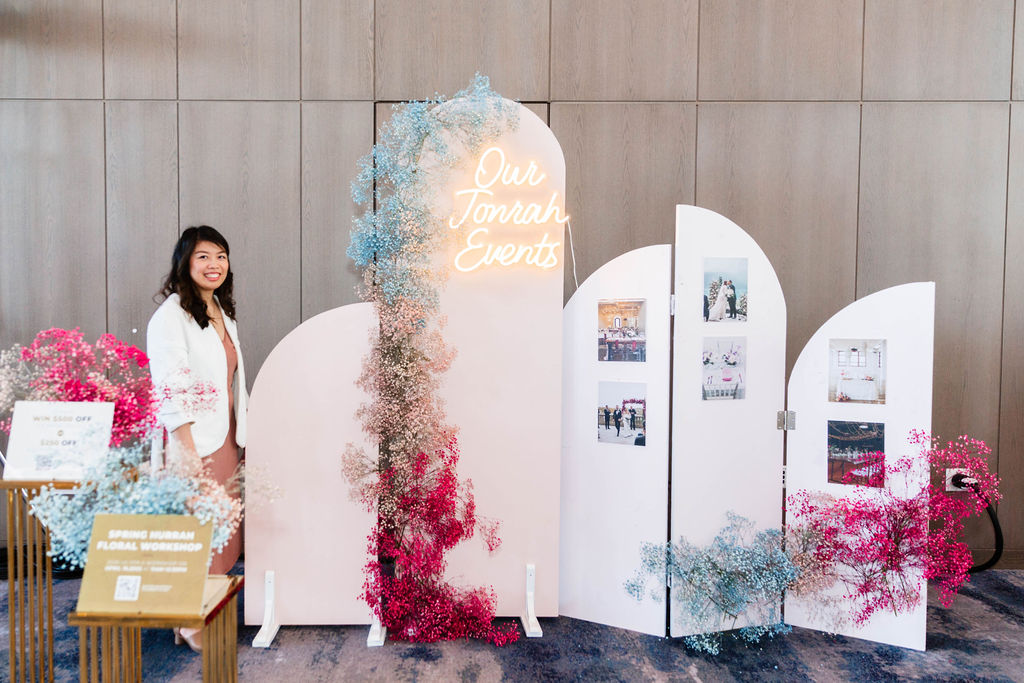 The YEG Florist – local florist with a passion for design, creation, wildly fun blooms in extraordinary arrangements; and a believer in living life colourful.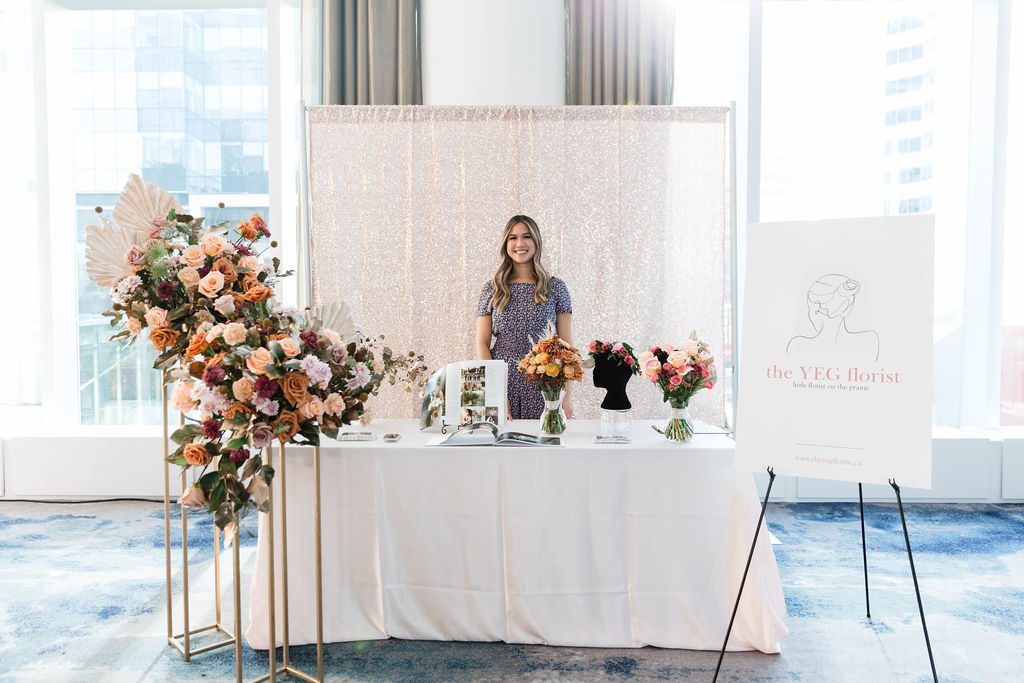 DJ Kwake – a local DJ with over two decades of performing at weddings and large events.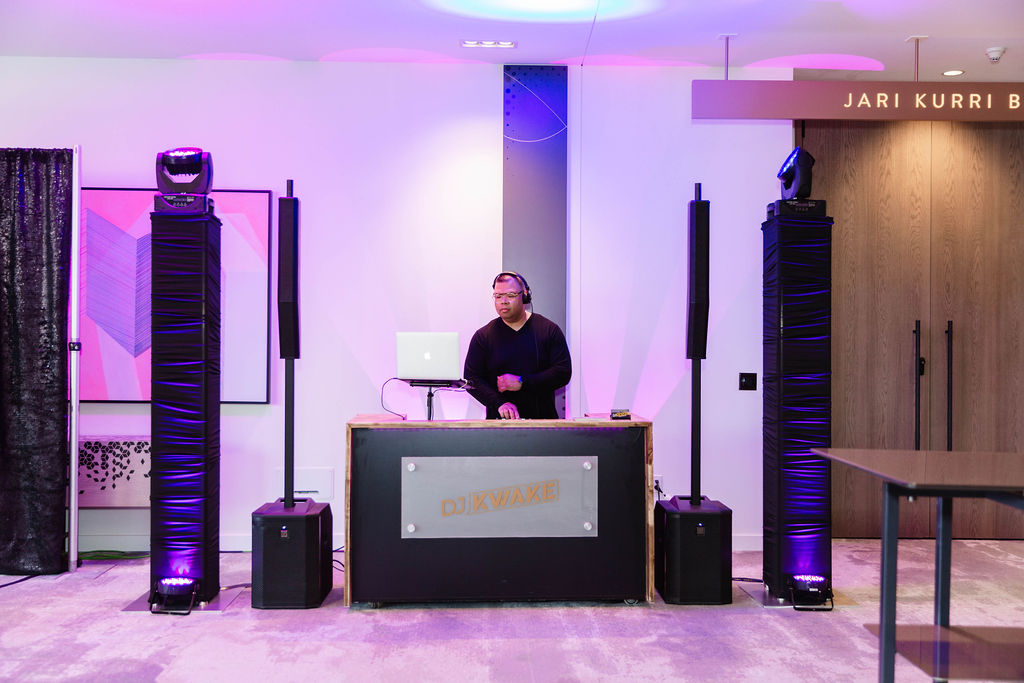 Justine Milton – fine art photographer servicing Edmonton, Calgary and The Rockies!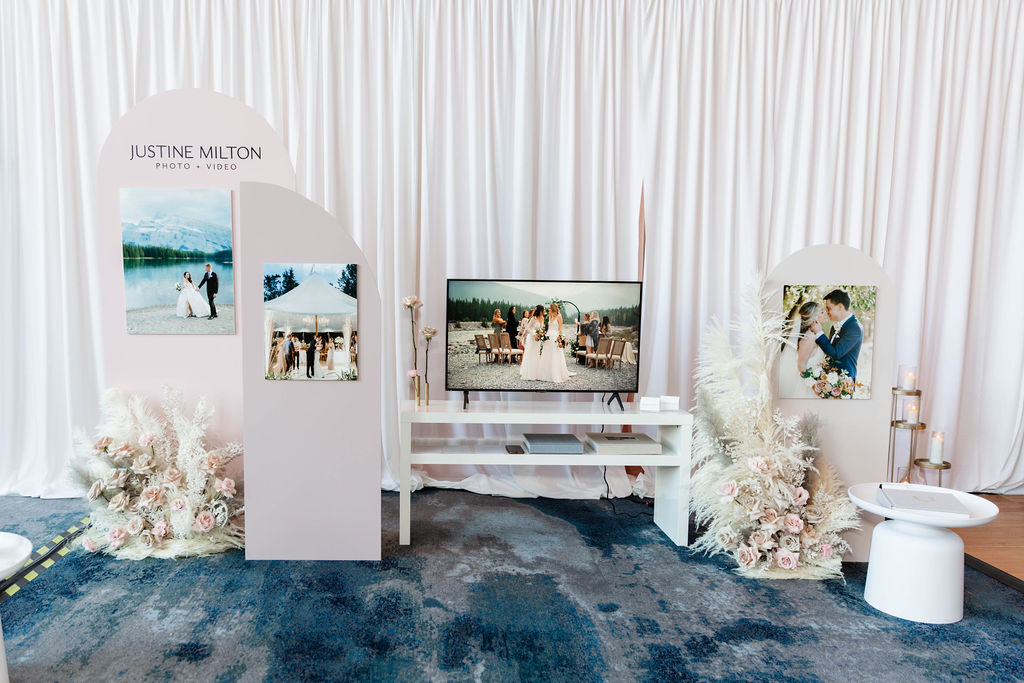 EPH Apparel – custom Canadian menswear line.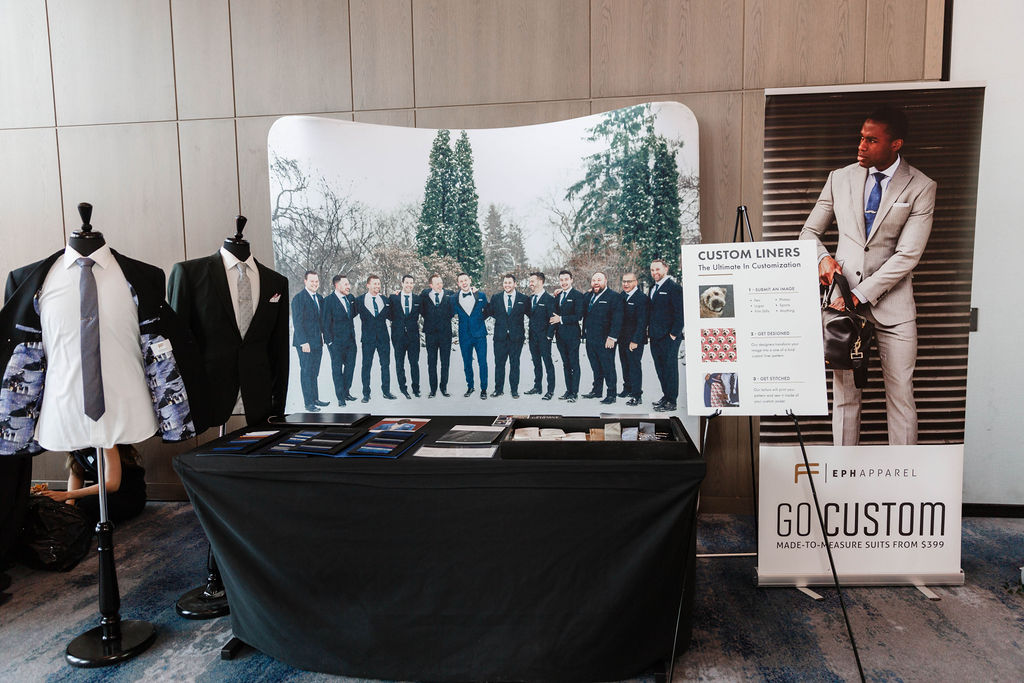 Luxe Picnic Co – Edmonton's finest luxury picnic experience.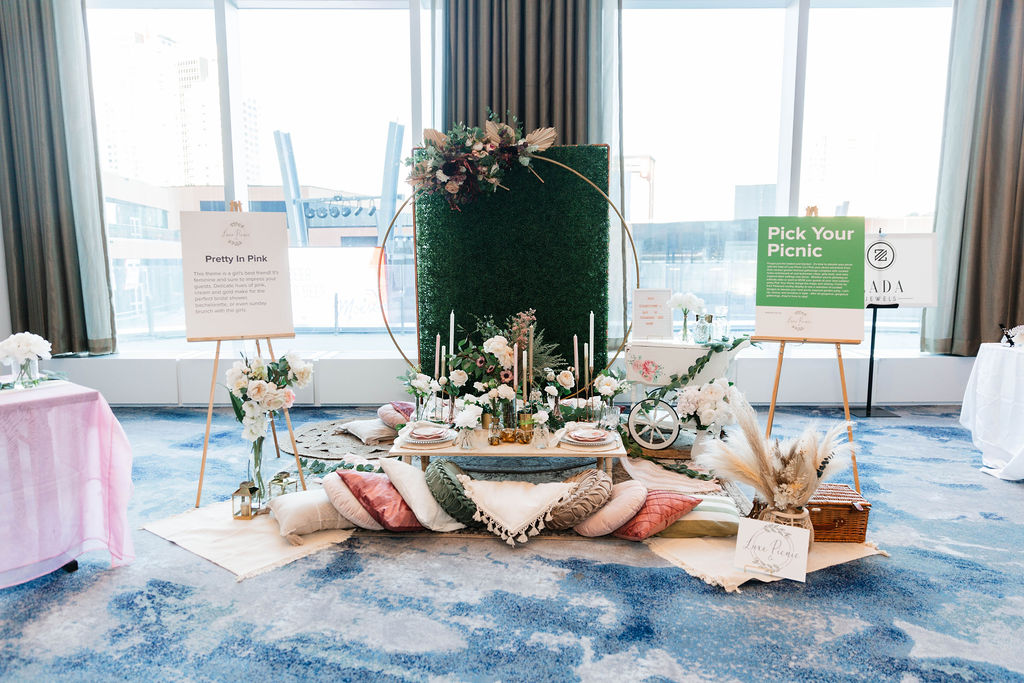 Sonja Deklerk – a local custom fine jewelry designer.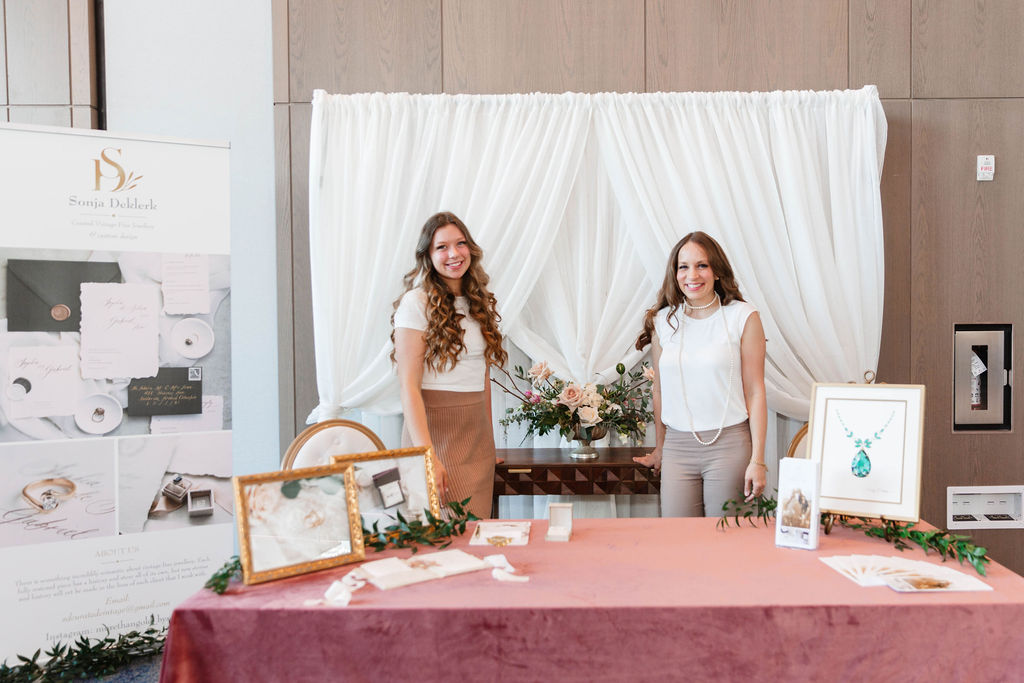 Gray Jay Gifts – a local curated gift box company perfect for weddings and special events.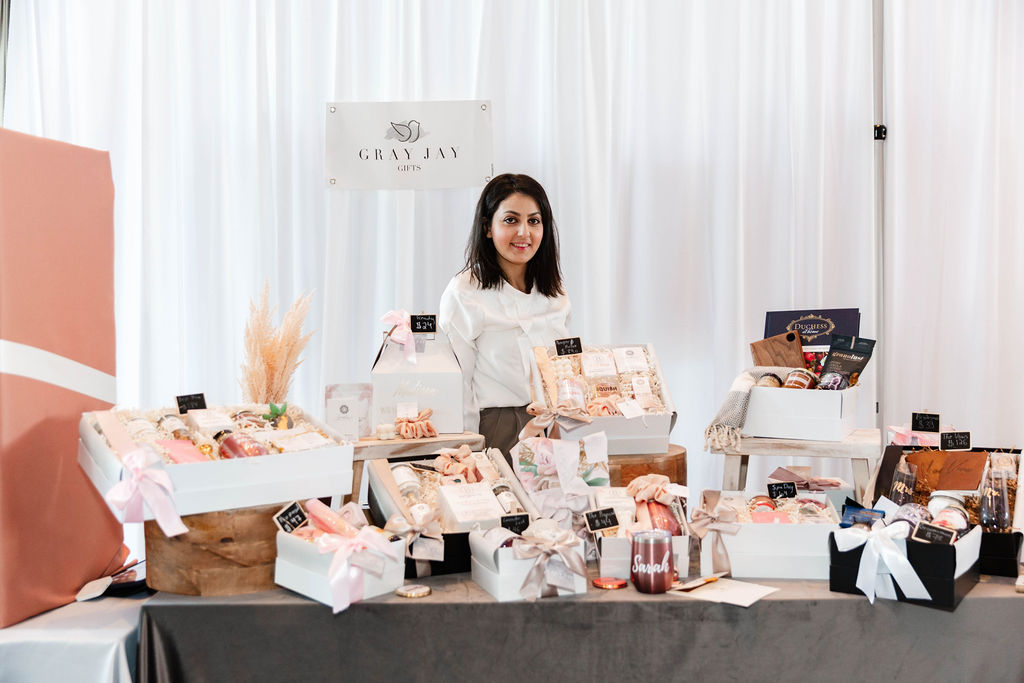 We want to extend a big THANK YOU to every vendor, bride, groom, entourage member, and the JW Marriott Edmonton ICE District for a smooth and inspiring Spring 2022 Blush Bridal Show! We so appreciate you taking the time out of your busy schedules to continue to market your business with us.
Stay tuned for three upcoming bridal shows in Edmonton and Calgary. To secure your spot, apply here to get more info and reserve your booth.