Blush Magazine: Fall Winter 2018 Out Now!
Posted by Blush Magazine • Posted on July 31, 2018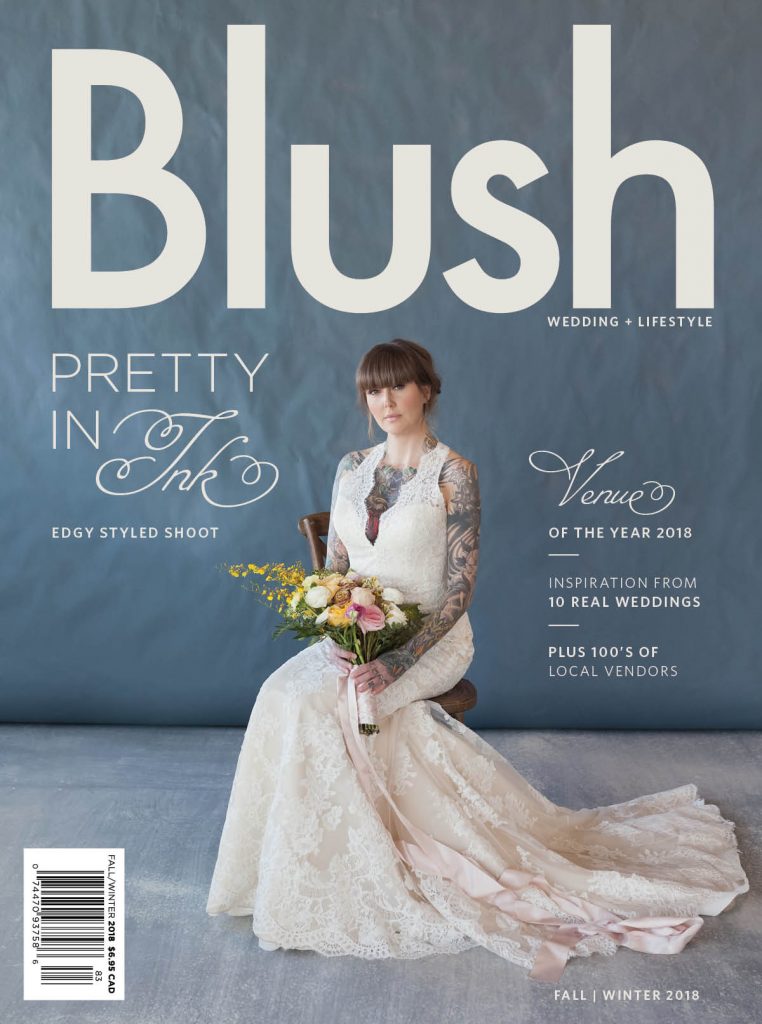 Welcome to issue twenty of Blush Magazine! We had a great time putting this one together. We went through dozens of styled shoots and couldn't be happier with the choice for our cover and editorial, shot and coordinated by Wild Theory Weddings.
We love the Fall Winter issue because we get the opportunity to put the spotlight on one venue, this year we picked one that is rustic, romantic and classic! We've also rounded up ten inspiring and never before seen real weddings from Edmonton, Calgary, The Rocky Mountains and Mexico.
Keen to get your hands on our 20th issue? You can check the bridal section at your nearest Chapters and Indigo shop around mid August or order online and we will ship within days.