Edmonton's Top Bridal Boutiques
8 Shops for Bridal Gowns In Edmonton
Posted by Blush Magazine • Posted on July 22, 2021
Sometimes in the great search for that one perfect dress, you don't even know where to begin. The answer? An appointment at a top-notch bridal boutique. From modern to vintage-inspired looks, and from Canadian to international labels, here's what you can find in Edmonton's trendiest and most admired bridal boutiques.
In 2008 Lillian and her late husband opened their first Bridal Boutique shop location in Edmonton, Alberta. Over a decade later, this small family business now owns and operates 3 locations, 2 in Alberta and 1 in Saskatchewan. Lillian has over 30 years of experience in the bridal attire business, marry that with her daughters fresh, modern and innovative ideas and voilà – MAGIC.

Designers: All Who Wander, Alyssa Kristin, Essence of Australia, Atelier Pronovias, Rue Du Seine, Stella York, White Ones and more!
Price Range: $900 – $6,000
Booking Link: http://www.thebridalboutique.ca/edmontonappointments/
Opened in 2022, Le Rêve is the latest boutique near Edmonton, AB. Located in the heart of St. Albert, Le Rêve was a dream born that came to fruition from Lisa down to her two granddaughters, Alissa and Reanna. Le Rêve Boutique emits elegance before you even enter the front doors.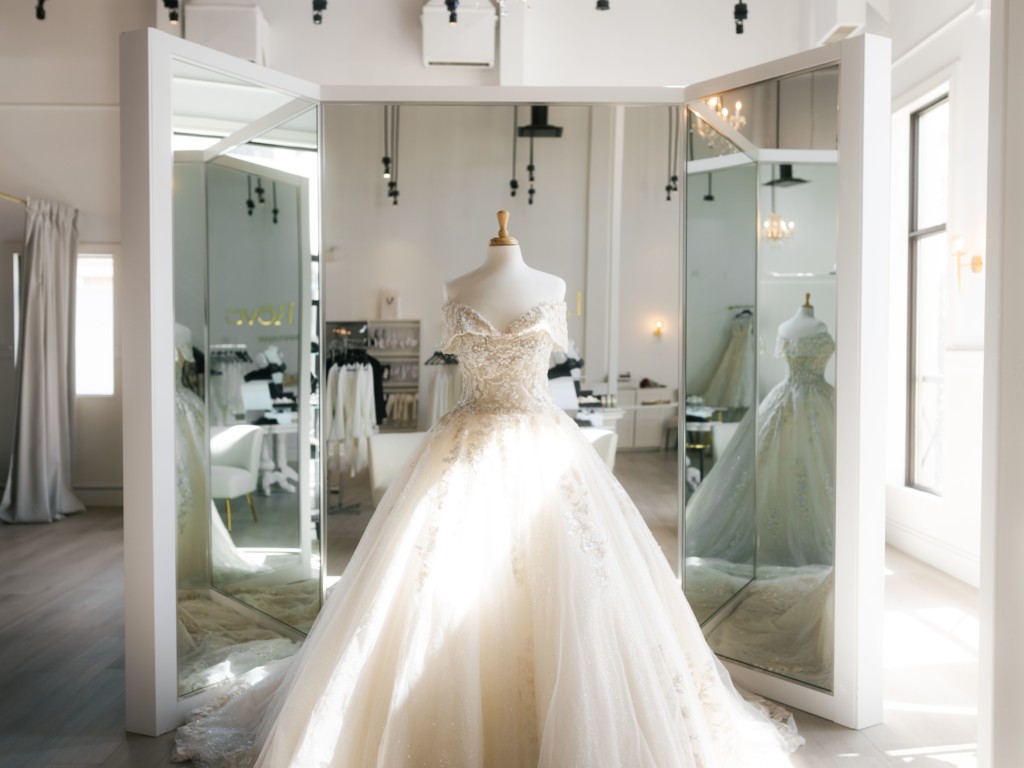 Designers: Calla Blanche, Demetrios, Eva Lendel, Eve of Milady, Wona Concept, Bella Belle Shoes and Simone Pérèle lingerie.
Booking Link: https://lerveboutique.as.me/schedule.php
Delica Bridal
Delica is a sister owned stylish bridal shop tucked away on the south side of Edmonton. They are a shop for brides who want a no-fuss, relaxed bridal experience. Their fresh collection of curated dresses are anything but the ordinary.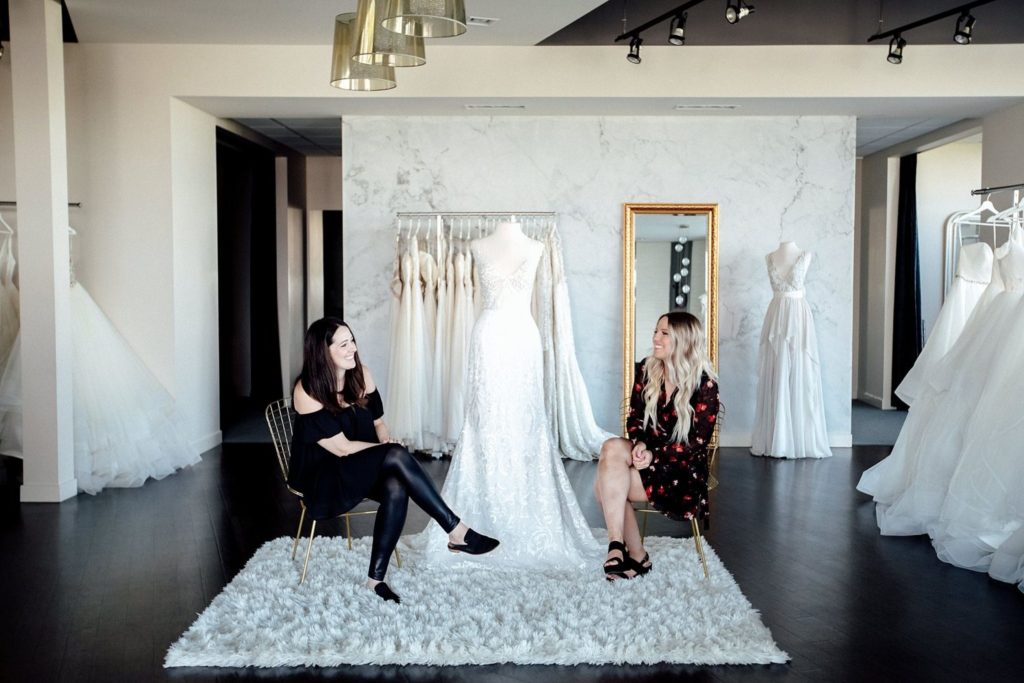 Designers: Aesling, Blush by Hailey Paige, Karen Willis Holmes, Laudae, Tara Lauren, Truvelle
Price Range:$2,000 – $4,000
Address:#108 2951 Ellwood Drive, Edmonton AB
Novelle Bridal Shop
Located on 124th Street in Edmonton, Novelle Bridal Shop, offers a selection of gowns from over 10 designers. They pride themselves on creating an atmosphere of sophistication by offering a professional, fresh, and clean environment for their brides.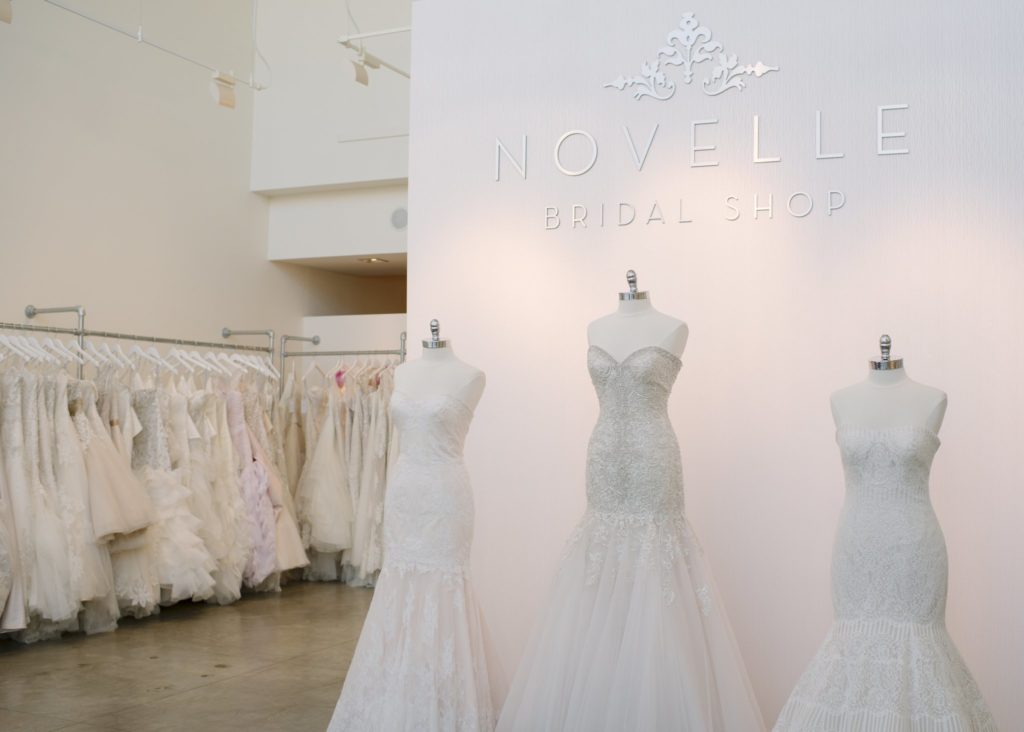 Designers: Made with Love, Paloma Blanca, Watters, Willows by Watters, Mikaella and more!
Price Range: $2,000 – $7,500
THE WHITE GALLERY
Opened in the Fall of 2018, The White Gallery features a collection of coveted gowns in the heart of Edmonton. Our gowns are mindfully selected for standards that uphold quality, craftsmanship and ethical production. At The White Gallery, you will discover luxuriously constructed wedding gowns exclusively chosen for the modern bride seeking effortless elegance and style.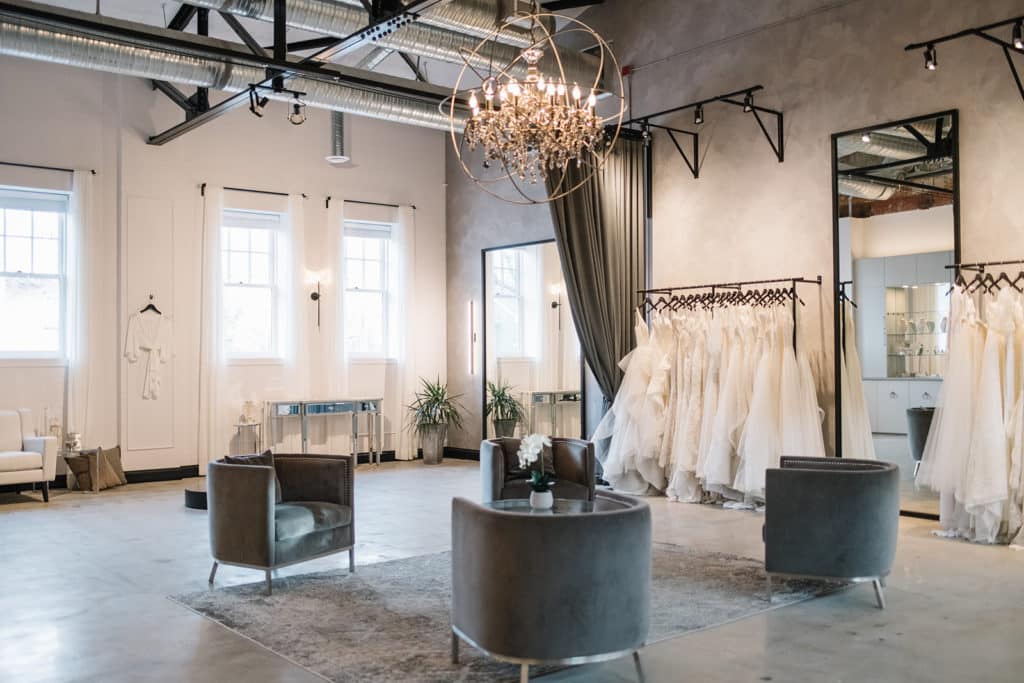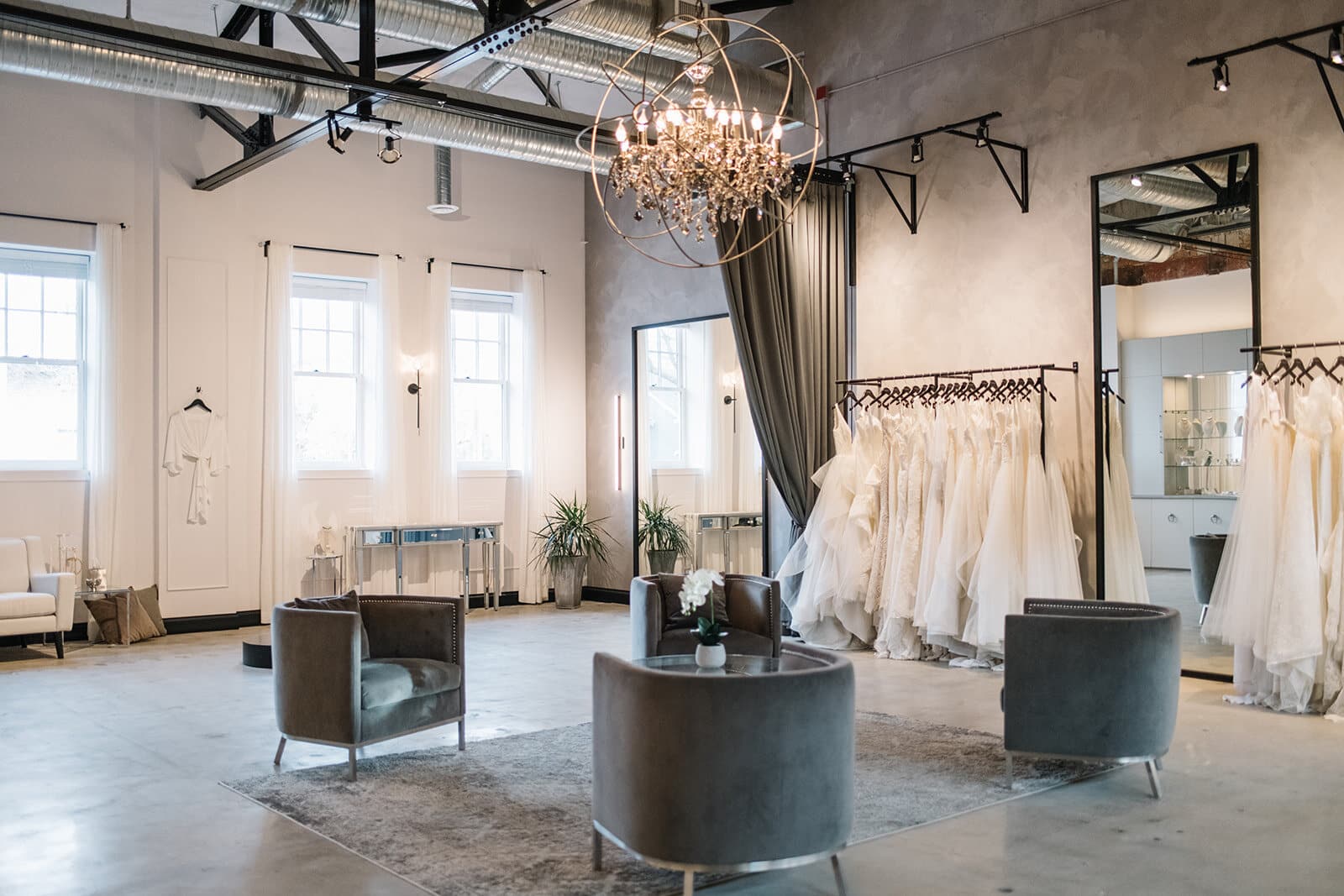 Designers: & For Love, Beccar, Christopher Paunil, Rembo Styling, Lis Simon, Zavana
Pure Bridal
Pure Bridal is an intimate bridal boutique located in west Edmonton. Open since 2006, their bridal shop have made a commitment to offer our brides an exclusive and personalized experience. The atmosphere is calm, the surroundings modern and beautiful to provide an unforgettable bridal shopping experience. The over-sized change rooms offer plenty of space for a serene and relaxed environment.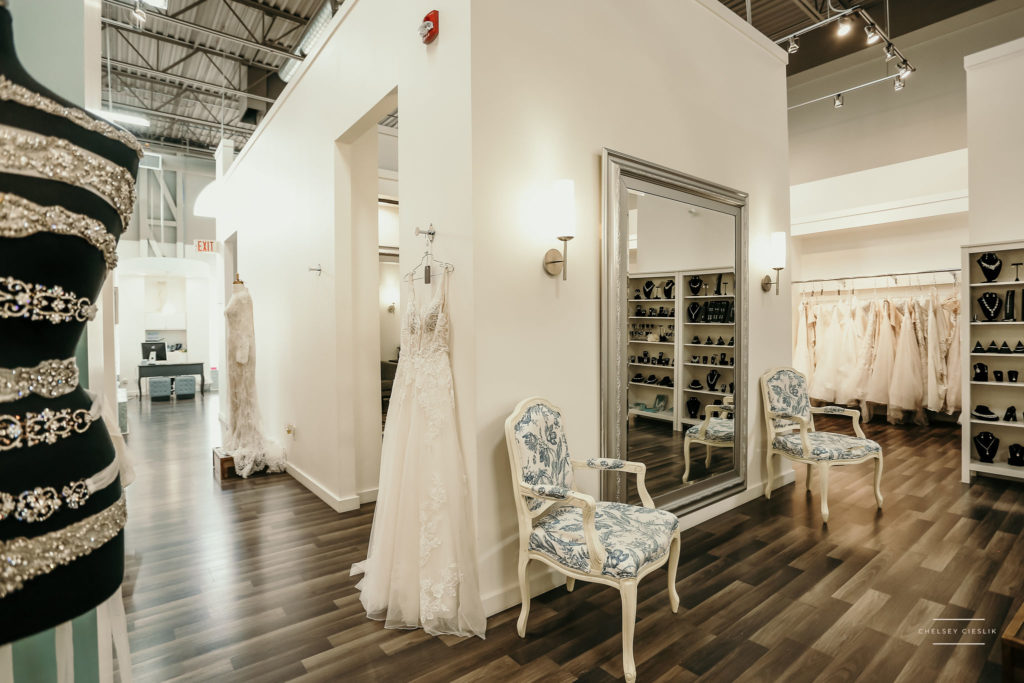 Designers: Essense of Australia, Stella York, L'Amour by Calla Blanche, Allure, Mori Lee, Lillian West
Price Range: $1,000 – $4,000
BAILANDO BOUTIQUE
The latest private boutique in Edmonton was once a family's home. The property was purchased, zoned for retail and fully renovated into a beautiful private bridal boutique. Bailando curates exclusively European wedding gowns for the modern bride with a vision and are also recognized for their custom orders. Bailando firmly believes that searching for your dream gown should be FUN! Their motto is freedom, comfort, and above all: private service. Just you, them, and your bridal entourage.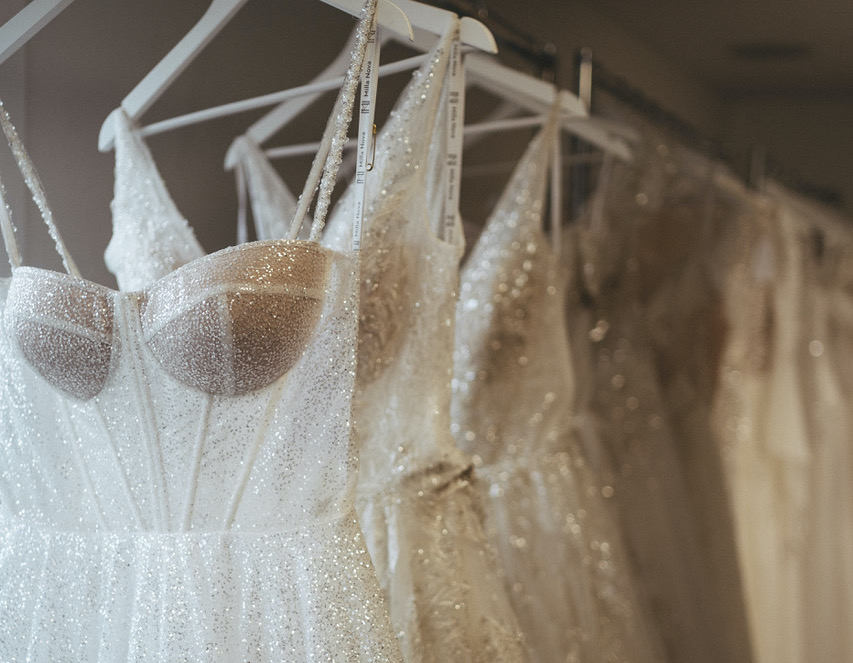 Designers: Milla Nova, Lorenzo Rossi, Demetrios
Price Range: $2,000 – $7,000
Whether you have a short time line or just want the comfort of getting your dress quickly.You will find our off-the-rack collection of samples, new and once wed consignment wedding dresses from some of the best designers and most recent styles in the industry. Plus, re-using a wedding dress that was worn by a previous bride is one small way you can be less wasteful with your wedding plans! Do your wallet and the earth a favor by choosing a pre-loved wedding dress for your big day!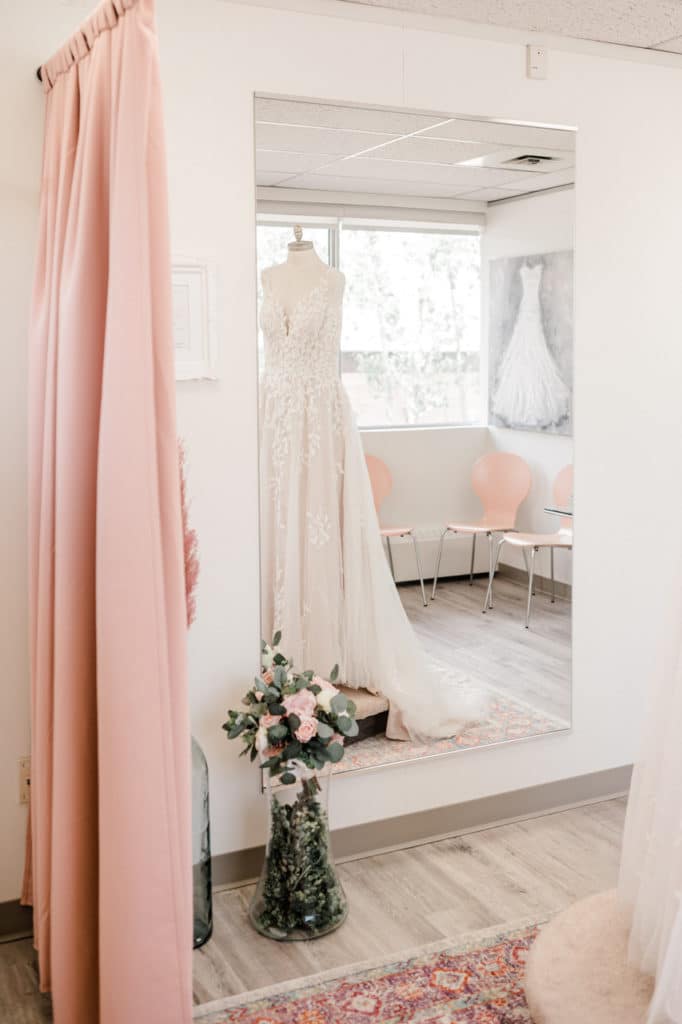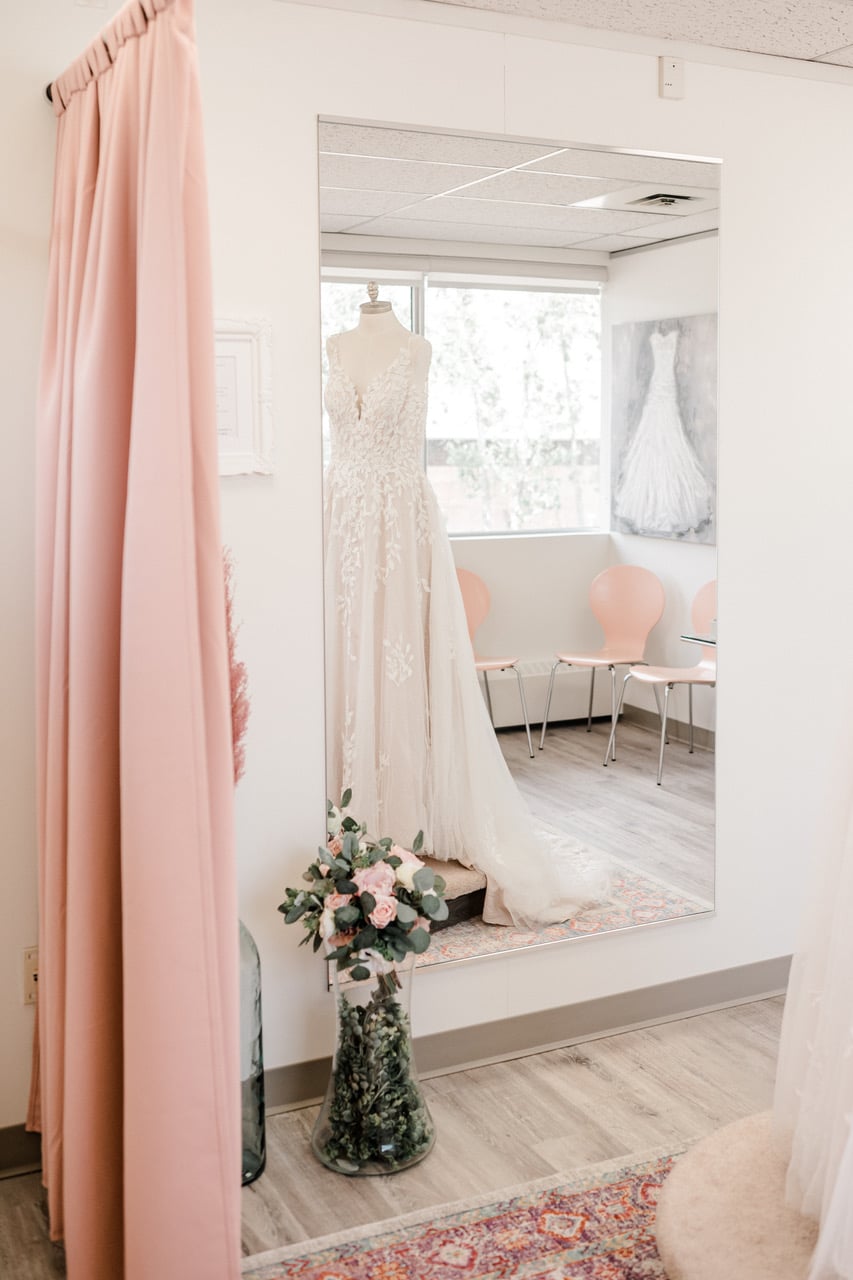 Designers: Allure, Justin Alexander, Sophia Tolli
Price Range: $90 – $3,395