Take Sanctuary In Paradise Valley
Blush Review: Sanctuary on Camelback Mountain
Posted by Blush Magazine • Posted on June 5, 2015
Sanctuary on Camelback Mountain is aptly named; it is truly a refuge from day-to-day hustle. The resort boasts numerous amenities to pamper guests: an infinity pool with picturesque views of the surrounding mountains; an award-winning restaurant run by Iron Chef America winner Beau MacMillan; one of the most prestigious spas in North America; and fitness programs for every type of enthusiast. It's no wonder that Sanctuary on Camelback Mountain is rated as one of the top health and wellness resorts in North America. I had the most enjoyable weekend, which also happened to fall on my two-year anniversary. Here are highlights from my stay:
SERVICE
Every staff member at the resort was kind and accommodating, and did everything possible to ensure I have the most comfortable and enjoyable stay. Not only was the service impeccable, it also felt very personalized. After coming back from shopping, I was greeted with "I hope you've had a great time shopping Mrs. Elwenni" rather than "Welcome back ma'am."
FAVOURITE CASITA
I felt right at home in the Mountain Casita (specifically casita 281). The suite featured ultra-contemporary finishings, a relaxed ambiance, and a private balcony accessed from both the living room and bedroom. I could have spent the entire weekend inside this beautiful suite – thankfully my inner outdoors-woman pulled me out to enjoy the rest of the resort, and the mellow music playing in the suite always welcomed me back.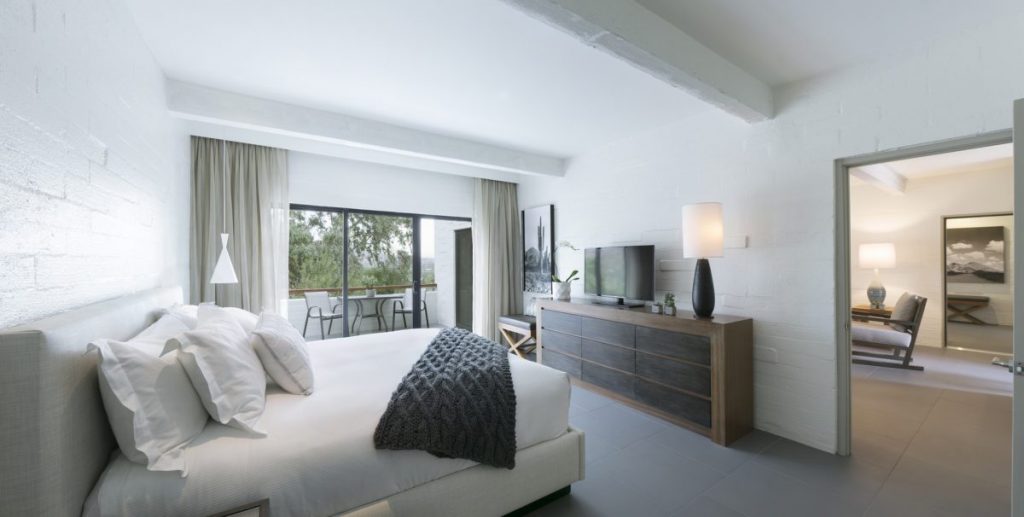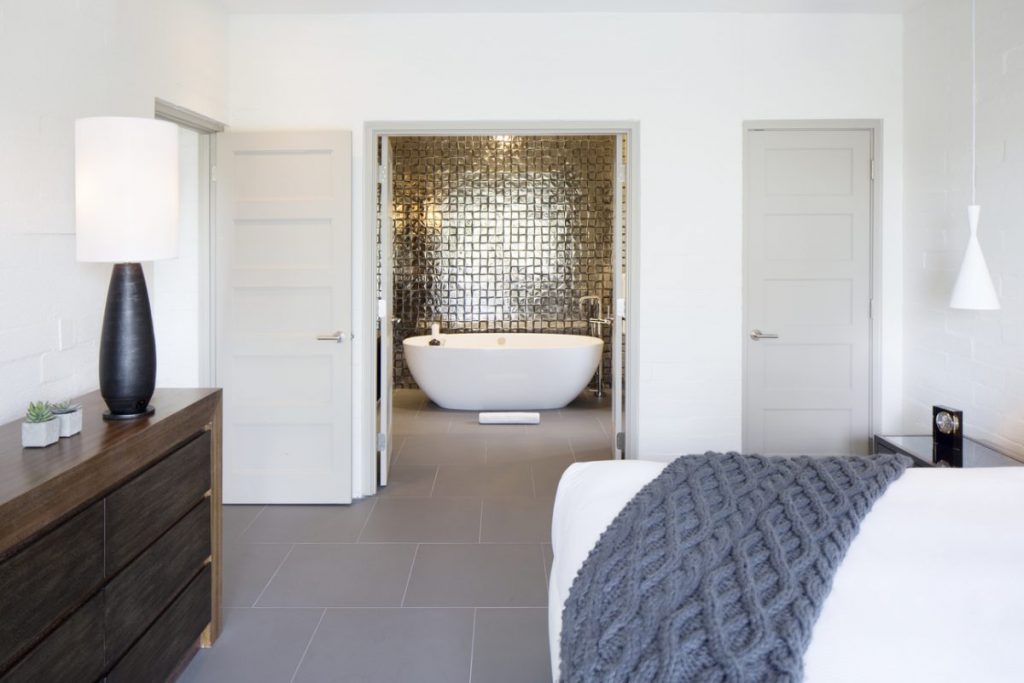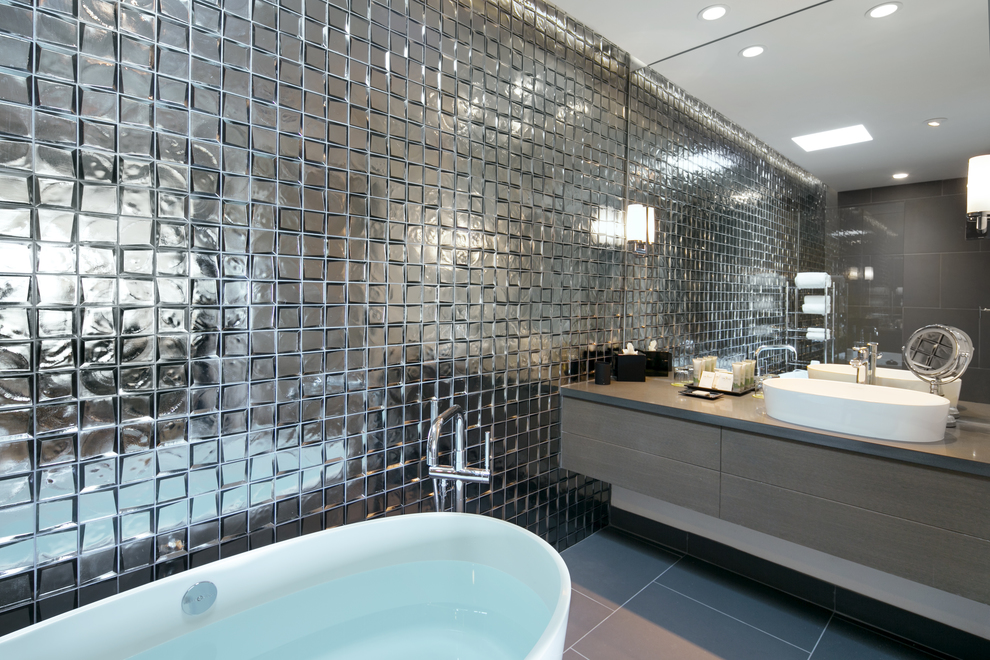 POOLSIDE
I took a break from Arizona's heat in the infinity pool with scenic views of Paradise Valley. This is a no cell-phone zone, so I reclined on a sun lounger and ordered a cocktail poolside from their highly attentive staff to take in the mountain views without any distractions.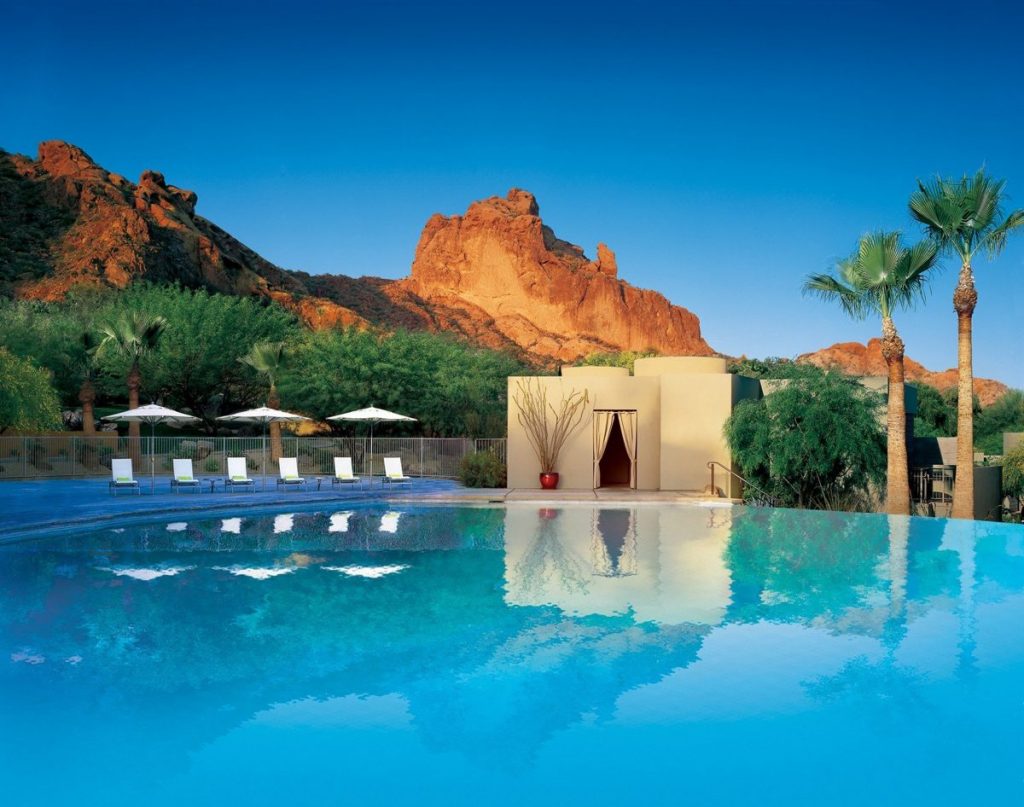 SPA
There is nothing like an award-winning spa to put you in the perfect mood for relaxation. I indulged in the Therapeutic Sports Massage on my last day at the resort, and there were no regrets. An excellent spa treatment requires great products, knowledgeable staff, and the right ambiance; Sanctuary Spa has all that and more.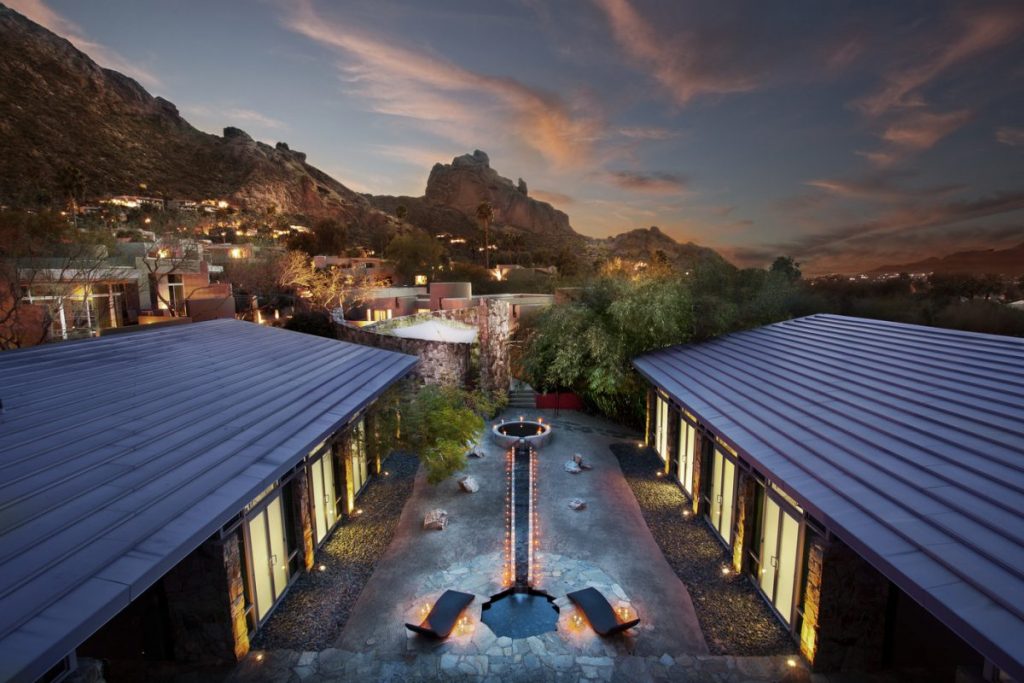 FITNESS
Recognized as the Paradise Valley Racquet Club throughout the 1950's and renamed John Gardiner's Tennis Ranch in 1965, the property continues a legacy of championship courts and professional coaches – one coach has been there for over 44 years. An array of personalized classes led by talented fitness specialists will keep you moving. My husband and I took part in Patti's bootcamp class, which was more fun than I had expected — her energy is truly contagious. She warmed us up with a mountain hike and shared stories about the resort and mountain residents, then walked us back down to the studio for some strength training. Later in the day at the tennis court, there was a moment where I let the ball roll and said "there can't be a better setting to play tennis than this." I would come back here twice a year; once in January to start the year right and again in June as a reminder to not give up on those fitness goals –  even the locals have memberships at the resort for this purpose. Truth be told, I am jealous of them.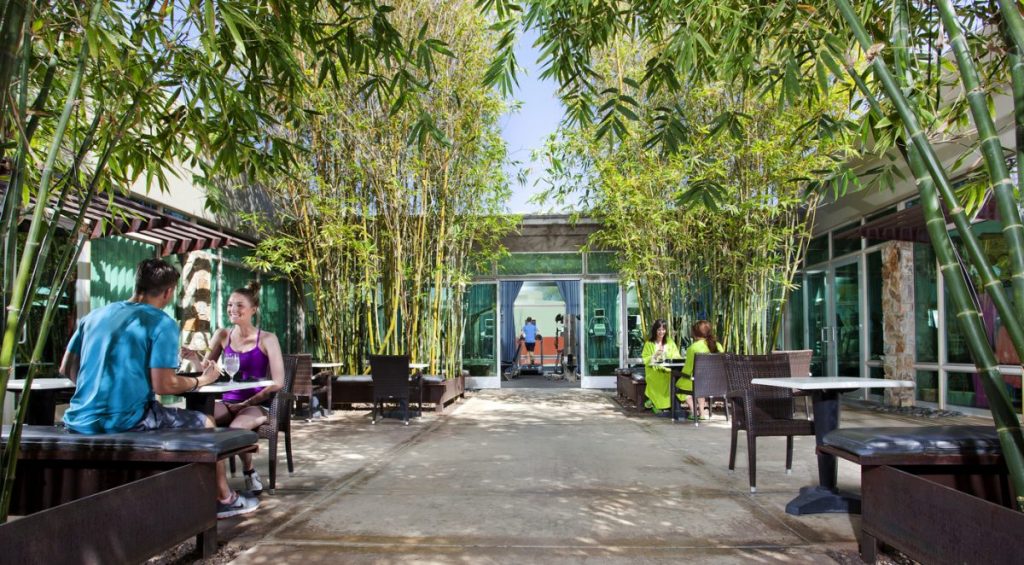 DINING
Executive Chef Beau MacMillan's innovative seasonal menus focus on fresh, local ingredients procured from a network of artisans and organic farmers. You cannot leave this resort without trying the Breakfast Fried Rice — it was the most tantalizing breakfast I've ever had. We timed our dinner just right to coincide with a breath-taking sunset, but between the menu and the scenery I really had trouble placing my order. Luckily our server, Denise, made excellent recommendations and even ran us down for pictures at sunset. We are huge foodies and every single meal at Elements rocked our world.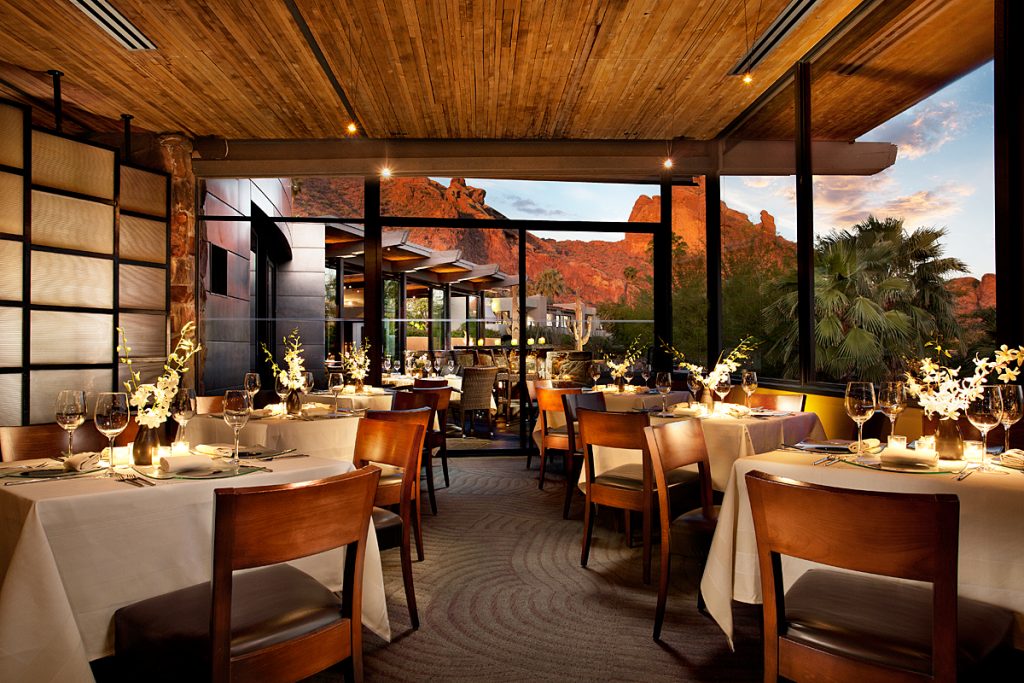 Needless to say, Sanctuary on Camelback Mountain does not require a specific occasion to visit, but since this trip fell on our anniversary and I witnessed how much my husband also enjoyed it, I can't help but place this as an excellent honeymoon or anniversary destination. In hindsight, this would have been a perfect place for my bachelorette party two years ago.