Tips For Proposing On Vacation
Destination Proposal Planning
Posted by Blush Magazine • Posted on August 16, 2016
Destination proposals have been popular for years now, and for good reason; what could be more romantic than declaring your love in front of friends and family on a white sand beach, a majestic mountain range, or even the grounds of an old European castle? Try keeping the guest list to just you and your love, add the element of surprise, and you've laid the groundwork for a vacation—and proposal—he/she'll never forget.
During a family vacation to Trinidad and Tobago, Michael had a driver whisk Lauren away to a private villa. She made her way through a white draped maze, stopping at stations to read letters Michael had written for her and to view photographs highlighting their relationship. At the end of the maze she found Michael standing on a carpet of rose petals, and as the sun set over the tropical cove he got down on one knee and asked Lauren to marry him.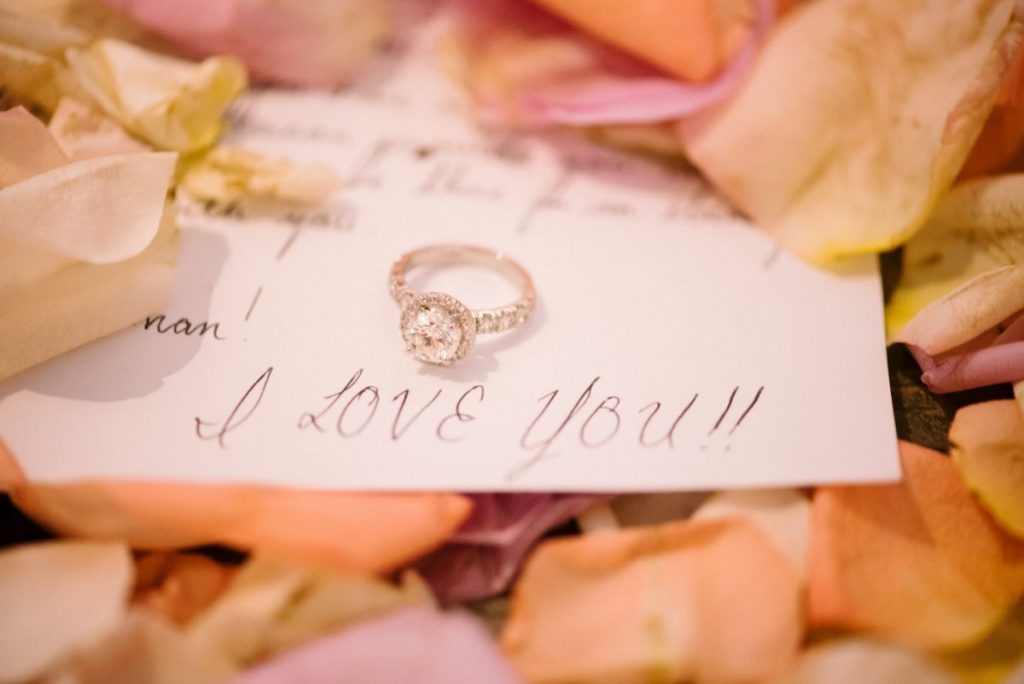 Make it Meaningful
Where you pop the question can have as much impact as how you do it. Consider proposing at your first vacation spot, or check off a location on her bucket list. A destination can also reflect your interests; cycling enthusiasts will love Amsterdam—the bicycle capital of the world—while adventurers could hike to the Top of the World in Banff. Michael wanted to propose to Lauren in her home country, and even had the driver bring her family to the villa for a champagne celebration.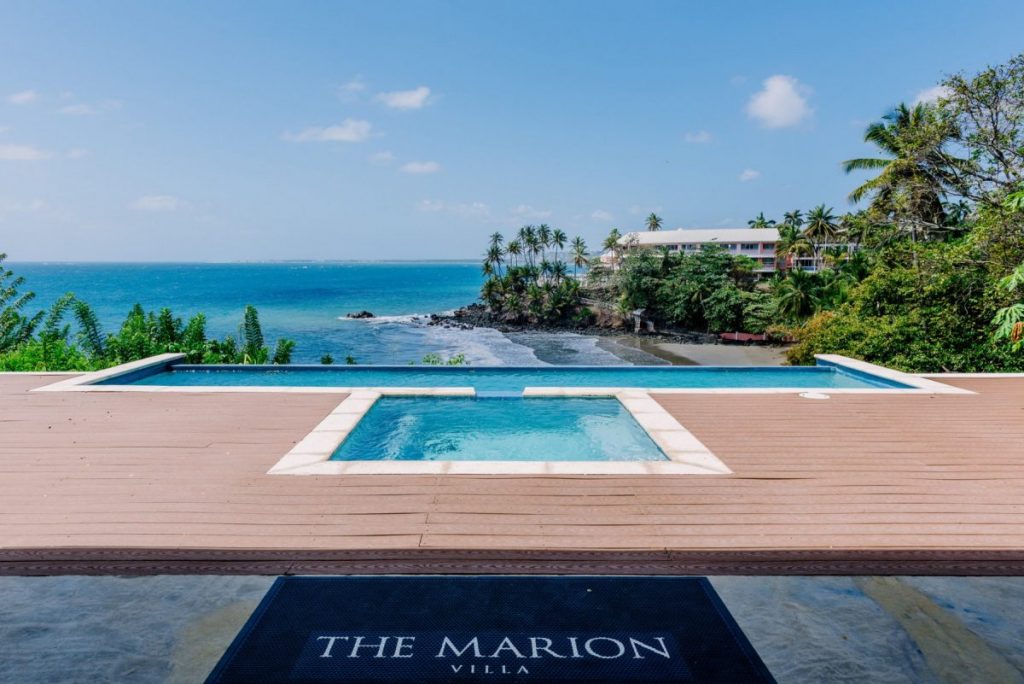 Perfect Planning
Pulling off a grand proposal is daunting, and traveling can compound the challenge. Ask friends and family for help, or hire a planner to take care of the details. Samantha Pham of J'Adore Design and Events not only helped Michael execute his plan, but also added a creative flair to his ideas.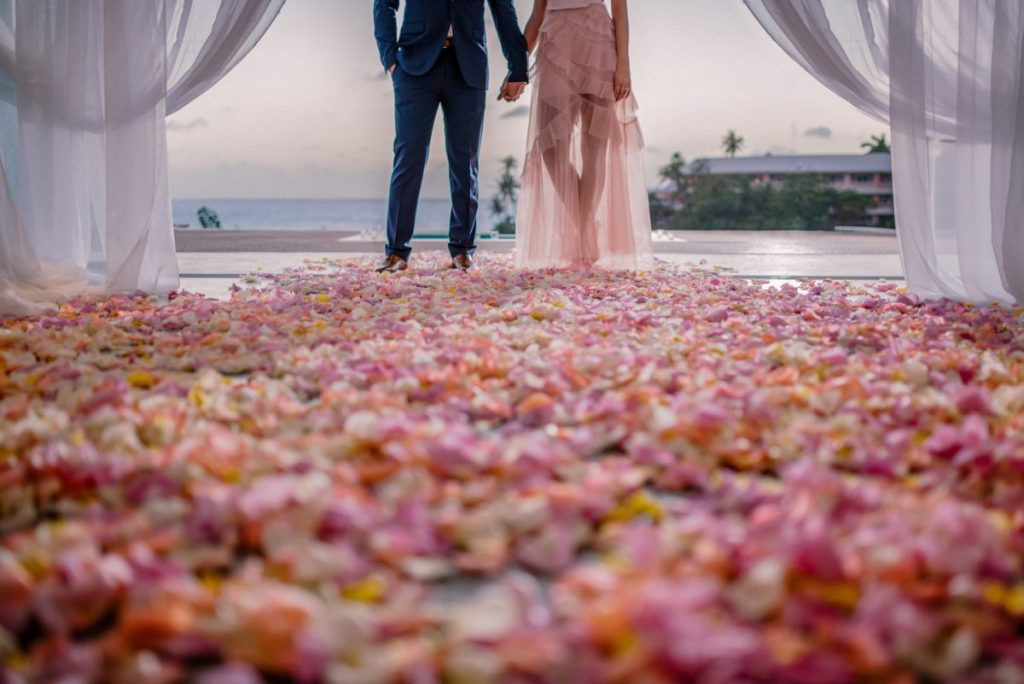 Capture the Moment
Hiring a photographer ensures your proposal is truly unforgettable. Barbara Rahal caught the couple's sunset romance on film, and Michael had GoPros at each station to record Lauren's reactions to his letters.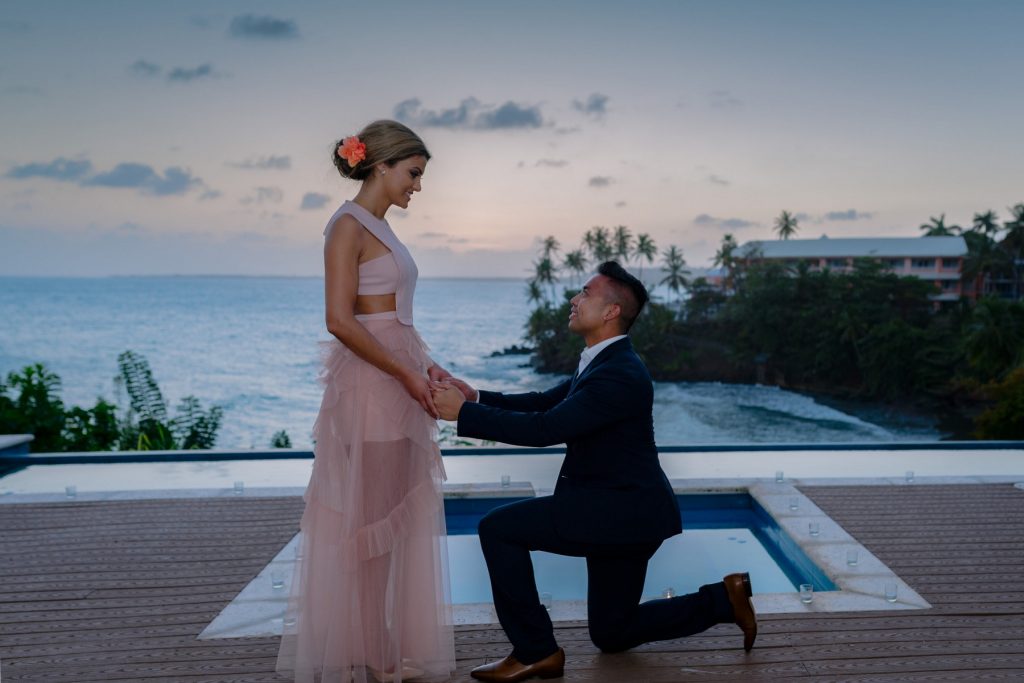 Don't Forget!
Obviously you'll need the ring, but pack it in your carry-on baggage and go second through security so your partner won't see it if you're searched. Pack celebration outfits, but say they're for a fancy dinner to avoid giving the surprise away. Michael purchased an outfit for Lauren and had Samantha bring it along with his suit.