The Secret to a Glowing Bride – Inside & Out
Health & Beauty: Benefits of Lemon Water
Posted by Blush Magazine • Posted on August 24, 2015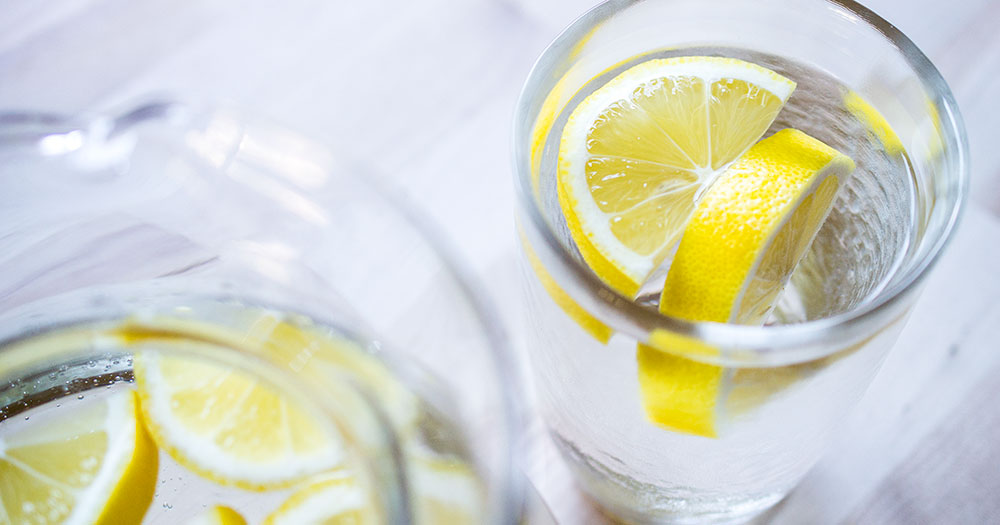 It's one of those things that we mean to do each and every day, and end up kicking ourselves for not drinking those 8 cups that we swore we would get to. Yes, I'm talking about water! Keeping hydrated is number one when you are trying to brighten your skin, increase your energy levels, and improve your overall health and well-being. This is because H20 is a mighty powerhouse that helps us feel our absolute best, since our bodies are made up of approximately 70% water.
Now, I want to let you in on a little secret. Lemon water has recently gained a lot of popularity, but do you feel that this fad will quickly fade? I'm here to tell you why adding lemon water to your morning routine is a must, and why this fad is here to stay.
Makes your liver happy
Lemons help increase and stimulate bile production, aiding in removing toxins and excess waste from your body. This means you will be gently detoxifying and cleansing your body as soon as you wake up in the A.M.
Promotes a good BM
Your elimination process, ahem, your BM's (bowel movements), will experience regularity because the combination of warm water and lemon helps to support proper digestive functioning. Drinking plenty of pure water also helps to stimulate BM's, decreasing the chance of constipation and other uncomfortable belly issues. It's a win-win!
Beats the belly bloat
Since lemons alkalize your body, they help you steer clear of disease and promote an anti-inflammatory environment. Lemon juice also helps increase stomach acid production, assisting you in breaking down your food more efficiently. This means that all of those beneficial vitamins and minerals in your food will be absorbed to the max, promoting greater health.
Gives you gorgeous, glowing skin
Now that you are experiencing proper BM's, you can say bye-bye to blemishes or skin issues that may have been caused due to a buildup of toxins in your body.
Delivers a punch of Vitamin C
Lemons are an amazing source of Vitamin C, which we know is helpful for getting our immune system in tip top shape. Vitamin C is also great for promoting collagen production in the skin, so fewer wrinkles and firmer, supple skin is on the horizon.
It is important that you have your warm lemon water first thing in the morning to assist in the detoxifying and cleansing process. Warm lemon water will also help rev up your metabolic fire for the day, allowing you to stay energized and steer clear of any belly bloat. Also make sure to opt for organic lemons, as you want to pop both the lemon peel and the juice into your cup for a maximum effect.