Cycle Your Way To Wellness
Our Editor's Review of YEG Cycle
Posted by Blush Magazine • Posted on March 29, 2016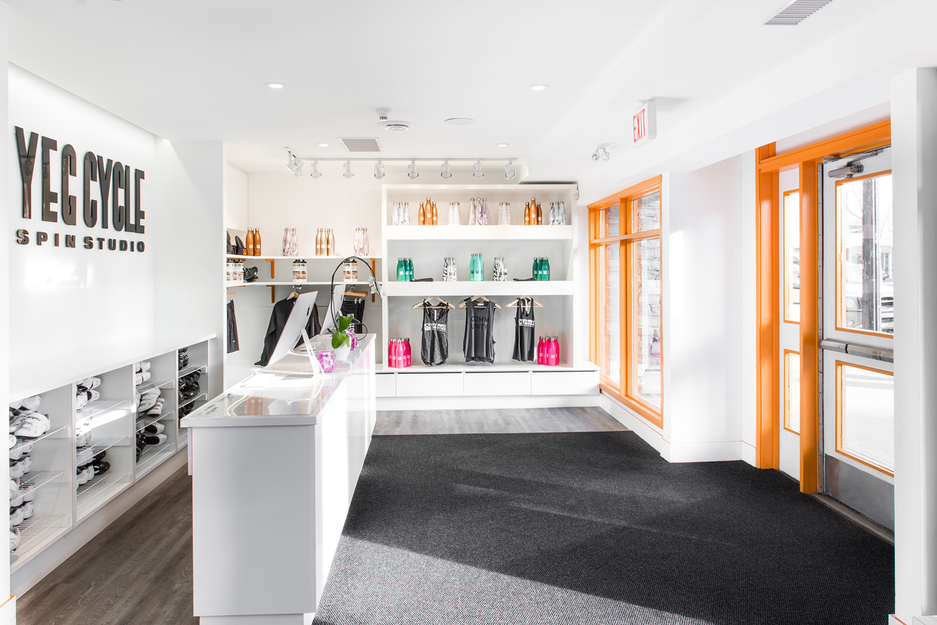 YEG Cycle is not your average spin class. There are no instructors, only motivators. You are not just an individual participant; you are part of the Biker Gang community. The only things you need to bring are an open heart and a willingness to sweat; all equipment and positive vibes are provided.
Edmonton's only cycle studio opened in January on Whyte Ave and has already garnered quite the following of spin converts, myself included. I have never been a fan of spin class, but my 50-minute session at YEG Cycle was a rejuvenating workout for both body and mind.
YEG Cycle provides no-lock lockers, spa-like change rooms, towel service and snazzy clip-on spin shoes. The studio holds 43 Schwinn bikes with 5lb weights to incorporate upper body exercises while you ride. The darkened room is lit with bulbs that dot the ceiling and change with the music, so it feels like you're cycling under the stars.
Farha Shariff, the class motivator, guided us with mantras to de-stress and give back to ourselves. "I gain mental clarity and strength from leading a class of 43 people who are all working towards betterment—whether it is mental, physical or emotional," she says.
YEG Cycle offers brides and grooms-to-be a fun and non-judgmental approach to get physically and mentally prepped for their big day and beyond, one ride at a time.
Edmonton Location: 10634-82 Ave (Whyte Ave) – Edmonton, AB
Calgary Location:  1117B Kensington Road N.W. – Calgary, AB