Valentine's Gift Guide For Her!
5 Gifts Under $100
Posted by Blush Magazine • Posted on February 5, 2019
Valentine's is just around the corner! We've rounded up some of our favourite items to treat yourself, spoil your friends or to pass on the link to your partner!
Here are 5 items you can pick up at your local mall or get shipped to your door. Don't forget to include a card with a thoughtful handwritten message!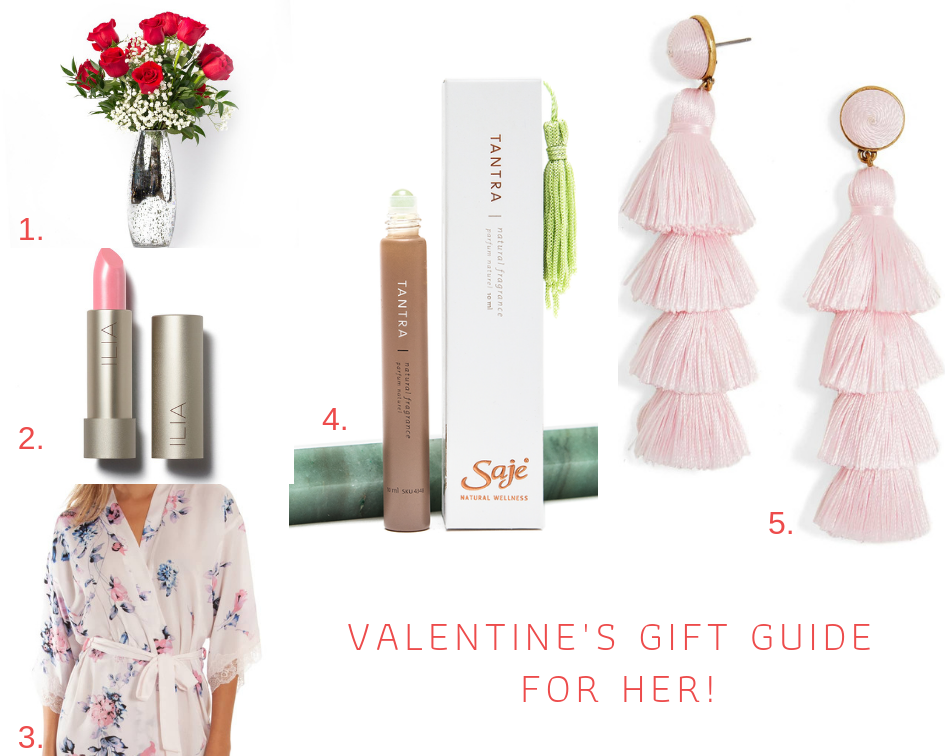 1. Flowers: you can never go wrong with a bouquet of flowers. Designers are really getting creative with different designs so check out their Valentine's Day Shop if you're looking for something unique. Find a local designer in your area here!
2. Ilia, Hold Me Now: A beautiful lightweight lip colour we can't live without and the name screams Perfect Valentine's Gift!
3. Chiffon Wrap: Make her morning or night routine a little more luxurious in this short wrap that feels light against the skin in soft chiffon.
4. Tantra Natural Perfume with Gemstone Roller: A rich, exotic and euphoric personal fragrance that will help expand the mind and set the stage for love of yourself and others.
5. Gabriela Tassel Fringe Earrings: Tiered tassels define head-turning statement earrings that frame your face in a vibrant colour.