Which Ceremony Design Do You Love Most?
7 Ceremony Designs From Blush's Featured Weddings
Posted by Blush Magazine • Posted on November 26, 2015
The wedding ceremony is truly a reflection of two souls coming together and uniting as one. We've chosen some of Blush's favourite ceremony designs that reflected unique aspects of the couple's personalities.
THE MODERN CEREMONY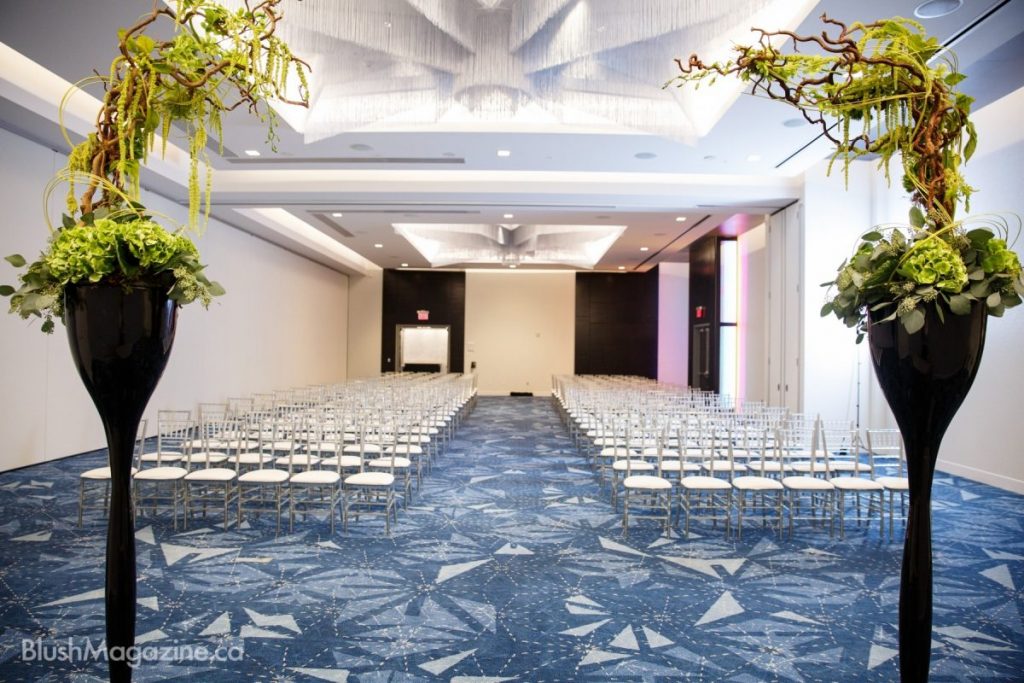 Photography: Shandro Photo | Design: Atmosphere Weddings
This design showcased a modern and chic style. The arctic theme of the Renaissance Edmonton Airport Hotel was enhanced with the choice of silver chiavari chairs. Greenery on modern tall vases with vines on each side of them symbolically reached towards the center where the couple united and recited their vows.

Photography: Jill Coursen Photography | Design: High Culture Weddings
The wine barrels, candles, floral colour tones, custom wood boxes, and the stone wall all played a part in achieving a romantic vineyard for this couple who's inspiration came from Napa Valley.

Photography: Shannon Yau Photography | Design: Hera Weddings & Events
This couple was able to bring to their wedding a medieval and sensual atmosphere. The dark wood and the hanging candle-lit chandeliers, along with the candle outlined aisle set the ambiance for an intimate wedding ceremony.
THE OUTDOOR CULTURAL CEREMONY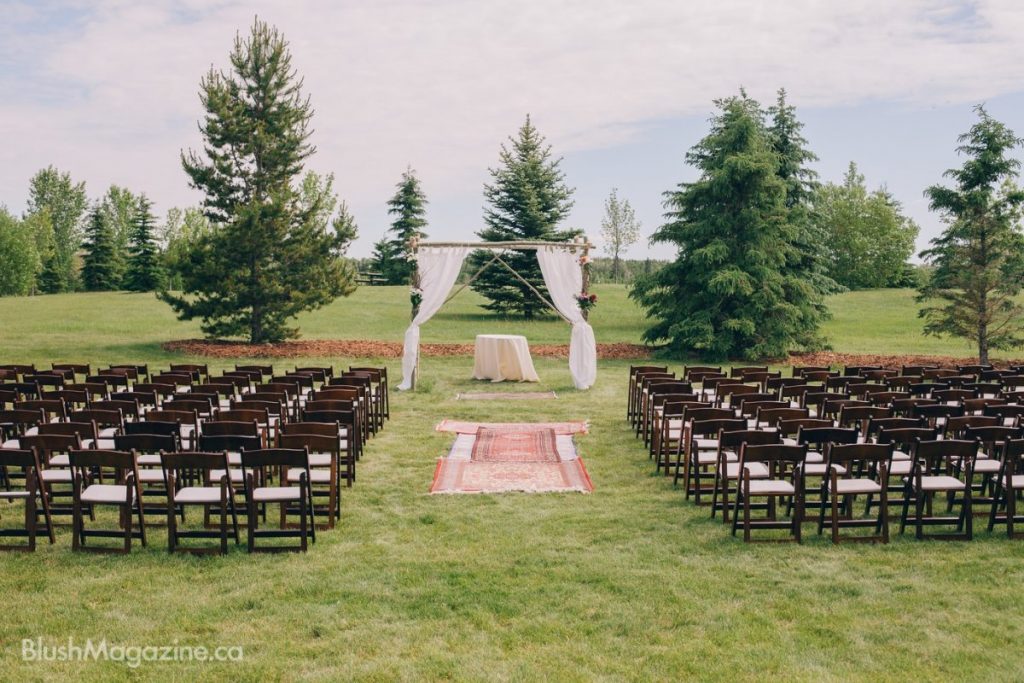 Photography: Wilhelmina Weddings | Design: Birds & Honey Events
The amazing thing about nature is that it is beautiful in it's own simple way. This couple let nature be the decoration, Persian rugs were added to pay a nod to the groom's culture.
THE LAKEFRONT CEREMONY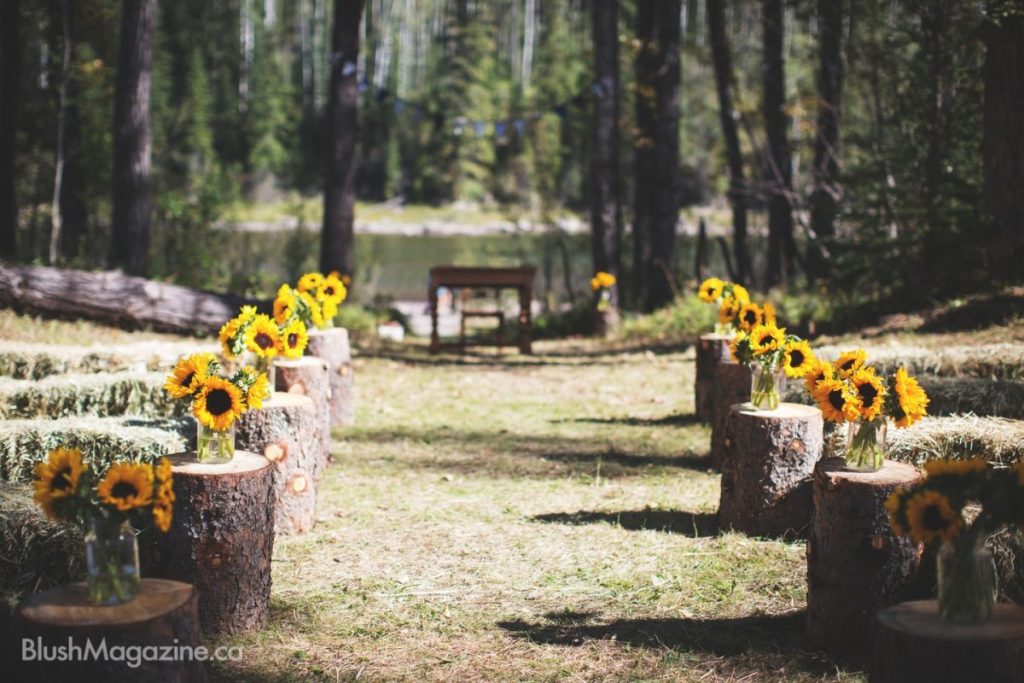 Photography: kate photos
A still lake, freshly cut logs, and a pop of colour with yellow sunflowers makes this the perfect backdrop for a "girl and boy next door" feel.

Photography: Sharon Litchfield Photography | Design: Jennifer Bergman Weddings
This type of design exudes glamour and romance. The drapes and floral were all different shades of white made which made for a regal and grand feel, tall vases and floral were setup at the top of the stairs for where the prince and princess would unite and recite their vows.
THE BEACH CEREMONY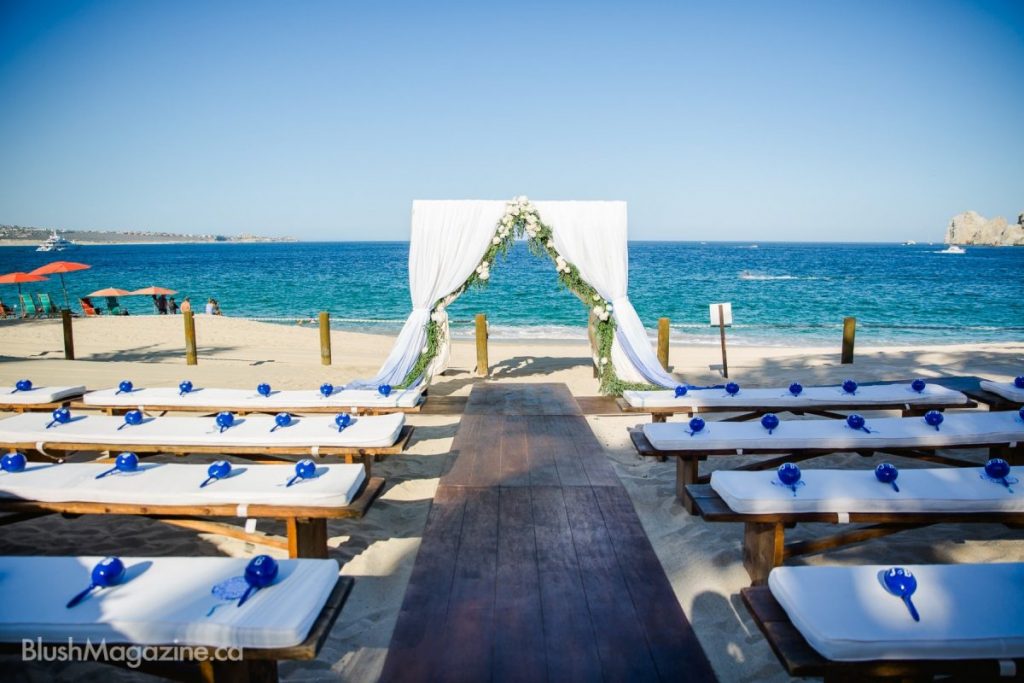 Photography: Sara Richardson Photography | Design: Amy Abbotts Design
The blue skies, the blue water, the beach as the backdrop, and the benches for chairs made this wedding chic yet casual all at the same time. This couple was able to show their passion for water in this beautiful beach ceremony.