7 Styled Bridal Looks
Fashion: 7 Styled Bridal Looks
Posted by Blush Magazine • Posted on October 25, 2017
The runways are just cooling off from Bridal Fashion Week but most of those gowns won't be available until the New Year. The good news is that there are tons of gorgeous gowns from 2017!
Marie Zydek Styling put together seven looks from boutiques across Edmonton for us!
ROMANTIC ELEGANCE: A capelet is a great alternative to a traditional veil or train that you can take off after the ceremony, creating two distinct looks for your special day.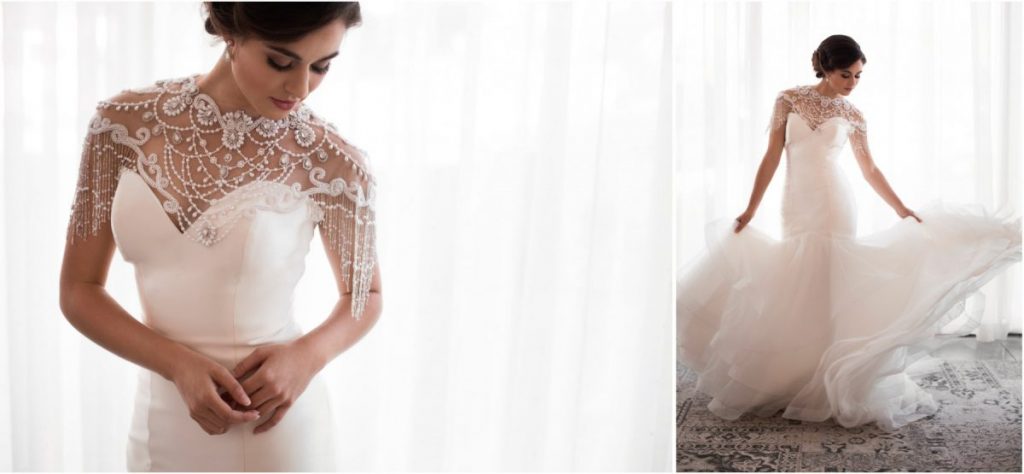 Gown (Allure Bridal), Earrings and Capelet: – Novelle Bridal Shop
EMBELLISHED PRINCESS: Adding a sparkly tiara as an accessory to a beautiful, beaded ball gown will make any bride feel like royalty!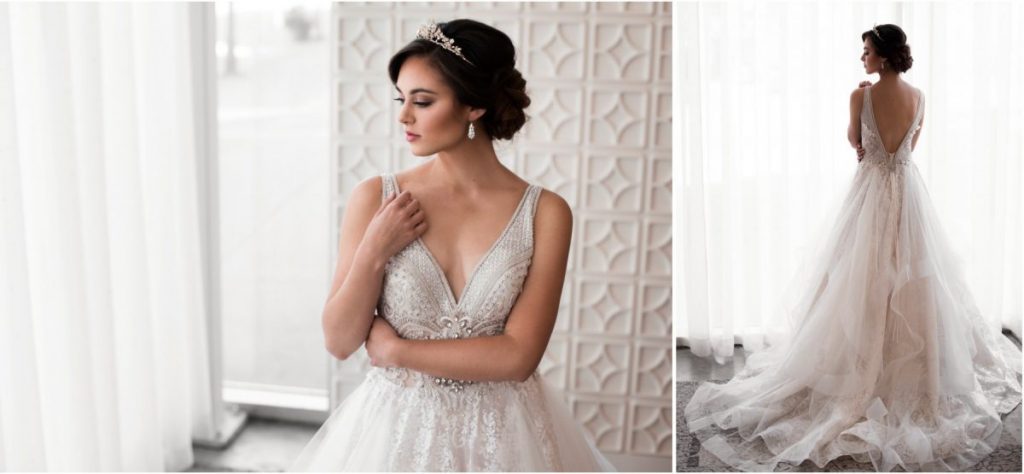 Gown (Eve of Milady), Earrings, Hair Piece: Novelle Bridal Shop
SWEET AND SULTRY: Layering two delicate necklaces of different lengths will add attention to your décolletage if you opt for a plunging neckline.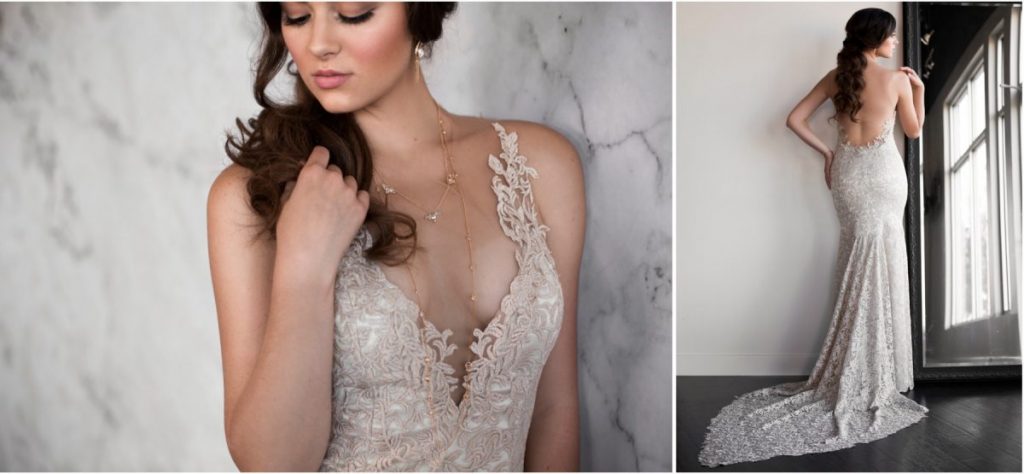 Gown: Laudae from Delica Bridal | Necklace and Earrings: So Pretty Cara Cotter
CONTEMPORARY MINIMALIST: This unique rainbow moonstone beaded chain and pendant necklace adds a bohemian touch to this one-of-a-kind gown.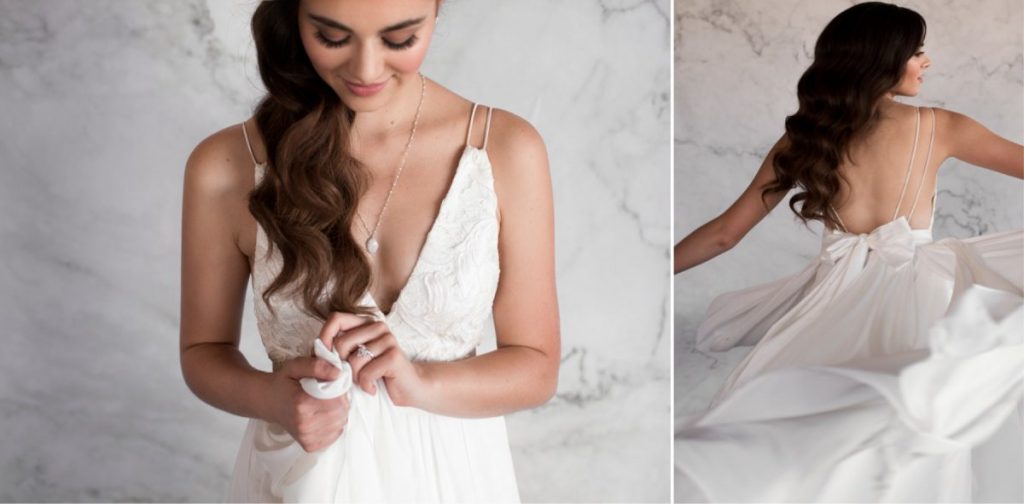 Gown: Truvelle from Delica Bridal | Ring and Necklace: So Pretty Cara Cotter
FLIRTY  AND FEMININE: Chandelier dangle earrings are a perfect option for brides if they'll be wearing an updo.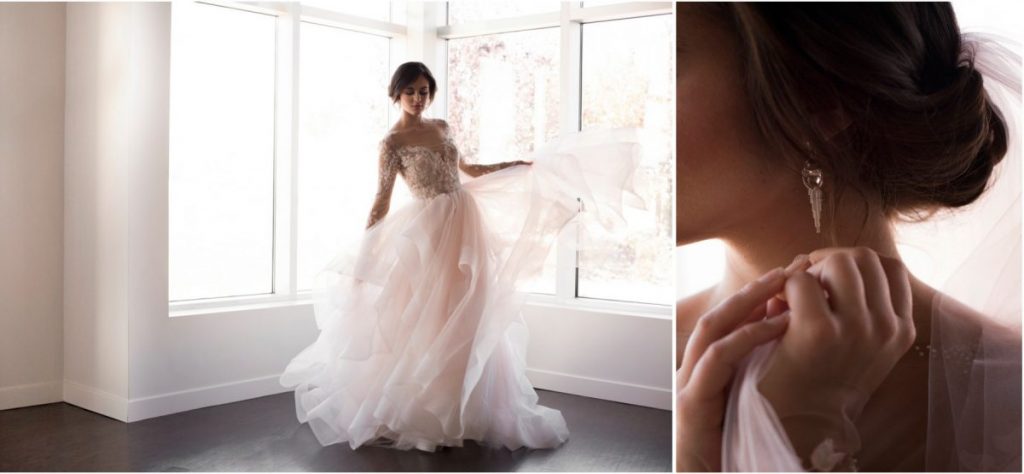 Gown: Hayley Paige from Delica Bridal | Veil: Sara Gabriel from Delica Bridal | Earrings: So Pretty Cara Cotter

TIMELESS LACE: If wearing a bold necklace, it's best to keep the rest of the accessories simple so that the jewelry doesn't take away from the dress.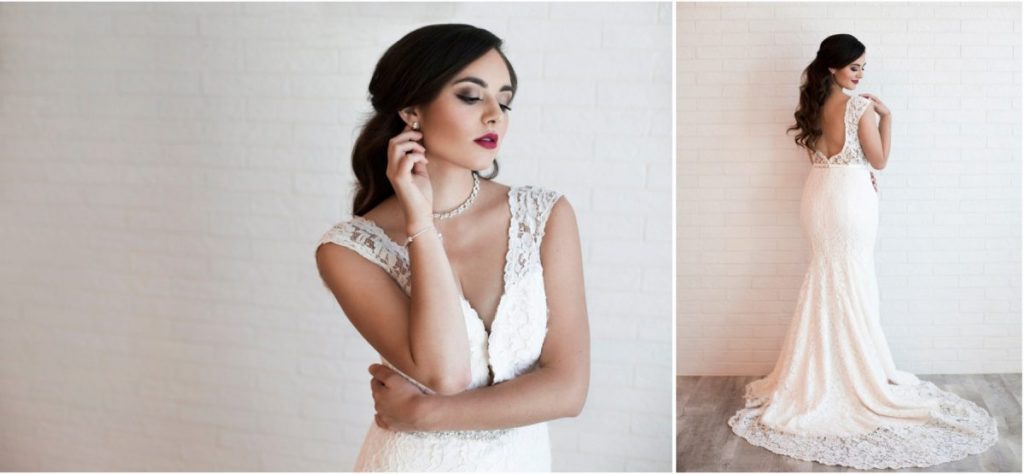 Gown (Mikaella), Belt, Choker: The Bridal Boutique | Earrings and Bracelet: So Pretty Cara Cotter
SLEEK AND SEXY: Sometimes less is more and you only need a great pair of drop earrings and a red lip to complete a glamorous, old Hollywood look.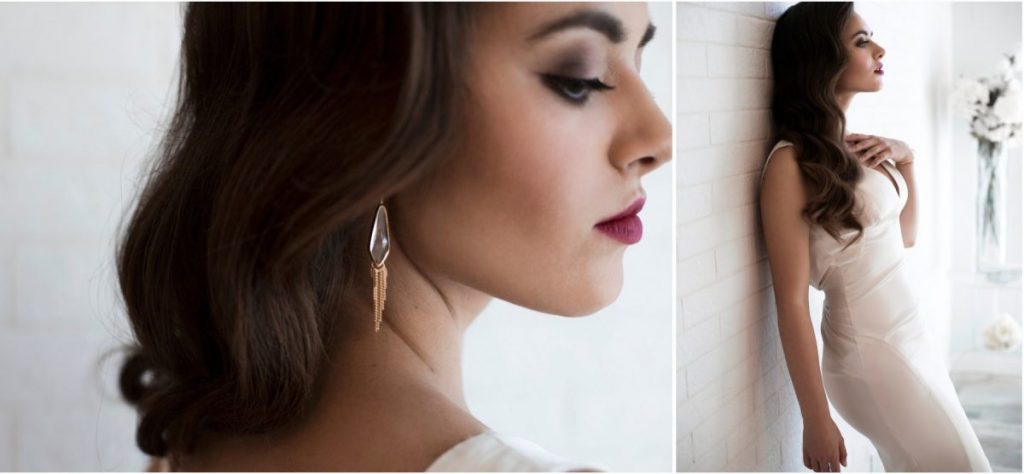 Gown: Katie May from The Bridal Boutique | Earrings: So Pretty Cara Cotter