Elope In Style
Fashion: Elopement Style Ideas
Posted by Blush Magazine • Posted on February 24, 2014
Eloping used to mean running away with your lover and secretly getting married. Nowadays couples refer to it as a no-fuss quickie marriage at the courthouse. Since designers started considering brides that opt out of the traditional wedding gown forms, eloping has become a much more fashionable affair. Just because you decided to elope doesn't mean you can't look chic doing it, right? So whether you're jetting off to your romantic spot or simply saying 'I do' at City Hall, do it with style:
The Short White Dress: For the bride that aspires to look unique but doesn't want to wear a classic long wedding dress. Here are dresses that you can rock on the beach, under the Eiffel Tower, or at City Hall.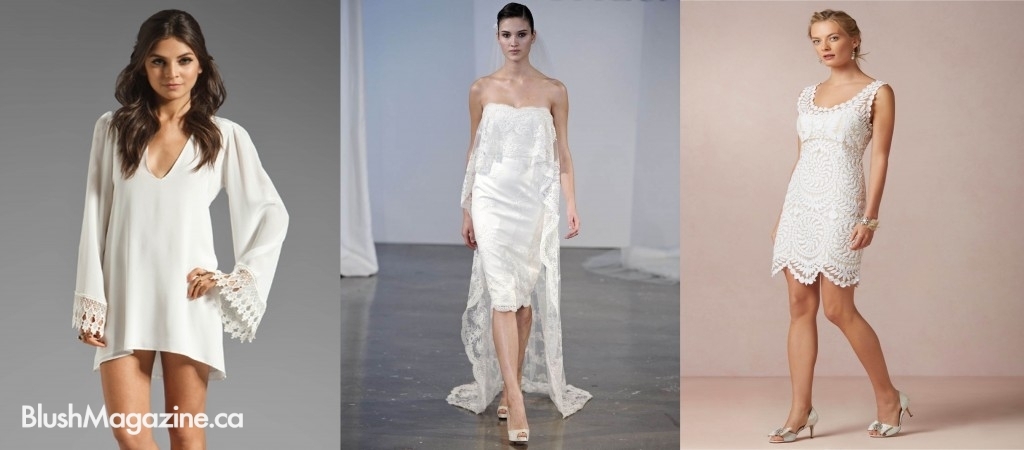 The Pant Suit: For the bride who is all about feeling comfortable and looking herself on her wedding day. If you're going for comfort and a classic silhouette, a suit might be your thing. But not your ordinary suit, here are some stunners: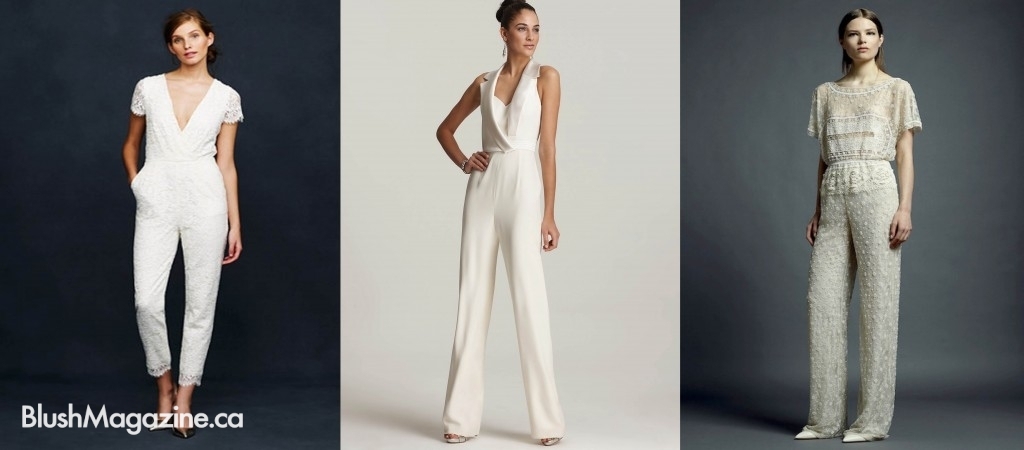 Not Your Everyday Couple: These couples (real or not) show us how to look stylish for an elopement or city hall wedding.