Q & A with Randy Fenoli
Crème de la Crème: Randy Fenoli
Posted by Blush Magazine • Posted on December 22, 2014
Our Editor-In-Chief, Najla Elwenni, met with Randy Fenoli, one of the most trusted sources in the bridal and fashion industry, at Kleinfeld Bridal in Manhattan for this first ever Canadian cover and for an exclusive interview. In the process, we got a lesson on bridal fashion and a look into Randy's lie off camera.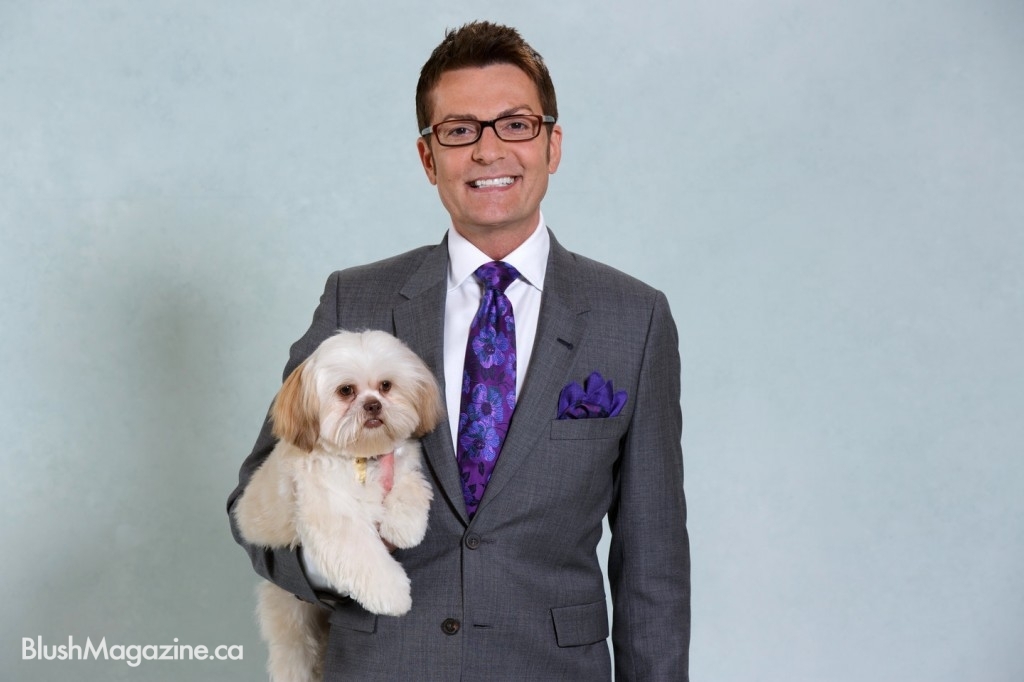 Best dressed celebrity bride of the last five years?
I have two; Portia de Rossi in 2008 and Ivanka Trump in 2009
Best dressed royal bride?
Kate Middleton
Should a bride keep her wedding gown for her daughter/granddaughters? Has this gone out of "fashion" in recent years?
Weddings are about traditions, so I say YES! Keep it to make a christening dress, flower girl dress, or re-use your veil to keep some traditions alive.
Which celebrity bride are you most looking forward to this year?
Angelina Jolie
What can we find on your iPod right now?
'Happy" by Pharrell Williams, "Run the World' by Beyonce, a little disco and of course some show tunes.
Do you have a ballad that you think is especially arresting for a bride?
'Marry Me' by Train, 'All of Me' by John Legend and 'Just the Way You Are' by Bruno Mars
Your favourite social media platform? Why?
Facebook and Twitter. I love reading posts from my followers (trying to learn Instagram).
Do you have a daily ritual? What motivates you each day?
No. Each day is different and unique, but the one constant that motivates me is my little shih tzu Chewy! He wakes me up everyday with kisses all over my face. He's such a loverboy!
NYC is famous for a lot of things, is there a café, bakery or restaurant that you'd recommend to visitors during their visit here?
Eataly, its like a little piece of Italy dropped in the middle of New York City!
Chewy has his own fan-base! What does he add to your life? How old is he?
Chewy is 7 months old now. He is absolutely the sweetest dog you'll ever meet! There's not a mean bone in his body; Just pure love. He's also very smart, quite fearless and totally rambunctious! He also loves to play fetch.
In your opinion, the most romantic honeymoon theme or destination would be?
Whether they are at a private island resort, wine tasting & eating their way through Italy, on a Safari in Africa, or taking in the lights of Paris, for me, the most romantic place is somewhere that is personal to the couple.
What do you think of couples that opt for large-scale ostentatious weddings and forgo the honeymoon?
I try not to judge, so I would say it's their choice, but it wouldn't be mine.
In terms of the latest bridal fashion styles, what is an example of a re-visited trend?
Both sleeves and venise lace have made a very strong return to bridal fashion.