The Do's and Don'ts of Microblading Before your Wedding Day
Posted by Blush Magazine • Posted on March 5, 2018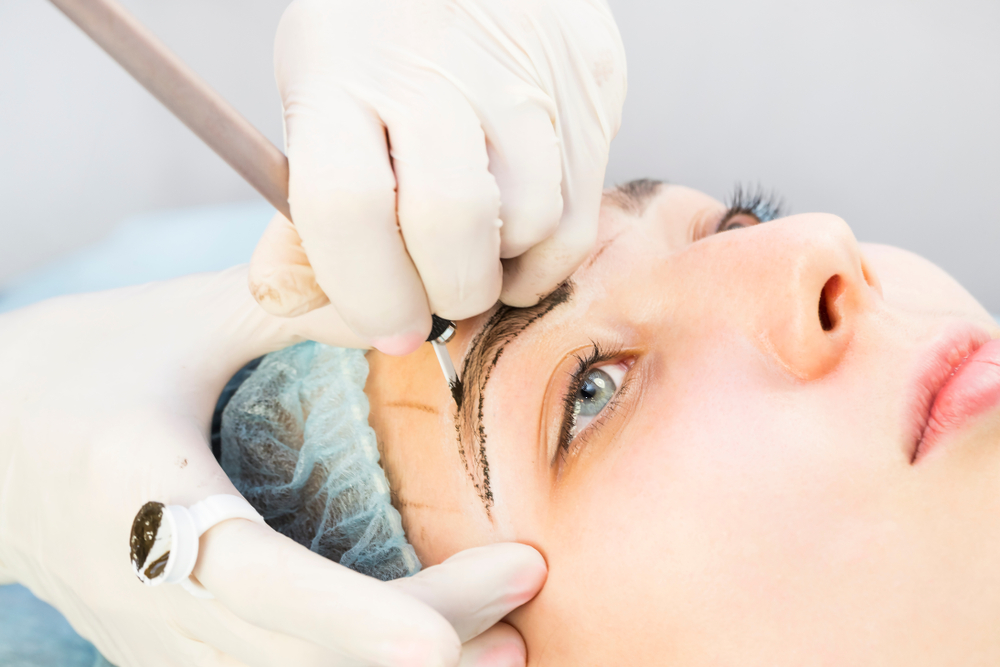 Women pluck, wax, tint, thread and pencil their way to brows that are full but not furry, manicured yet natural. However, over-maintenance can cause permanent damage and thin, sparse brows that never recover. No matter how non-existent your brows may be, microblading can give you the set you've always dreamed of.
Microblading is a cosmetic procedure where artists manually tattoo individual "hairs" that look softer and far more natural than the solid brow tattoos of the past. Plus, the technique works with your existing brows to create a fuss-free, polished look without daily brow makeup. "Because who wants to fill in their brows everyday anyway?" says Natalia Wong, certified cosmetic tattoo artist and micropigmentation specialist at Studio N in Edmonton.
To achieve wedding-day-ready brows, Natalia recommends getting the first treatment done four months and the second touch-up session two months ahead. Clients should stop doing and using anything that may thin or weaken the skin 2-3 weeks before the appointment (exfoliation, anti-acne products, tanning, etc.). If possible, stop taking any blood-thinning medications and avoid alcohol a few days before to reduce bleeding and help the pigment hold better. On the day of the appointment, avoid caffeine and feel free to bring photos of brows you like. "Of course, please understand that the photos are for inspiration only, as everybody's facial features are different and brows cannot be exactly duplicated," says Natalia.
After treatment, brows will look very dark for a few days and then peel for a week, at which point they'll look lighter and even grayish. Clients should clean and apply an aftercare cream to their brows at least twice daily and avoid touching the area, excessive moisture, exercise and sun exposure for two weeks. The true colour will start to show within three weeks, and after six weeks the skin will be completely healed.
Natalia says to still use brow makeup on the wedding day as flash photography can make microbladed brows look lighter. The biggest perk to microblading is that your makeup artist will have the perfect brow shape to work with.
Another option is shading, which gives brows a powder-filled effect to create more fullness and depth for a dramatic look. Shading can also help blend the microblading with the natural hair. "Always talk to your artist about what your final brow goals are," says Natalia. "For my clients, I try to design brows that best suit their face and personality."
To receive $50 off your microblading service at Studio N, use the code BLUSH when booking your appointment.