Calgary Wedding Venue: The Lake House
Blush's Venue of the Year 2018
Posted by Blush Magazine • Posted on September 10, 2018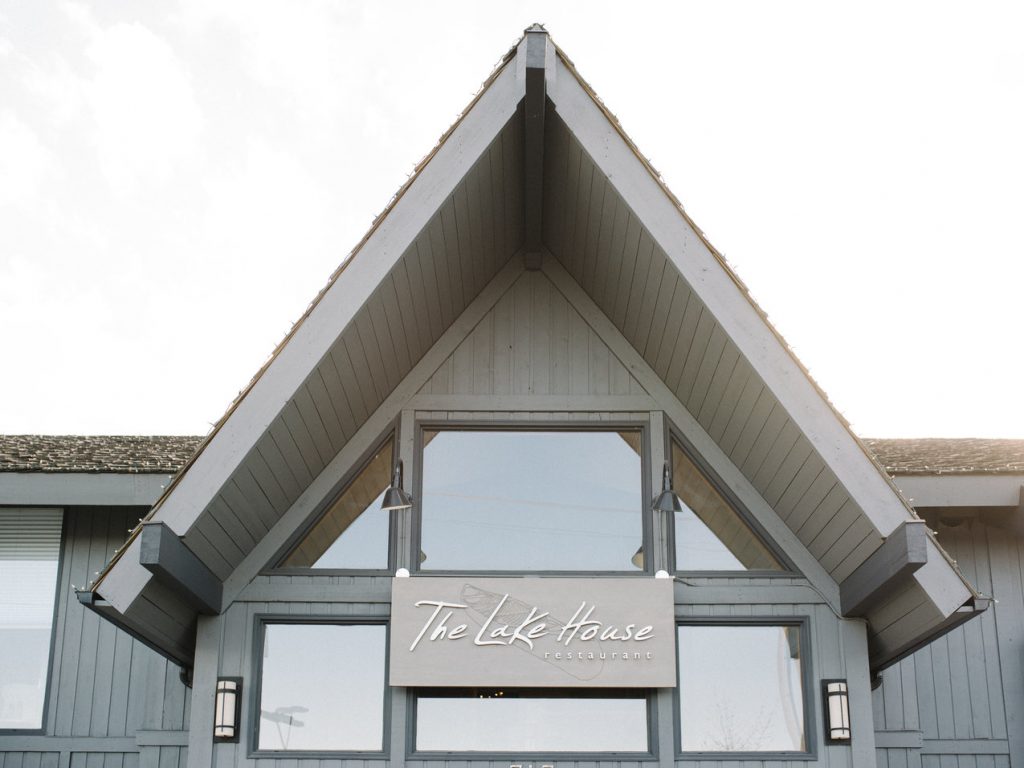 There is nothing more romantic than holding a rustic wedding in a secluded spot surrounded only by nature and your loved ones. Unfortunately, the logistics of planning and executing such a vision can burst your bubble well before you pop the champagne. Barriers to accessibility, lack of different options for accommodation, and high travel costs can all negatively impact your guest list—not to mention our notoriously unpredictable weather.
The Lake House in Calgary offers the quaint charm of a lakeside cottage with the conveniences that come with a big city. The full-service restaurant is perched directly over Lake Bonavista and has breathtaking scenery both inside and out. Ornate elk antler chandeliers cast a warm glow over the grand stone fireplace and the 21-foot antique bar. The bar dates back to the 1800's and was previously housed in a mercantile shop in Montana. Large glass windows provide views of the lake from the comfort of your table, or you can savour the warm summer nights from the spacious patio.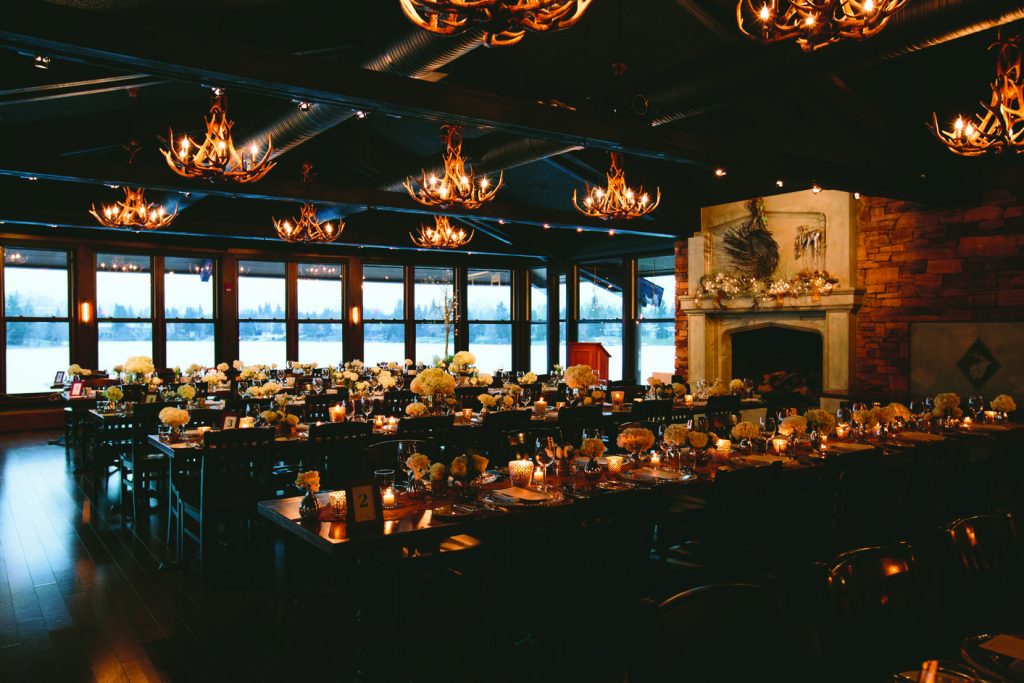 The Lake House is managed by Canadian Rocky Mountain Resorts, so if you've ever dined at Cilantro in Calgary or Emerald Lake Lodge in B.C, you know the food and service will be exceptional. Chef Thomas Neukom and his award-winning team create inspired Western Canadian dishes sourced from local ingredients—most of the bison and elk meat come from CRMR's own ranch just outside the city. You can view the extensive and diverse selection of wine from the stunning glass-encased cellar as you enter the restaurant. But it's not all fine dining; there are fun options for midnight lunch such as mac and cheese, poutine, and pierogi stations.
The Lake House can accommodate weddings year-round for nearly any size and budget. The Private Dining Room holds 60 for a banquet-style dinner and the Bonavista Dining room can seat 130 (or 160 for a cocktail reception). For even the grandest of parties you can book the entire venue to accommodate 190 guests for dinner or 250 guests for cocktails and hors d'oeuvres. If you really want to save some cash without skimping on quality, there are discounted rates for Sundays and weekdays.
Take a moment, breathe deeply, and let your dreams fly. Invite the nostalgia of a summer night at the family cabin watching the sun set over the serene waters to your wedding. Welcome the romance of a crisp autumn day as the backdrop of trees shimmer in shades of crimson and gold. Let love and a crackling fire keep you warm as snow envelops everything in a wonderland of white. Or delight in new beginnings with a sunny spring brunch affair. The possibilities are endless. Whatever your dream, hosting your wedding at The Lake House ensures you can share it with everyone—from your little old granny to your frugal aunt and uncle.