Venue of the Year 2022: Emerald Lake Lodge
Blush's Venue of the Year 2022
Posted by Blush Magazine • Posted on February 8, 2022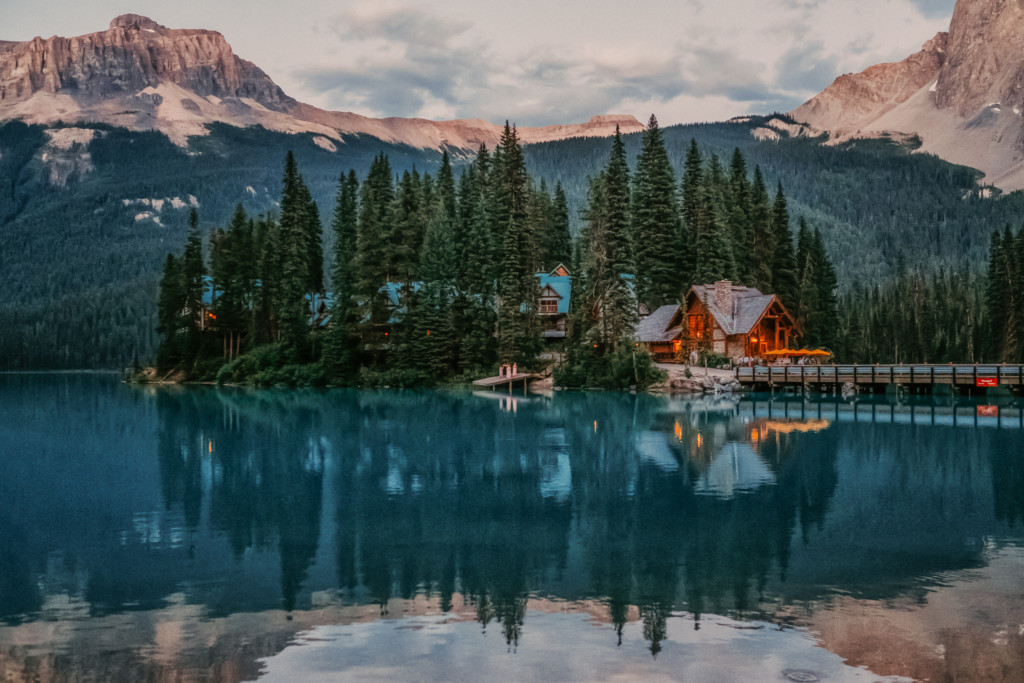 One of the lessons the pandemic has taught us is to truly cherish meaningful, face-to-face interactions. While modern technology has allowed us to stay connected and shift celebrations to virtual platforms amid gathering restrictions, milestone events such as birthdays, showers—and even weddings—just aren't the same over Zoom. As we look to 2022 with optimism, our Venue of the Year offers the opportunity to bring your loved ones together in a spectacular natural setting and disconnect from devices so you can focus on the importance of family, friendship, and love.
Emerald Lake Lodge is a luxurious year-round resort nestled amongst jewel-toned waters and majestic mountain vistas in Yoho National Park. Located on a private island on Emerald Lake, the resort is the perfect spot for a secluded weekend getaway for you and your guests. With no cell reception, wi-fi available only in the main lodge, and cozy accommodations boasting wood-burning stone fireplaces instead of TVs, Emerald Lake Lodge is the ideal place to take a step back through time and celebrate the start of a new life together.
Originally built by the Canadian Pacific Railway in 1906, the historic main lodge has been lovingly restored by world-renowned Canadian Rocky Mountain Resorts. Each of the 24 cabin-style buildings that dot the property feature hand-hewn timber and stone details to reflect the original character of the main lodge—but with modern conveniences to keep up to 150 guests comfortable. Add exquisite Rocky Mountain cuisine and a plethora of recreational activities, all you need to complete your wedding at Emerald Lake Lodge is the perfect spot to say "I do".
The View Point offers a breathtaking setting for your outdoor ceremony, featuring snow-capped mountains and alpine forests reflected in emerald-green waters. The main lodge has two unique reception spaces: the Vice-President's room is surrounded by a large sundeck with spectacular views of Emerald Lake and can accommodate up to 88 guests; the President's room features exposed timber and views of the President's Mountain Range for cozier receptions for up to 24 guests. The Yoho Lounge is available to book in conjunction with either room and offers a warm atmosphere for your cocktail hour or for intimate ceremonies on chilly days.
Cilantro on the Lake is a free-standing building that boasts high wood-beamed ceilings, a massive stone fireplace and large windows with extraordinary views of the lake and mountains. This space can accommodate up to 64 guests and will keep your indoor wedding feeling open and airy from your first steps down the aisle to the last dance of the night.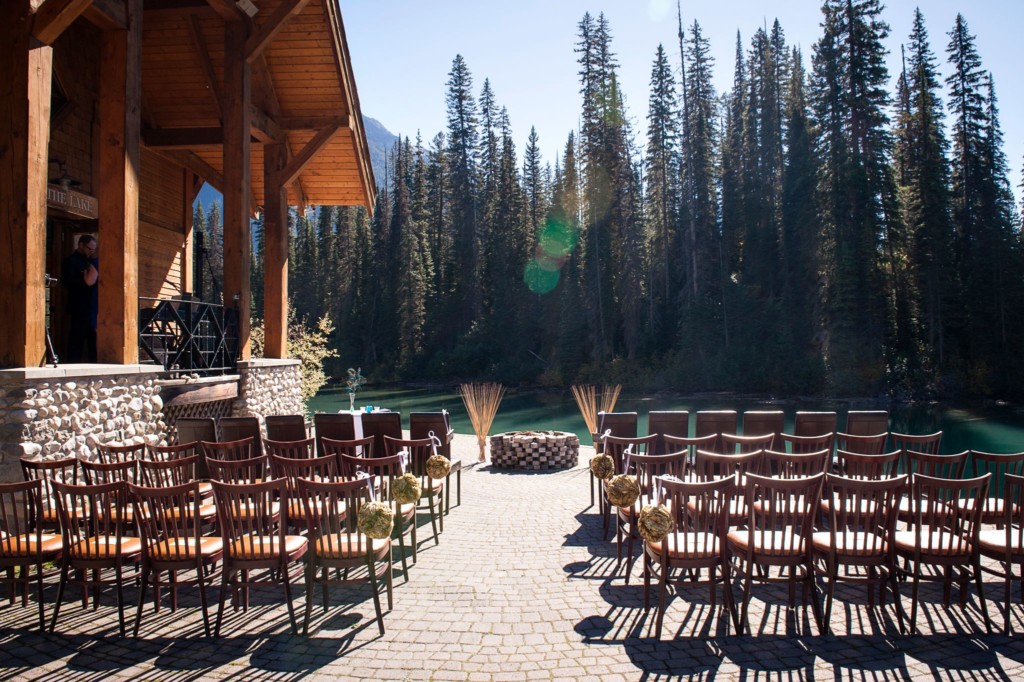 For a completely unique and private experience, you have the option to book the entire island for just you and your guests (available October to May). Treat your loved ones to a wedding weekend of fine dining, outdoor adventure, and ample time to unwind and get reacquainted with each other. For couples who want a more intimate affair, Emerald Lake Lodge also offers an all-inclusive elopement package for just you and your sweetheart.
No matter what 2022 brings us, an Emerald Lake Lodge wedding can be your Rocky Mountain sanctuary to celebrate love with those you cherish most.