Winter Weddings in the Rockies
3 Reasons to Celebrate Winter Weddings in the Rockies
Posted by Blush Magazine • Posted on November 18, 2021
We are so fortunate to have one of the world's most spectacular settings right in our backyard—the Rocky Mountains. While the Rockies are gorgeous any time of year, winter is undoubtedly when they're at their breathtaking best. Cozy up to your love and say "I do" to a wedding in your own winter wonderland.
1. Picture-Perfect Views
Sparkling white snow, dramatic mountain peaks, and an indescribable stillness—the Rockies in the winter are a photographer's dream and the perfect setting to capture the intimate moments after the vows. Plus, because most tourists prefer to explore in the summer, you'll have the best locations all to yourself. Photo: Darren Roberts Photography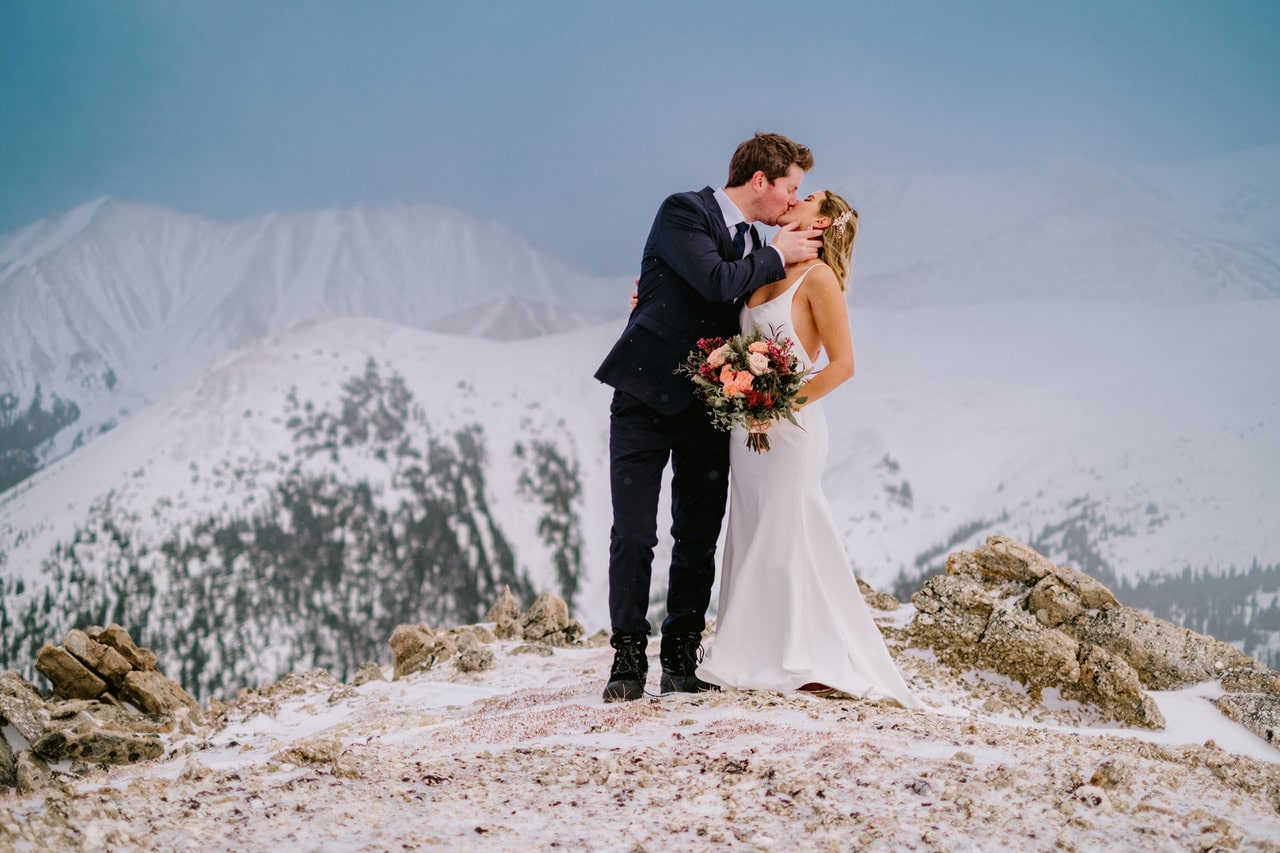 2. Rustic Venues
Warm up with a cozy reception in a charming mountain lodge! Surrounded by nine acres of forest, Buffalo Mountain Lodge on Tunnel Mountain feels completely secluded yet is within walking distance of downtown Banff. The upper level of the Wapiti Longhouse boasts a high-beamed ceiling and a large stone fireplace, while the main-floor wine cellar is ideal for cocktail hour.
Originally built as a teahouse in 1923, Deer Lodge in Lake Louise retains much of its original hand-hewn log structure and décor. You can even book the whole lodge and all 71 guest rooms for a private mountain getaway for you and your guests.
If you're looking for something even more intimate, you can rent your own island. Emerald Lake Lodge features three rooms that can hold weddings for up to 88 people or 150 when you rent the place just for yourselves. Photo: Barbara Rahal Photography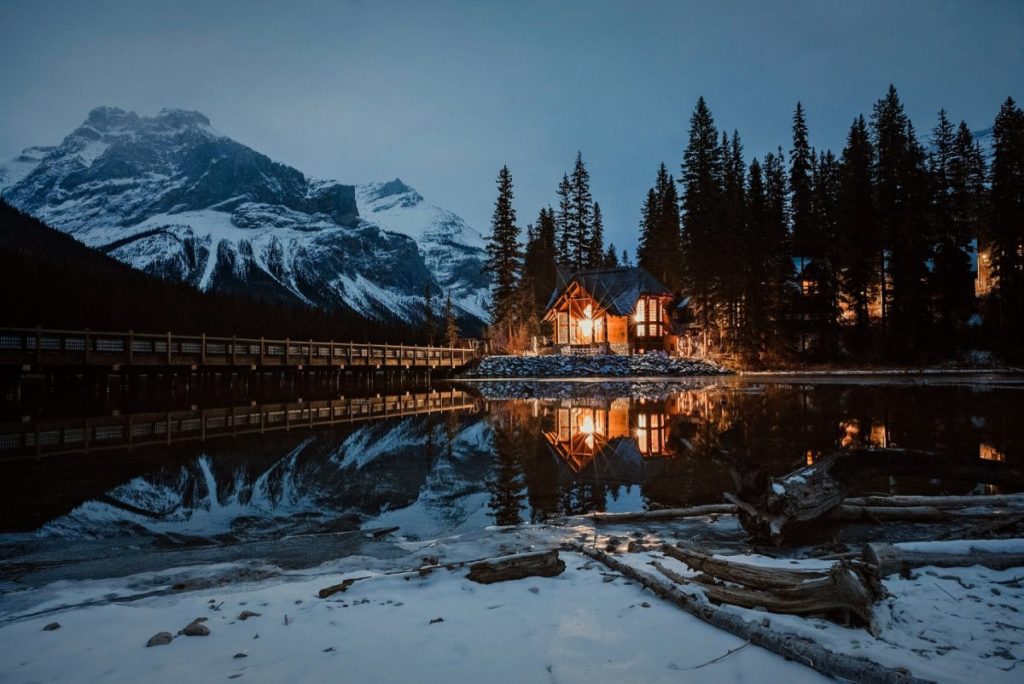 3. Endless Adventure 
There truly is something for everyone in the Rockies! Thrill-seekers can hit the slopes, ride high in a gondola, or take a fast-paced tour led by a team of huskies. Those who like to set their own pace can explore the region on cross-country skis or snowshoes. Even those averse to the cold can stay in and cuddle by the fireplace, relax in a hot tub, or bundle up together on a romantic sleigh ride. Photo: Orange Girl