Top Bridal Bouquets of 2021
From Ethereal to Bright and Bold
Posted by Blush Magazine • Posted on December 12, 2021
This past month our team has been swooning through dozens of wedding submissions and we were blown away by the dreamy and wonderful bridal bouquets designed by some of the most talented florists in Alberta and B.C. We pulled something for every style; from ethereal to bright and bold, and everything in between.
Without future adieu ladies and gents, pull up your pinterest board and start pinning because right here, in no particular order, are our top bridal bouquets of 2021.
Loose, Ethereal Bouquet 
This Okanagan wedding will be coming to our website soon but right now let's focus on this stunning loose bouquet designed by Minim Designs. We love how you can see the beauty of each and every stem and how the white and blush tones don't take away from the bride's gown. We can't wait to show you all the details from this spectacular Okanagan wedding.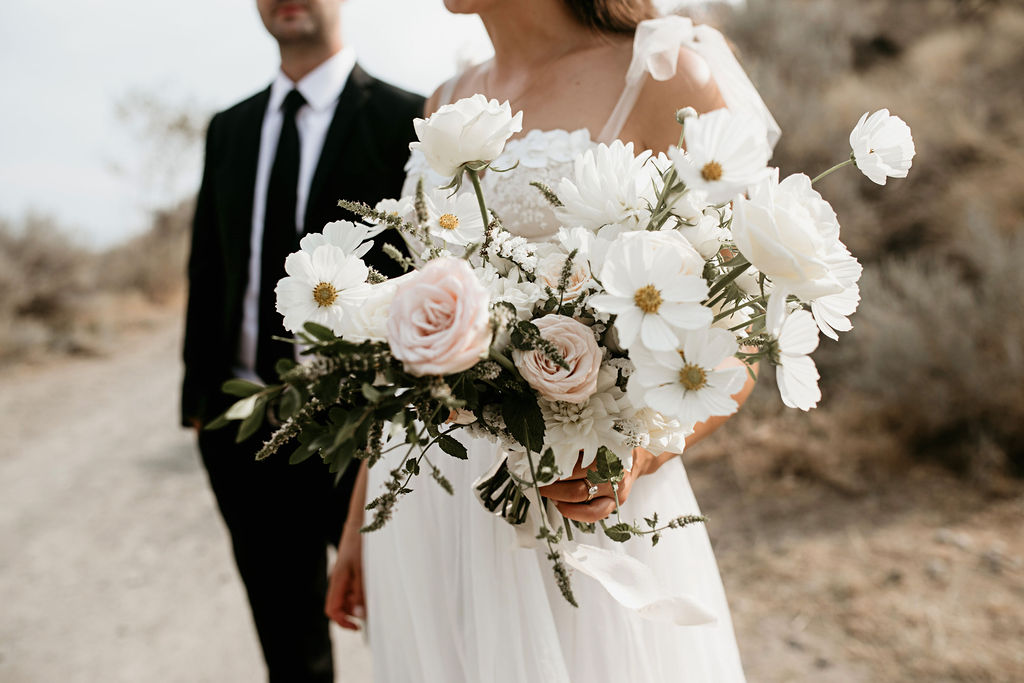 Photo: Sharon Litchfield
Bright and Bold
We're obsessed with this perfect blend of light pink and fuchsia blooms and the contrasting red peonies that Flower Artistry dreamt up. This was an unexpected but pleasant pop of color to this summer wedding at the Fairmont Banff Springs Hotel, soon to be featured in our 2022 issue and in the real weddings section.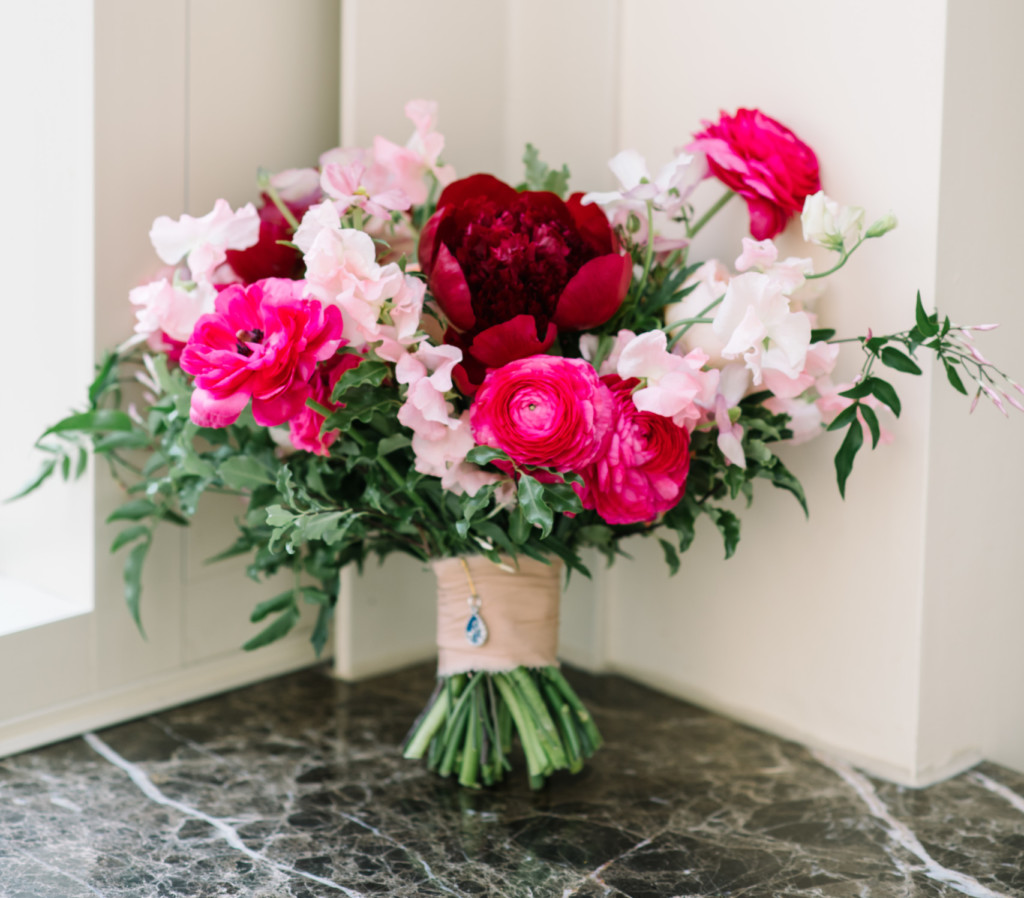 Photo: Corrina Walker Photography
Petite Bouquets
If your style is effortless and refined and you want to ditch the heavy bouquet, the petite bouquet is the style for you. The floral from Katie and Kyle's Copper Toned Wedding in Canmore was designed by the talented ladies at Fall for Florals, you have to head over to see the floral pillars they designed for their ceremony – we were blown away!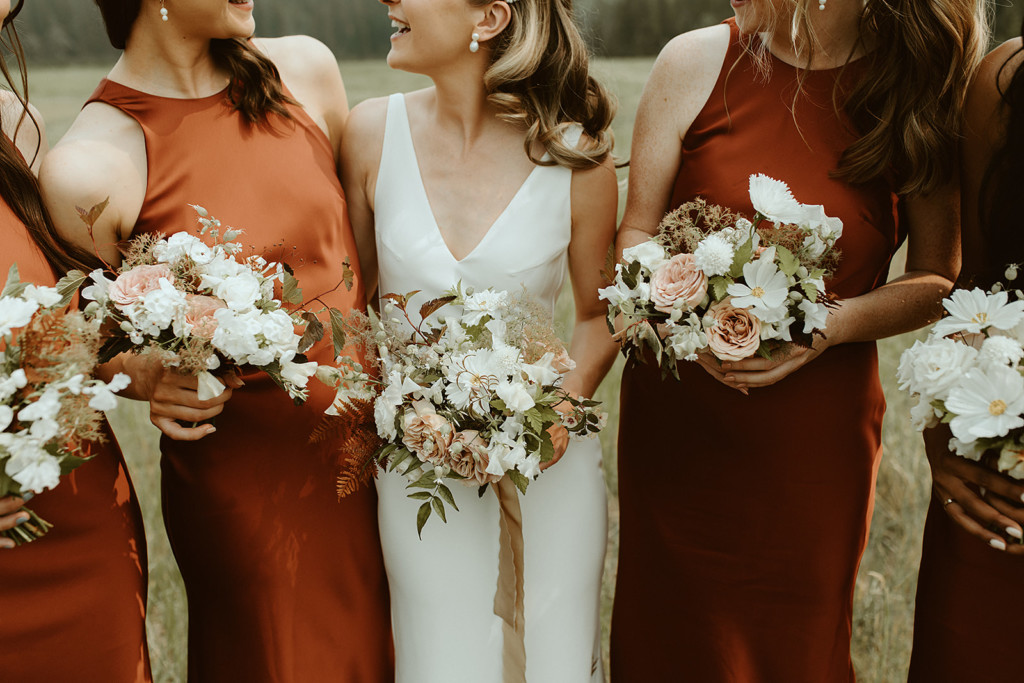 Photo: Tim + Court
Light and Airy Bouquet
This bouquet of white and pink roses with inserts of yellow ranunculus designed by Social + Co is the epitome of a light and airy bouquet. There's truly something in the water in Calgary because you can't go wrong with any of their floral designers.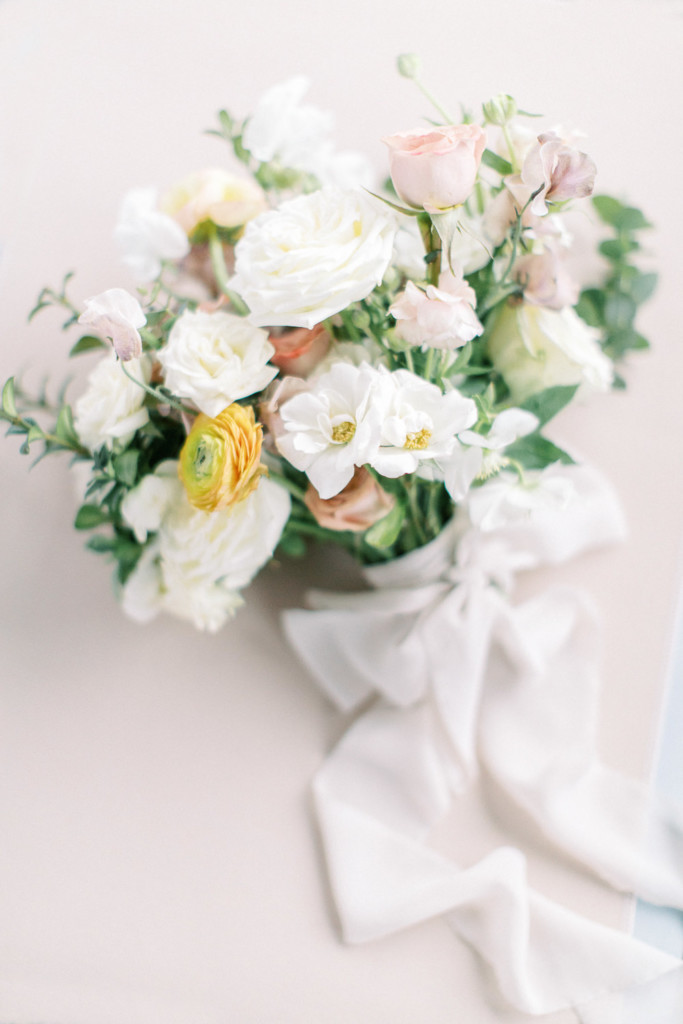 Photo: Heidrich Photography
WHITE and Green
As if Christina's look couldn't be more perfect, she added a mostly white floral bouquet designed by the YEG florist and yep, we're obsessed! You'll find more from Christina and Dany's perfect wedding day under our real weddings section soon.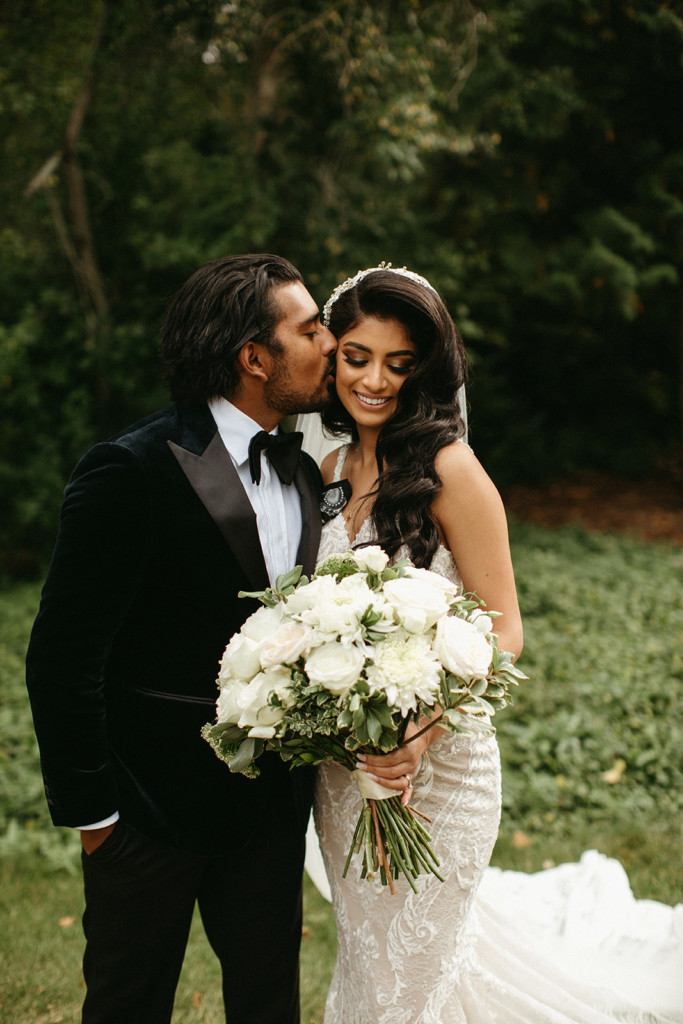 Photo: Carissa Marie Photography
Spring-Inspired Mutli-Color Bouquet
The floral from Madison and Nav's wedding was a collaborative effort by two Okanagan based floral designers, A New Leaf Floral Designs and Minim Designs. Madison's multi-colored bouquet was filled with shades of peach, pink, and yellow. It was a gorgeous accessory to this summertime wedding in the Okanagan Valley.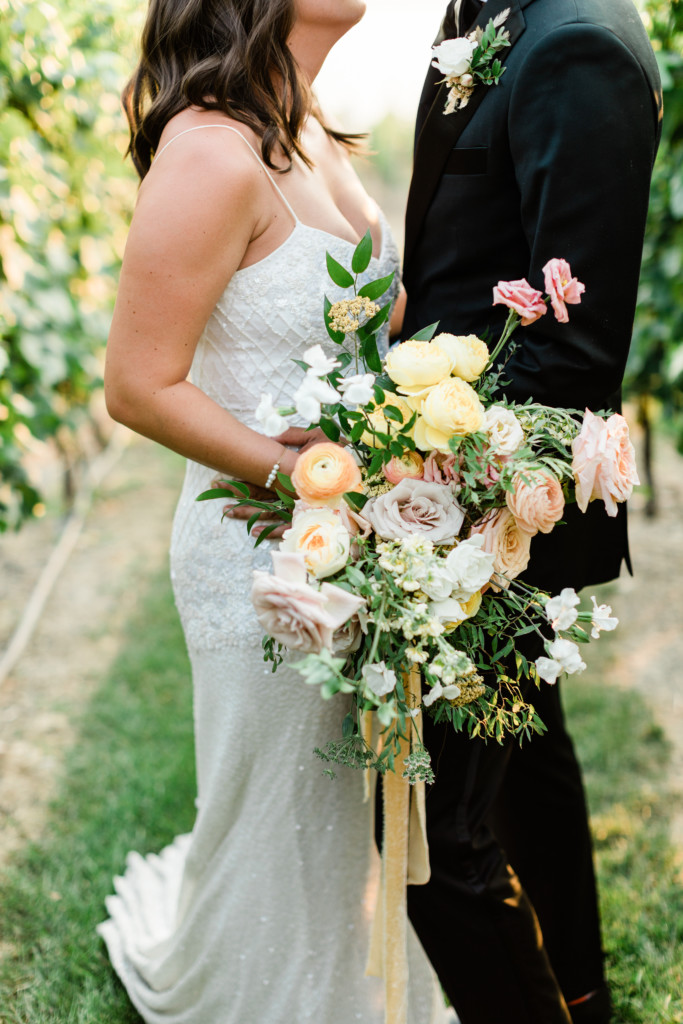 Photo: Royce Sihlis
Feminine Florals
Therese Lopez Flowers designed this feminine bouquet of white and blush roses with a touch of pampas grass for unique texture. The delicate, feminine nature of the flowers complemented the intricate details on Kirsten's elegant gown.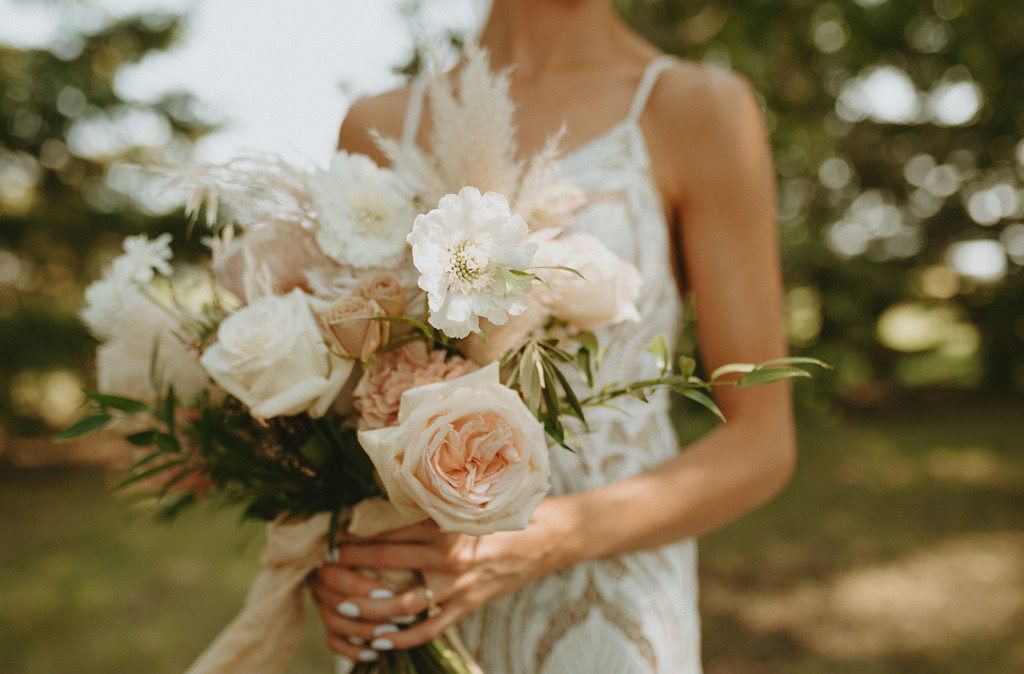 Photo: Katelyn Anne Photography