7 Styles for City Hall Weddings
From the Classic White Dress to the Rebel Look
Posted by Blush Magazine • Posted on April 23, 2021
While the last year has put a cramp in a lot of plans it's not stopping a lot of determined couples from tying the knot! Parts of Canada have been in and out of lockdown and even dubbed "lockdown capital" but city hall weddings are busier than ever with quick 10 minute appointments and a witness to seal the deal. Couples are saving dollars now in anticipation of celebrating later on with family and friends when restrictions ease. Here are 7 trendy bridal looks for your city hall wedding.
The Wedding Suit: The pandemic hasn't left us all out of luck! David's Bridal has pivoted to offer wedding suits for the ladies too! For the brides who want to get more out of their wedding day look, this is a great option. Bridal suits and tuxedos are a real hit not only with the pandemic but also to keep up with the pragmatism of the younger generations. This bridal suit comes in three colors! Source: Davids Bridal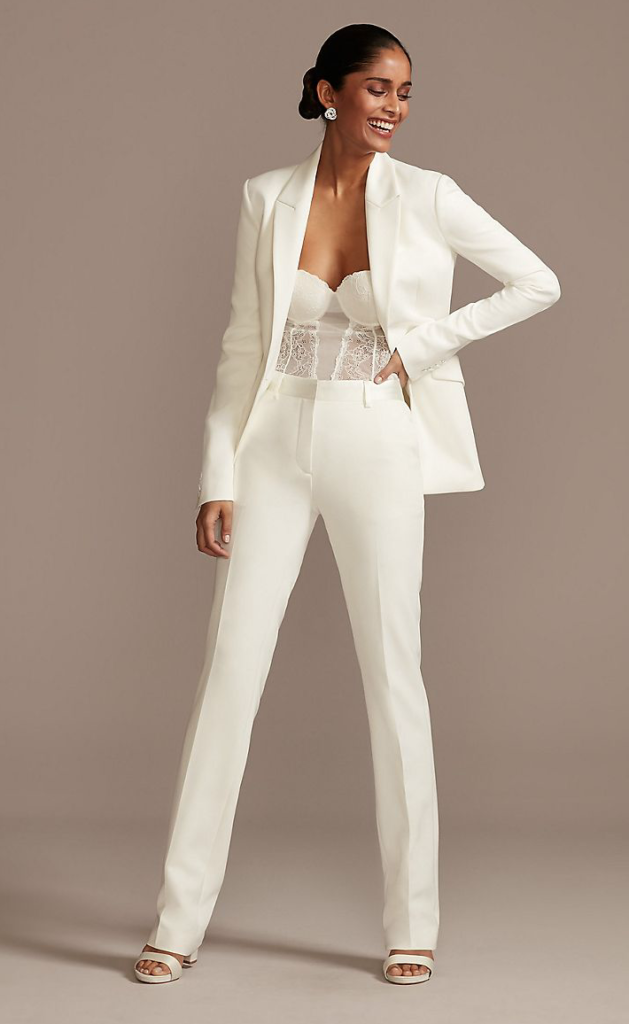 Fun and Flirty: Leave it to pinterest to help a girl out! Simply put, this sheer cream colored dress is paired with a cute champagne leather jacket to make it fun and flirty for the little-big day! Heck when the world settles down you can even wear it on your honeymoon! Source: Pinterest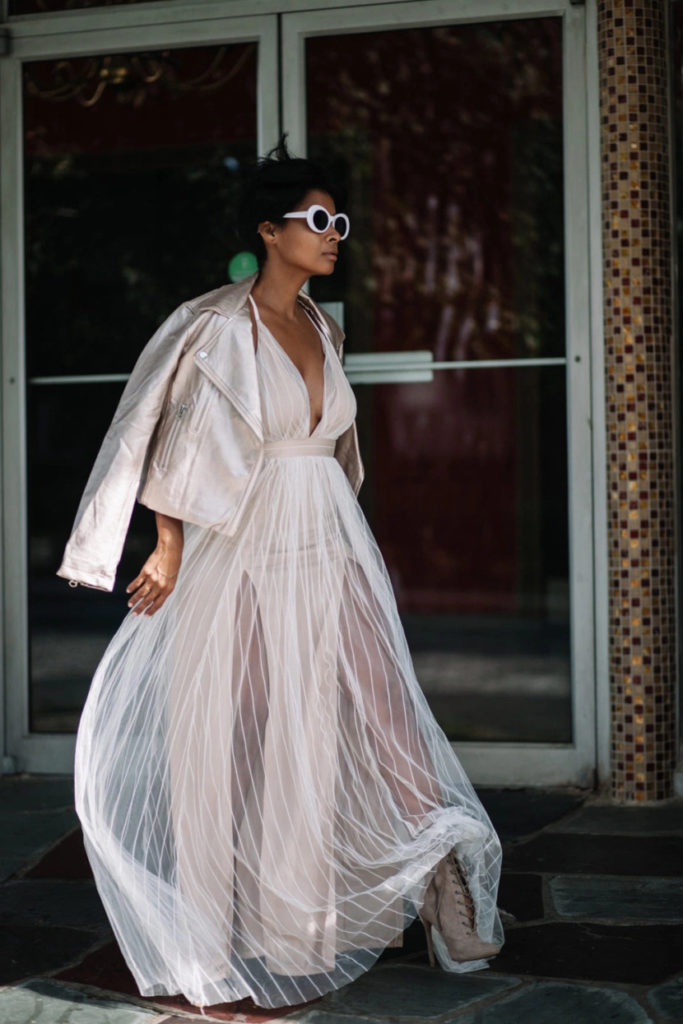 The Cocktail Dress: This asymmetrical origami sleeve cocktail dress has us dreaming about spring weddings all over again! Whether or not you are choosing to celebrate with a bigger crowd later, a cute cocktail dress is a great way to keep it dressed up and formal. Pair it with some cute sling backs and you will be on your way to Mrs. in no time. Source: Fite Fashion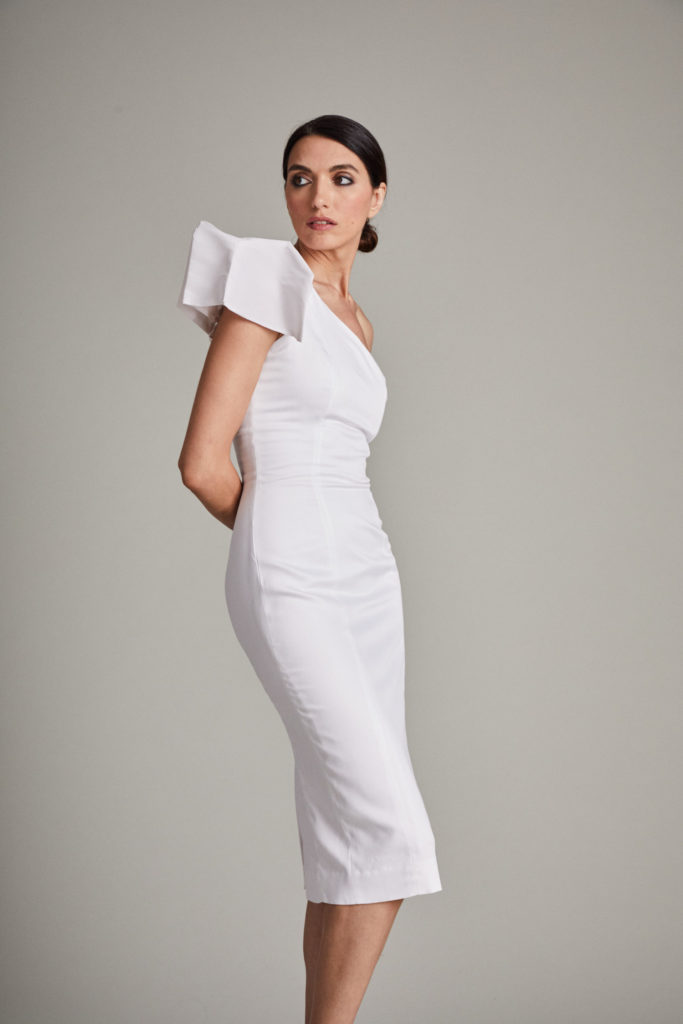 The Trendy Jumpsuit: Just like the bridal tuxedo, the growing trend of jumpsuits has our fashion editors loving all the details! The pandemic may have put a cramp in your plans but certainly not in your style, the Patsy jumpsuit from Rime Arodaky has been a bestseller throughout the pandemic and there are some great bridal vendors on Etsy that can make a dupe for very affordable prices. Source: Fashion Jackson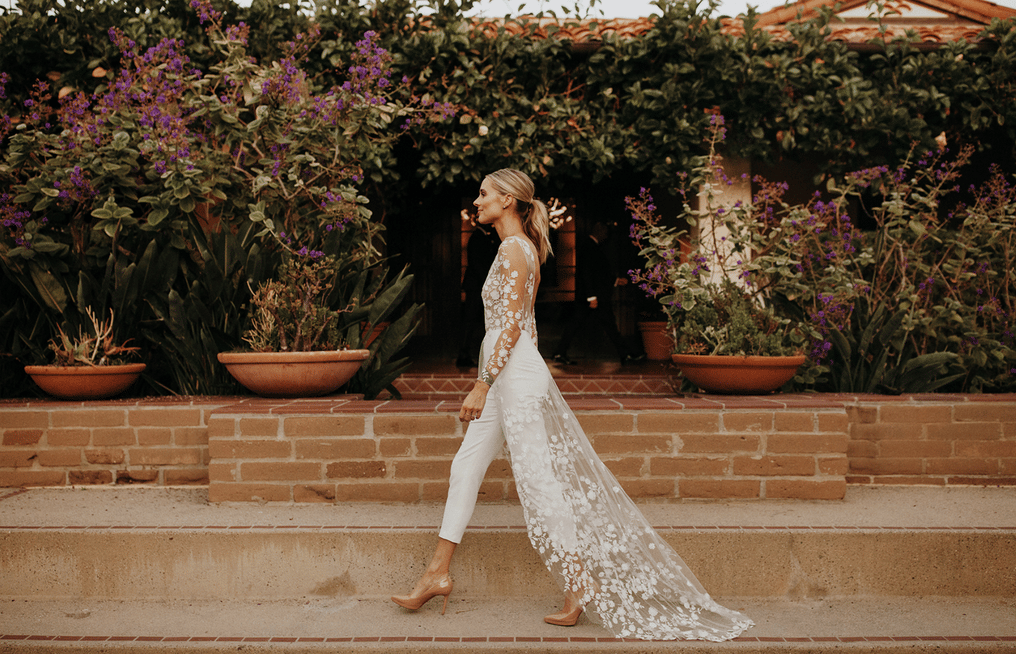 The Rebel Look: There's always a rebel among us! For the brave and bold brides, be yourself and slip on sneakers and a cool jacket to finish it off. No sense in over complicating things with this look, can we agree? You and your partner can head straight to happy hour (take out version of course) for a quick celebration too. Source: Pinterest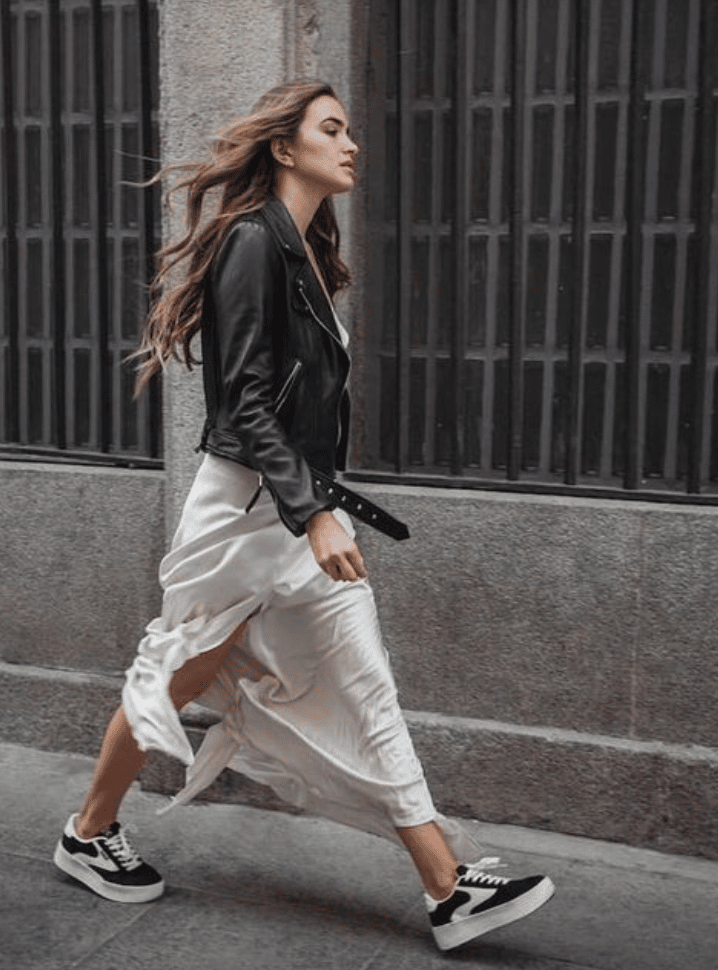 The White Tuxedo: With women's tuxedos growing in popularity we are thrilled to see Birdy Grey offer an impressive size range with this ensemble starting from 0 to a size 20. We predict we will be
seeing more of the bridal tuxedos during the course of the pandemic and beyond! Source: Birdy Grey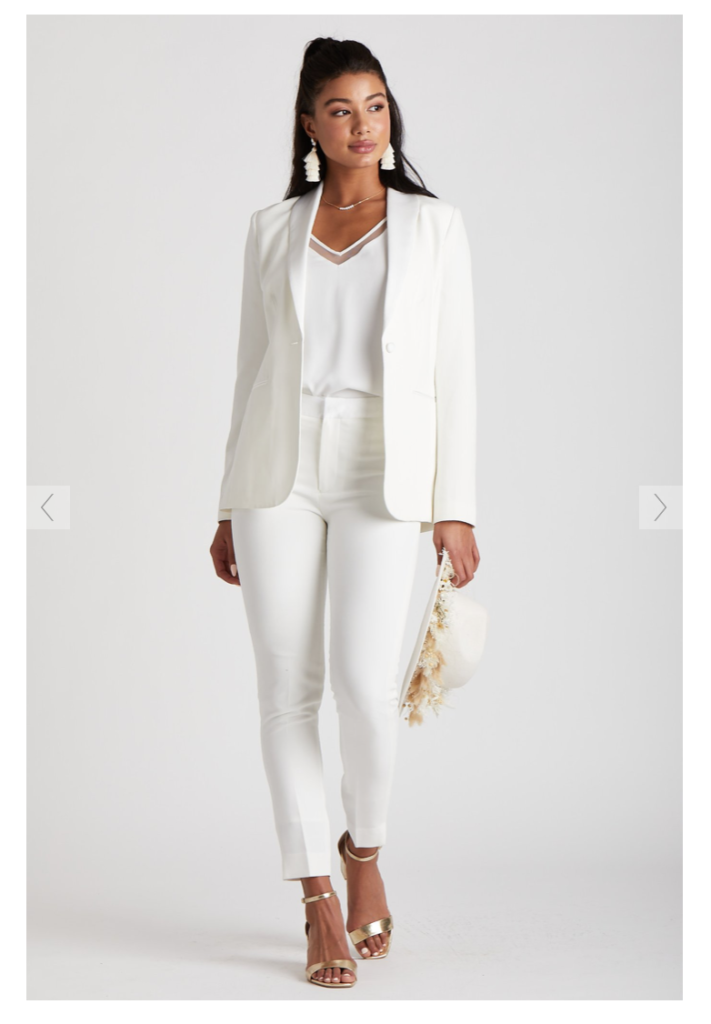 The Boho Look: While the pandemic has shed a lot of light on our local vendors, We Are Reclamation creates beautiful one of a kind pieces from up-cycled table cloths. Based in Victoria, British Columbia you also have the option to rent your dress for your special day. So don't forget to support local businesses! Source: We Are Reclamation shot by Sarah Price Photography.