Bridesmaid Dress Trends of 2016
Fashion: Our Top 6 Bridesmaid Looks
Posted by Blush Magazine • Posted on April 13, 2016
Still can't decide on a colour or style for your bridesmaid dresses? Blush Magazine is here to help! We've put together a fab selection of our favourite bridesmaid dress trends of 2016.  These looks will help you choose the perfect hue and style for your bridesmaids. 
PURPLE LACE & FUR COVER UPS
Create a chic look with these deep purple lace gowns. The front slit shows off those sexy legs and the fur coats keep your gals warm – might we add stylish! Bridesmaid Gowns: Le Chateau | Fur Covers: Dynamite | Photo: Emily Oud Photography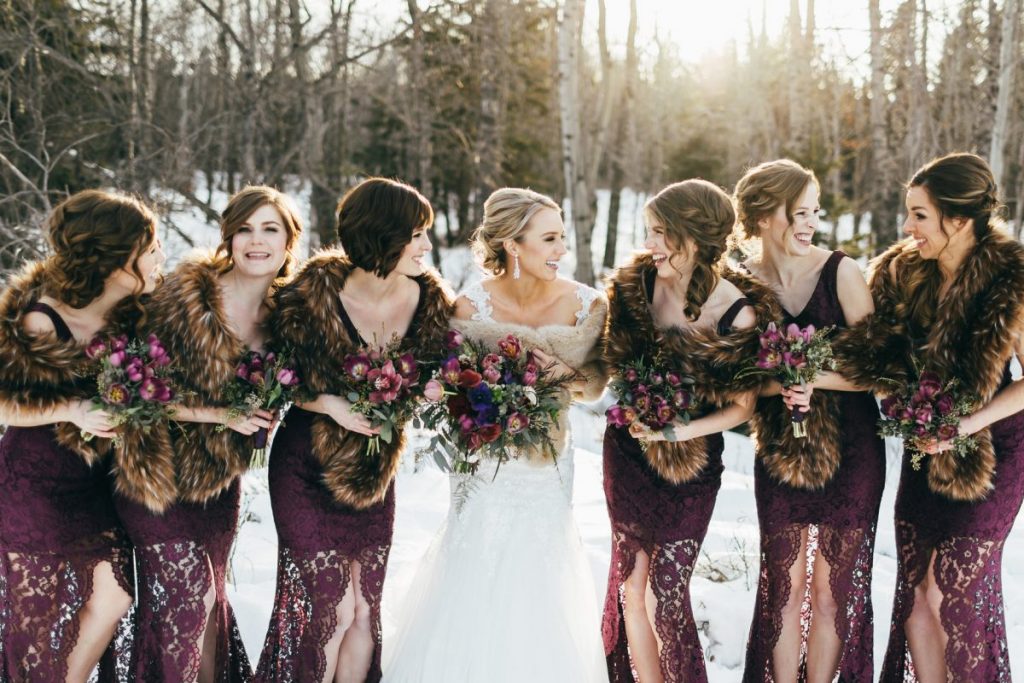 ALL WHITE
Create a classic look for your wedding with an all-white bridal party. Bridesmaid Gowns: White by Vera Wang from Davids Bridal | Photo: Lucier Photography. See more from this wedding here.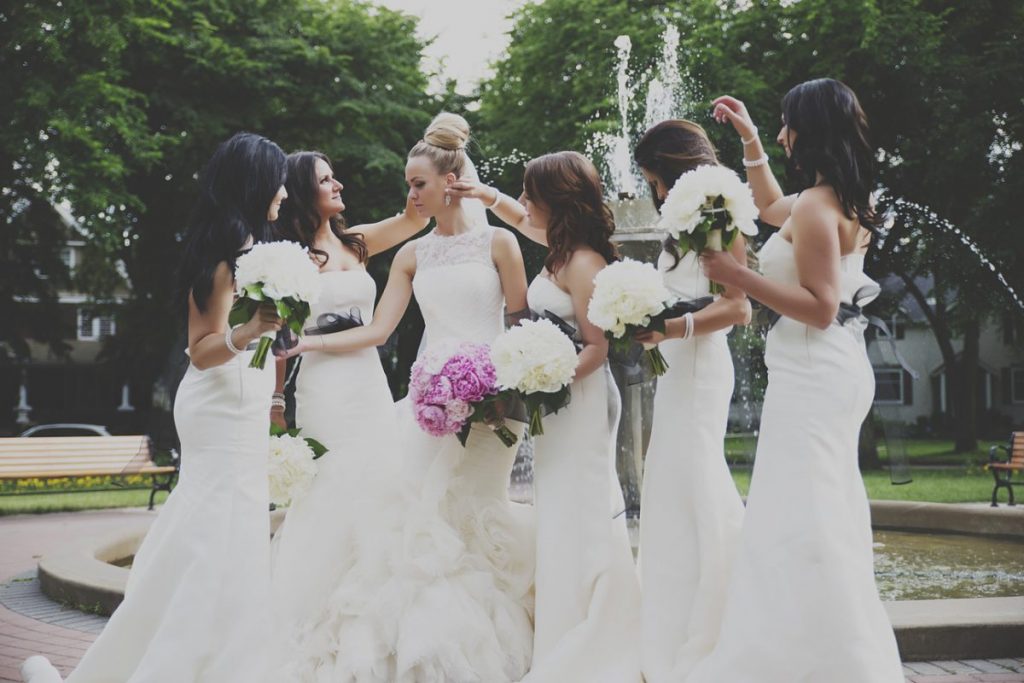 LITTLE BLACK DRESS
Another way to go classic is all-black. Again fur cover ups are added to keep your maids warm and stylish! Bridesmaid Dresses: Allure from Pure Bridal | Floral: faBLOOMosity | Photo: Just Married Photography. See more from this wedding here.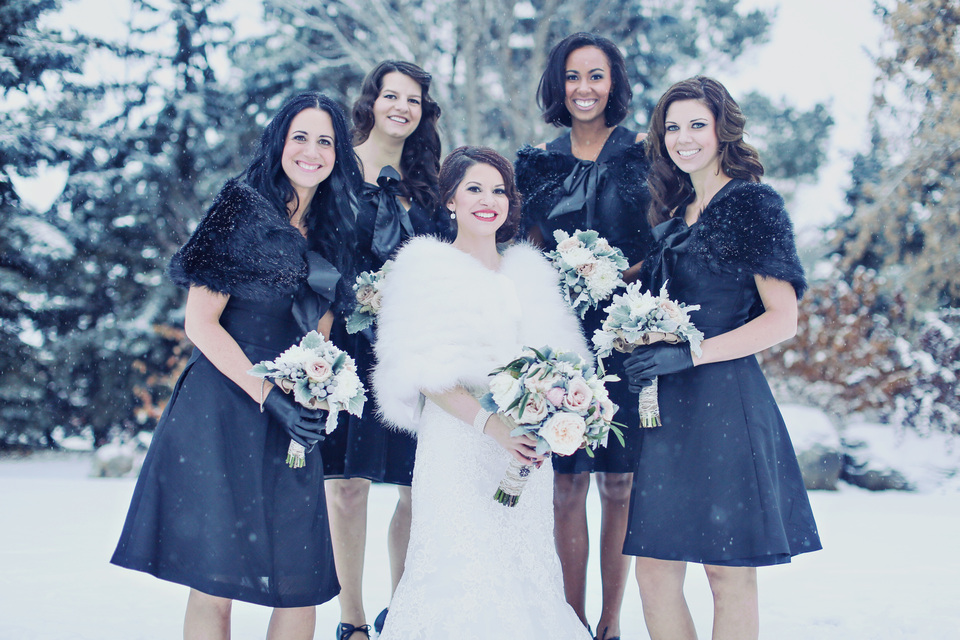 PRETTY IN PINK
Nothing screams my girls more than these soft pink sweetheart bridesmaids gowns. Paired with those gorgeous bouquets and you are ready for a summer wedding! Bridesmaid Gowns; Hayley Paige Occasions from Novelle Bridal | Photo: Katch Studios | Floral: faBLOOMosity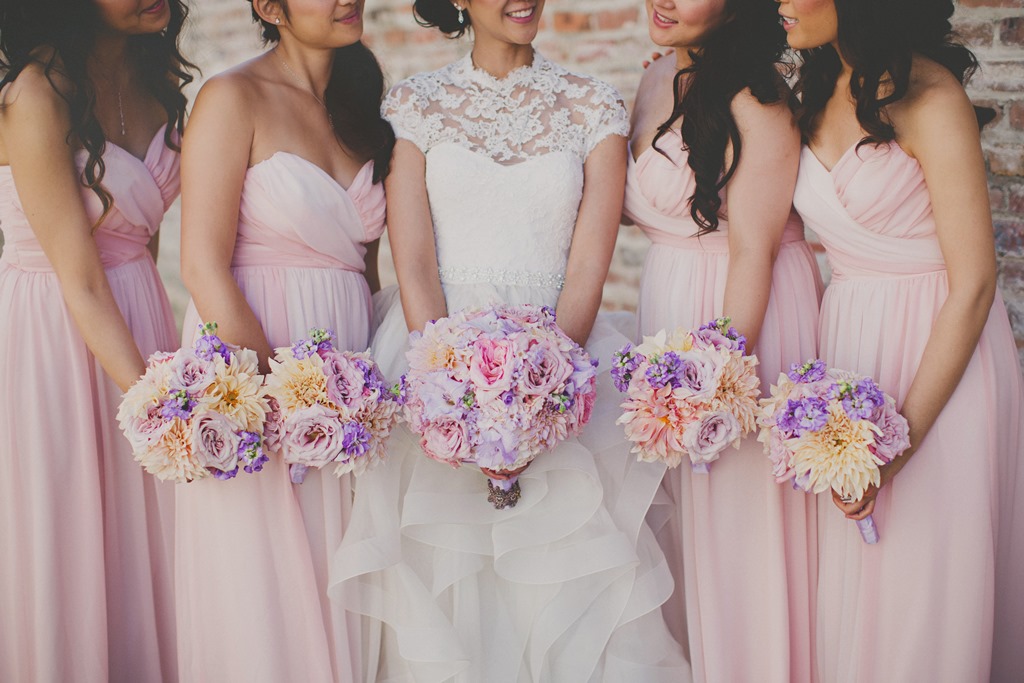 SOMETHING BLUE
Here's your touch of something blue! Keep them warm with those fur covers, winter has never looked so good! Gowns: Eliza and Ethan from Novelle Bridal | Photo: Erin Walker Photography | Floral: Tickled Floral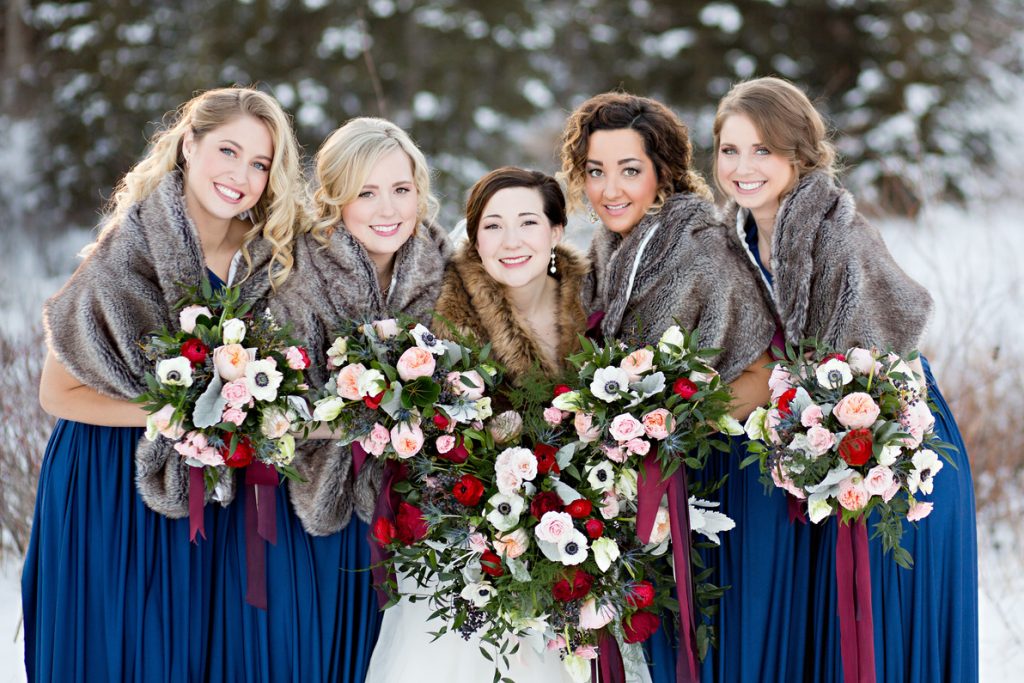 ROSE GOLD SEQUINS
If your goal is to add some sparkle, you're in luck. Sequins bridesmaid gowns are totally in! Bridesmaid Gowns: Modern Vintage Boutique | Photo: Michelle Larmand Photography