Hiring a Fashion Stylist for your Wedding Day
Marie Zydek: Bridal Fashion Stylist
Posted by Blush Magazine • Posted on October 25, 2017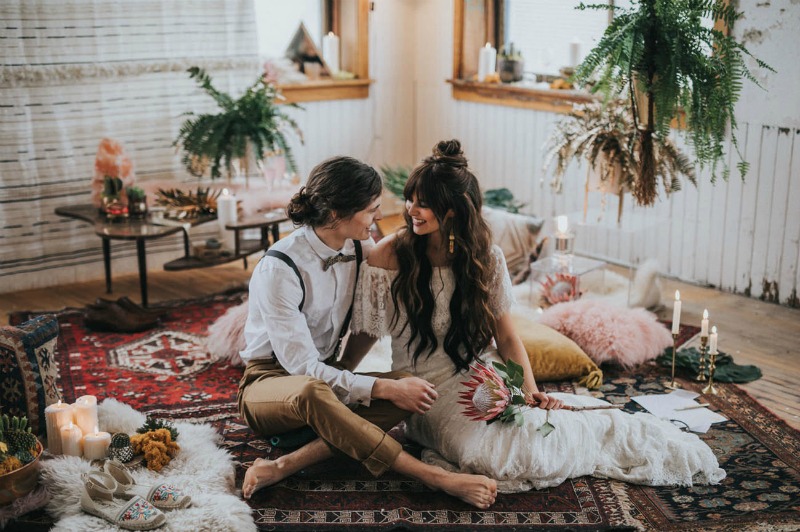 After blogging about fashion for a few years, stylist Marie Zydek started styling models for magazines and commercial shoots. Those experiences led her into styling everyday people.
We can all attest that putting on a gorgeous gown or getting suited up can do wonders to our confidence. As a fashion stylist, Marie Zydek works with brides, grooms, bridesmaids and even mothers to create perfect head-to-toe looks.
Marie first consults with the bride or couple to get to know the style and overall vision. She then creates a mood board and books bridal appointments tailored specifically for them. Since hair and make up play a big part in the overall look, Marie also discusses options on how to wear your hair and make up. She will even go as far as recommending a nail color!
We asked Marie for her go to shops for accessories. She loves to shop local so her first visits are to So Pretty Cara Cotter for modern jewelry and Swish Vintage in Manulife Place for one-of-a-kind pieces. She will also search online at some of her favourite shops; Etsy, Shopbop and Asos.
Marie put together 7 styled bridal looks for Blush Magazine. You can find them online here.