Pandemic Proposals
Tips to Help You Navigate Those First Few Steps Down the Aisle
Posted by Blush Magazine • Posted on July 1, 2020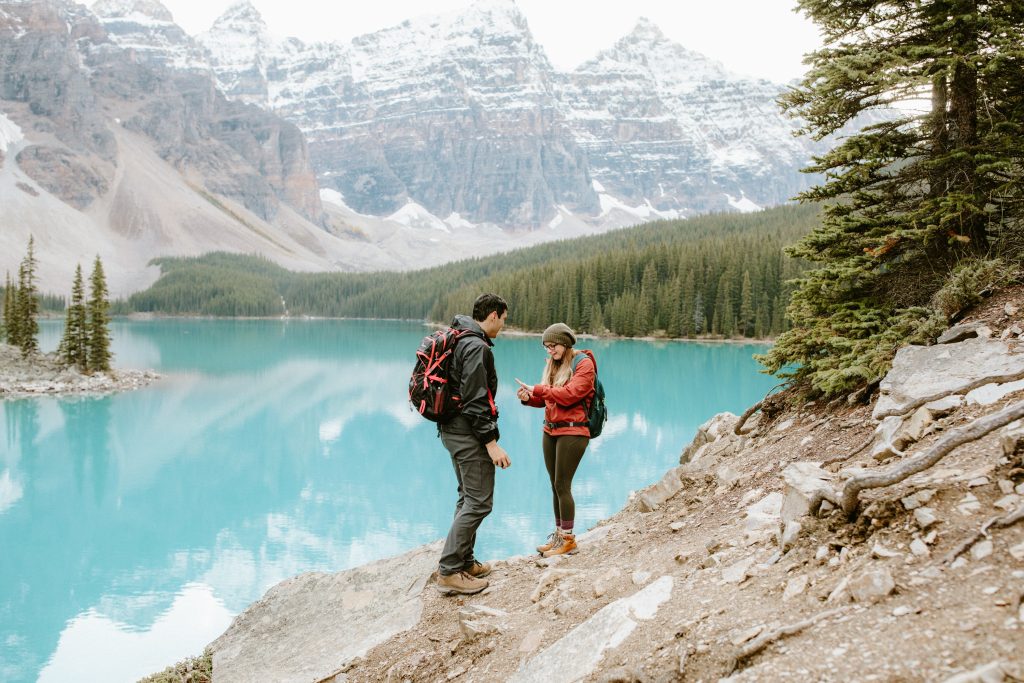 Whether you and your sweetheart have only been able to see each other via a screen or whether you've been stuck in quarantine together, the COVID-19 pandemic has truly tested relationships. By this time you probably know if your partnership has what it takes to survive the next step: marriage. But with the new normal now in full swing, planning the perfect proposal or shopping for the big-ticket items—such as a ring or dress—are completely different experiences. Here are some tips to help you navigate those first few steps down the aisle.
Retail stores are officially open, but that doesn't mean you can peruse engagement rings at your leisure. Social distancing measures are still in effect and many small shops are open by appointment only. Do your homework to use your time with the jeweller efficiently; pre-select some styles you like and go in with a firm budget. If you're not sure where to start and need some extra assistance, consider booking a virtual consultation. Some jewellers even offer virtual design services so you can create the ring of your dreams.
Gone are the days of hauling your entourage from store to store trying on absolutely every wedding dress. Most boutiques are now open by appointment only, require masks, and are limiting the number of guests. Some shops will schedule a phone call with your consultant ahead of your physical appointment so they can pre-select gowns. Others are even offering virtual consultations so you can say yes to the dress from the comfort of your home.
While your shopping experiences may not be ideal, at least you can still pop the question and celebrate your engagement in style. Fairmont has reopened their Banff, Jasper, Lake Louise and Whistler hotels with increased health and safety protocols, so you can head to the mountains for a romantic getaway without any worry. Plus, fewer tourists means you'll have more privacy for a breathtaking proposal. Afterwards, celebrate with a world-class dinner in one of the hotel's restaurants or with champagne in your luxurious room.
The big day itself may be delayed for a while, but with a few extra precautions you can start planning your dream wedding. Just remember that these dark days are temporary; you have a lifetime of love to look forward to.