Wedding Cake Alternatives
Treat Your Guests to Your Favourite Sweet or Savoury Treat
Posted by Blush Magazine • Posted on July 25, 2021
What we love about weddings today is how personalized the brides and grooms are making them. Wedding cakes no longer have to be, well cakes! If a traditional wedding cake isn't really you, then why not treat your guests to your favourite sweet or savoury treat. Here are 4 unique and mouth-watering alternatives.
Not just beautiful to look at, these hand crafted chocolates are edible! No two are like. Customize to your colour palette or aesthetic. Chocolates: Melt Confections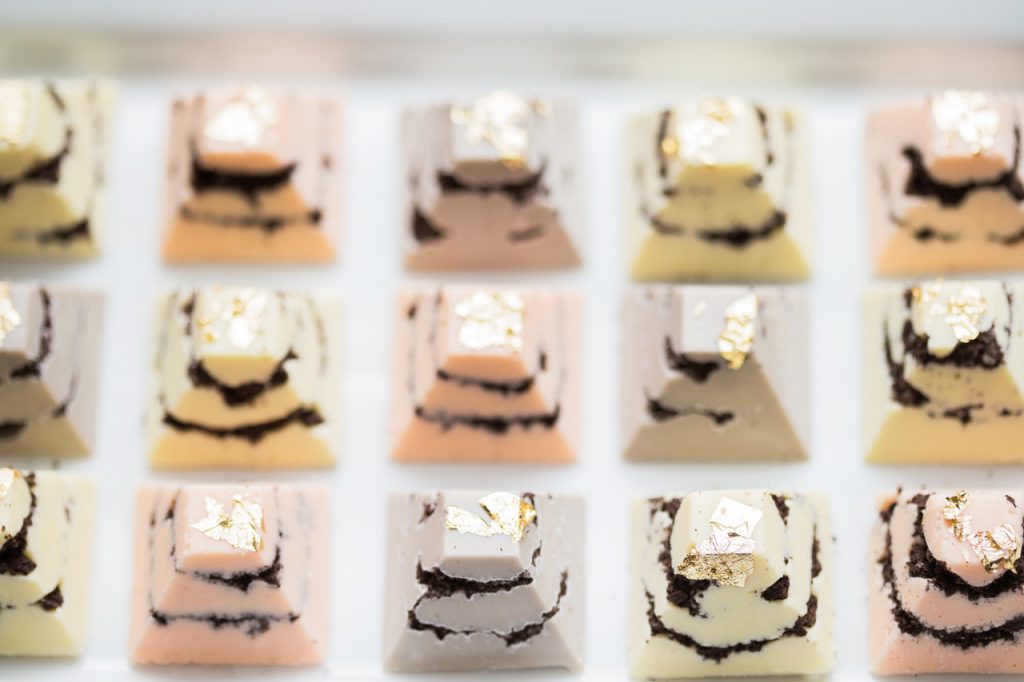 Photo: Lucier Photography.
Cinnamon Buns
We absolutely loved the cinnamon bun setup at Kailee and Tim's wedding. Their wedding planner, Jennifer Bergman, helped them come up with the cheeky sign that read "Come Grab our Buns."The perfect midnight snack or leave boxes for your guests to take home and enjoy the next morning. Dessert and Styling: The Art of Cake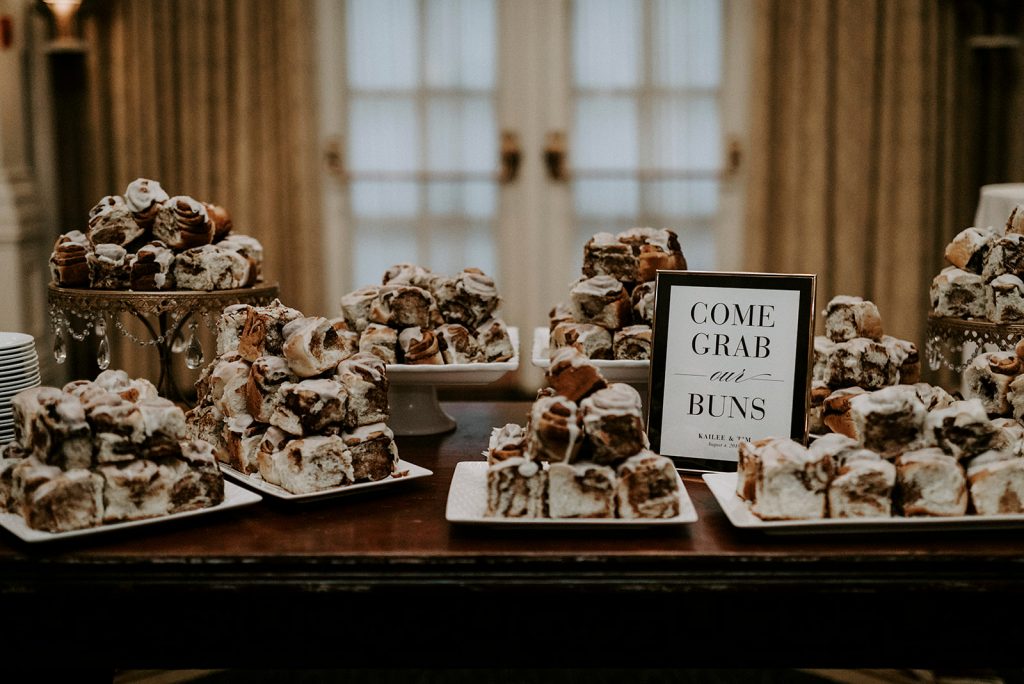 Photo: Jade Gabrielle Photography
Cookies
This is a delicious treat and super budget-friendly- what can be better than a bunch of homemade cookies? Display them on beautiful multi-tiered trays and voila – an amazing cookie bar is ready! Featured on Tatiana + Brad's Wedding | Cookies: Pretty Sweet YYC |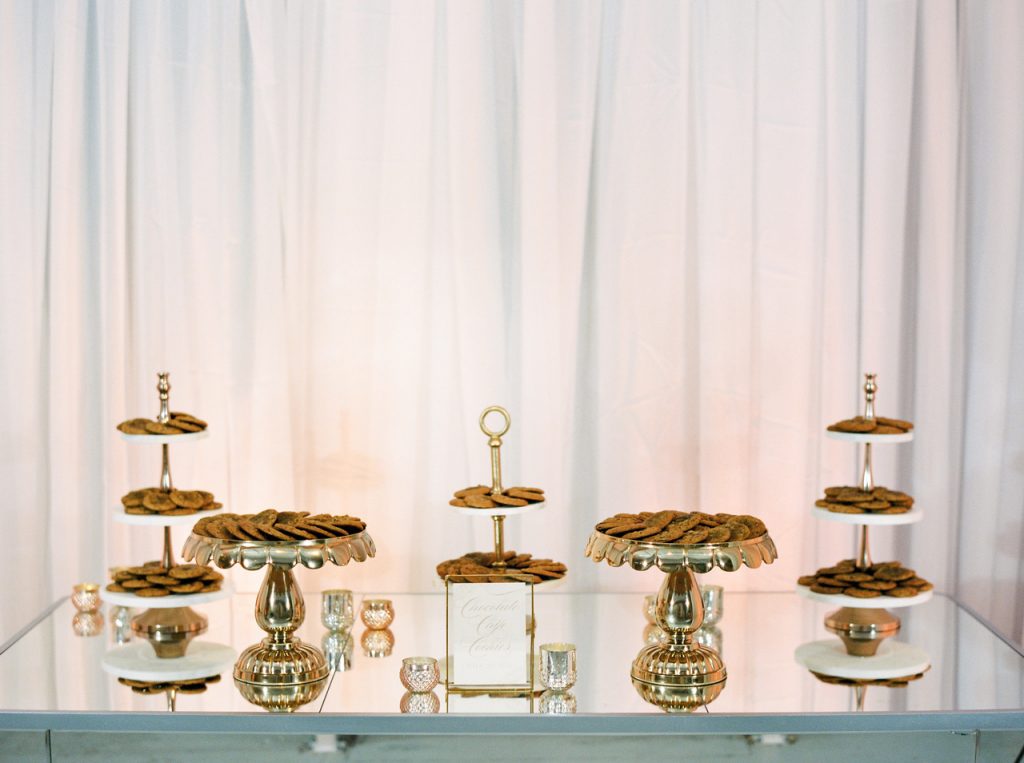 Photo: Justine Milton Photography
Doughnuts
The latest wedding dessert trend? The doughnut wall – nothing is sweeter than an entire wall of doughnuts. You can offer guests a variety of flavours and get really creative with the display wall.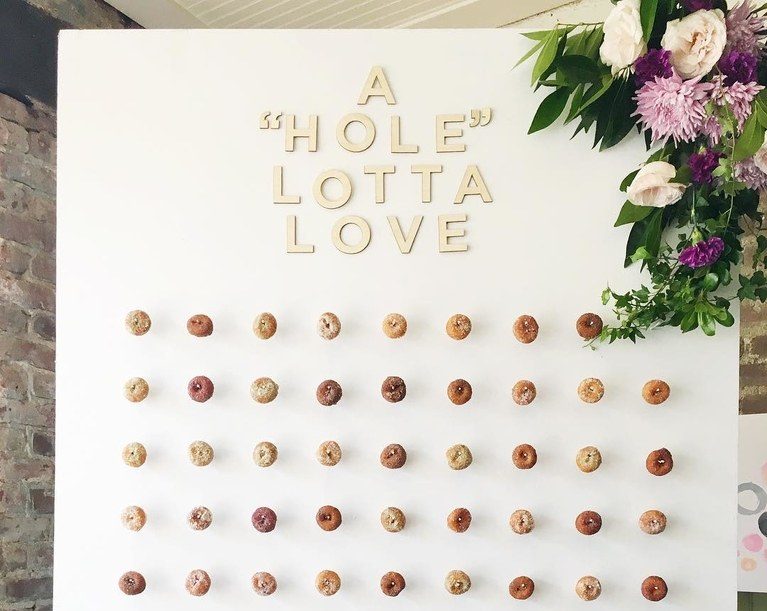 Photo: Alea Lovely Photography