Postponing Your Wedding During the Coronavirus Pandemic
Advice From An Expert Wedding Planner
Posted by Blush Magazine • Posted on March 29, 2020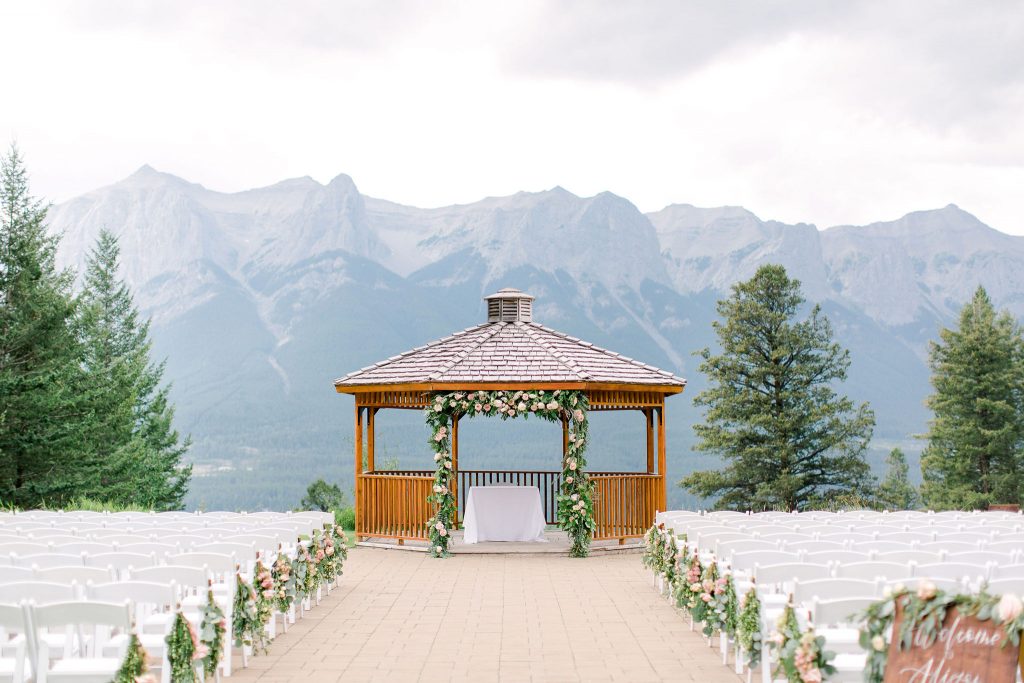 There's a lot to think about when planning your big day – no matter when you're planning to get married. But if it happens to be in the midst of a global pandemic, you might be wondering what you should do.
Whether you're planning a wedding at home or abroad, there are countless moving parts surrounding COVID-19 (learn more here)—and since this situation is fluid, what it means for your wedding really depends on your wedding date.
To help you prepare for what you should do—we went straight to wedding planner extraordinaire, Julianne Young, with Julianne Young Weddings based in Calgary, AB for expert advice.
WHEN should you make the decision to postpone the wedding?
60-90 days out: This is enough time to "pivot" if needed with vendors without losing final deposits (ie. what might be due after 1 month/2 weeks out), and late enough that you can make as informed a decision as possible.
WHAT to do when you decide it's time to postpone your wedding?
Reach out, don't be afraid to start the discussion about moving the date & giving them a heads up – This goes for "core vendors" such as your venue, photographer, videographer, and church. Non-Essential vendors do not need to know right away.
WHAT to look for in a venue/vendor contract?
Have a look at your contract for the Termination & Cancellation clause, and when payments are due – If your last deposit is due 90 days out, then you may want to make the decision at/before 90 days before another payment is due. Most are due 1 month out – 2 weeks out. Many contracts will state deposits are "non-transferrable" and this generally doesn't apply to the event date (just the contract owner).
If it's not specified (and normally it's not) in the contract – Ask the venue how they're handling re-scheduling weddings due to COVID-19. Overall, there will be a waiting period & some time of uncertainty, until you're able to make a decision. Uncertainty is uncomfortable for many. Keep breathing, and don't panic too early.
WHY postpone, and not cancel the wedding?
At the end of the day, you have been preparing for this amazing day for quite some time, and you deserve it! It's going to happen. Also, for financial reasons. You are likely to lose any deposits you've made to vendors if you cancel. Remember, this is not your fault, but it's also not theirs. Most deposits will state in the contract as "non-refundable"
Are there any FEES associated with re-scheduling?
There are generally very few fees associated with rescheduling. Most vendors are compassionate & understanding of this situation. Don't wait until less than a month out to decide, you might be on the line for things (F&B minimums) depending on your contract.
Floral Costs – If you postpone too late, you are putting yourself at risk of the florist already having bought the product, most will then charge you to recover that cost if it cannot be sold to another wedding/client.
If you decide on a new date that vendor isn't available, it's likely you'll lose that deposit, so try to find a date that works for all your vendors. Most vendors are willing to postpone the date, some have restrictions that it has to be within the same calendar year, it's important to check with them.
You may need to send out a second round of invitations, but there are savvy ways to do this as well.
Everything is done, but I am still so SAD! What do I do?
Still celebrate the day. Plan a side celebration on the would've-been day to make sure it still feels special. Order in dinner & wine, dress up at home, have fun with it.
Try to not overthink the situation. It's important to take things one day at a time. No matter what happens, your wedding will be worth the wait.