Veils: Which is Your Style?
Fashion: Wedding Veils
Posted by Rachel Romanu • Posted on February 18, 2014
When choosing a veil, a bride has countless options. Veils vastly differ in style from vintage to traditional to modern—each uniquely fashionable. A bride's veil ties everything together. Aside from historic tradition, it's designed to compliment the wedding dress, embody the theme of the wedding and showcase the bride's personality.
So how does one find the perfect veil? It starts with knowing your style. Take a veil tour with me and lets discover your style.
Chic Vintage Bride: Juliet Cap Veil
The Juliet Cap Veil is a style that dates back to the 1920s-1930s. It is considered chic vintage because of its flirtatious and romantic nature. Fitted to the top of the head, the Juliet Cap Veil drapes down adding fluidity to a structured headpiece.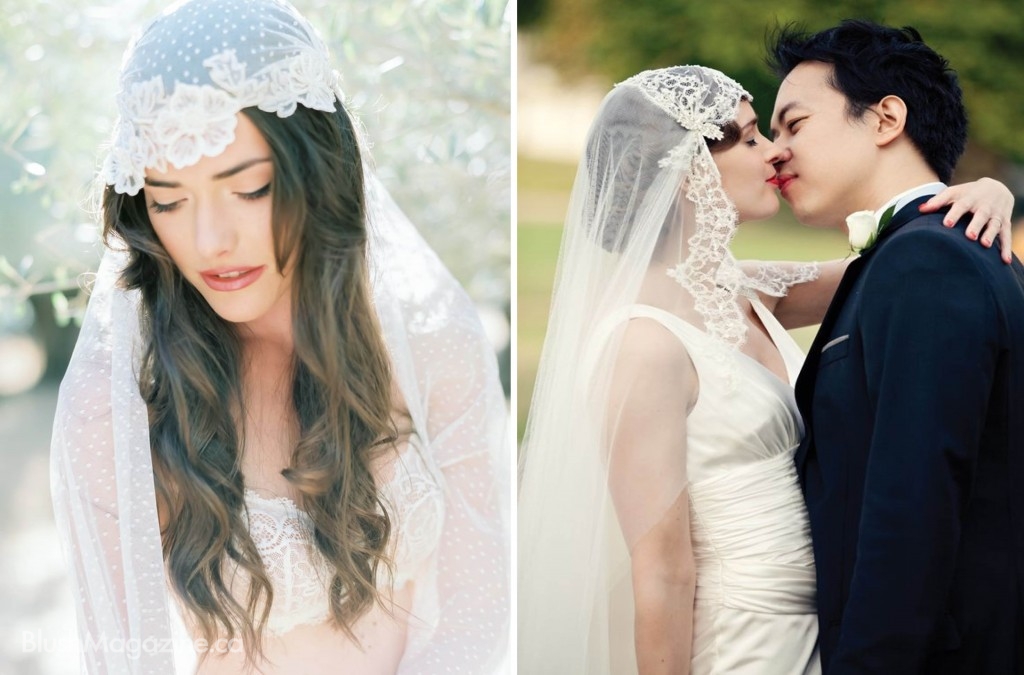 Couture Bride: Pouf or Couture Veil
The pouf or couture veil is not for everyone. The veil is gathered at the top of the headpiece exploding out, creating a dramatic halo. This look can spice up any plain dress and incorporate a lot of the bride's personality.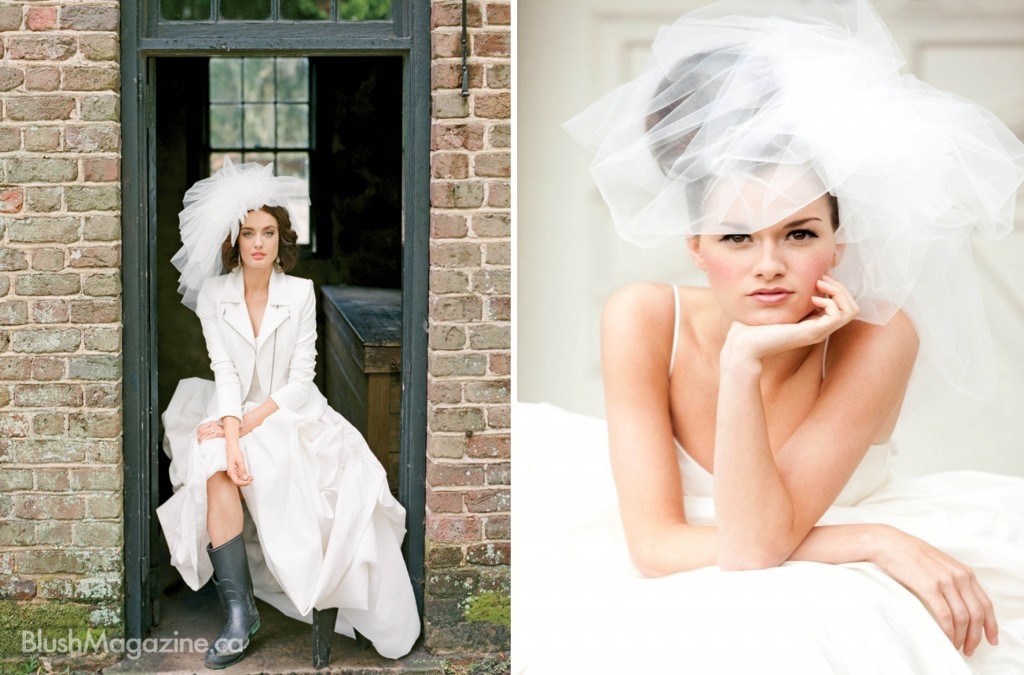 Fashion-Forward Bride: Wrap Veil
The wrap veil is a fashion-forward look that marries the styles of vintage glam and modern. The wrap veil adds a unique twist to the traditional idea of veils.
Classic Bride: Fingertip Veil
Fingertip veils are the most popular because their design is universally flattering in length and shape. It elegantly extends down to the fingertips and was the style choice of Kate Middleton.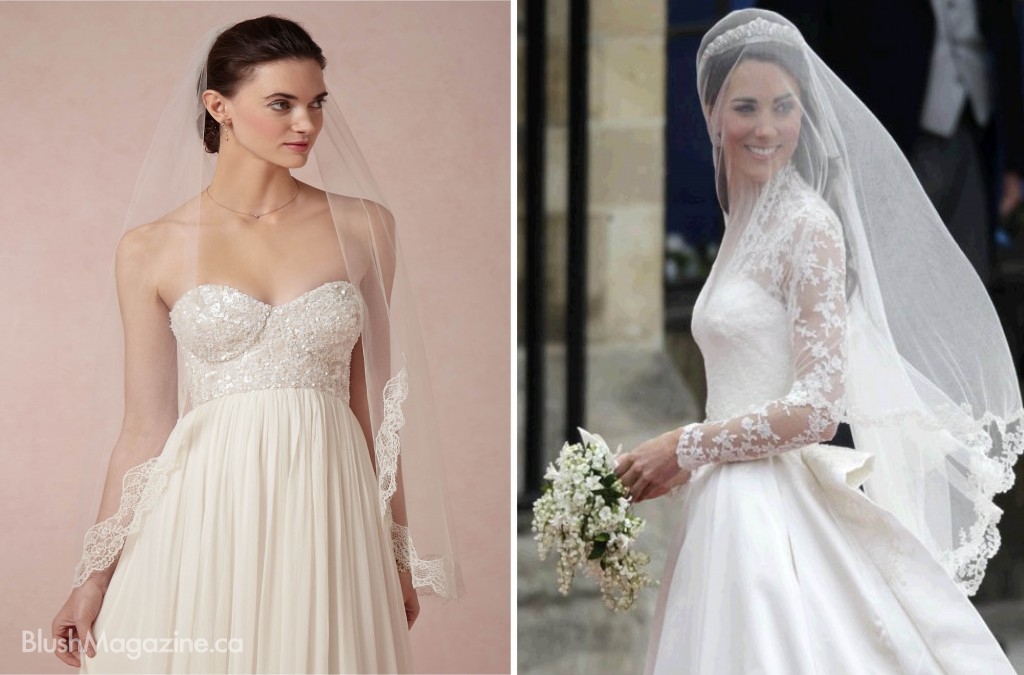 Romantic Bride: Elbow Veil
Elbow length veils have a romantic shape that display a dainty personality. Manageable in length, elbow veils are most often used for daytime weddings.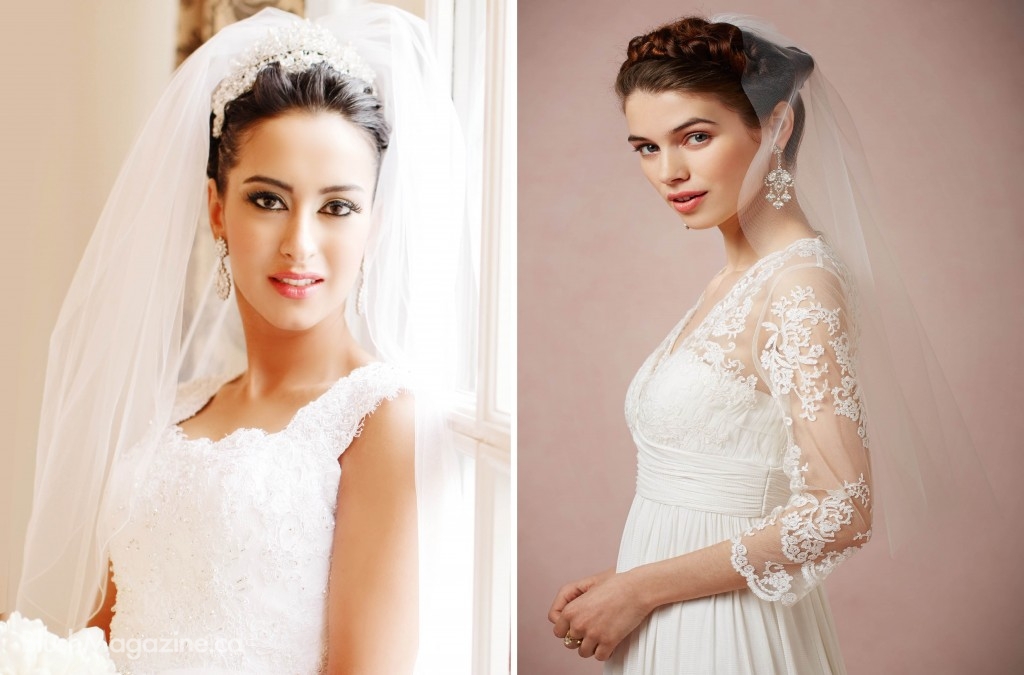 Royal Brides: Cathedral Veil
A cathedral veil has a long train and typically extends 10-12 feet in length from head to toe. Credited for being dramatic in appearance and making a statement, the cathedral veil is reserved for the most formal weddings.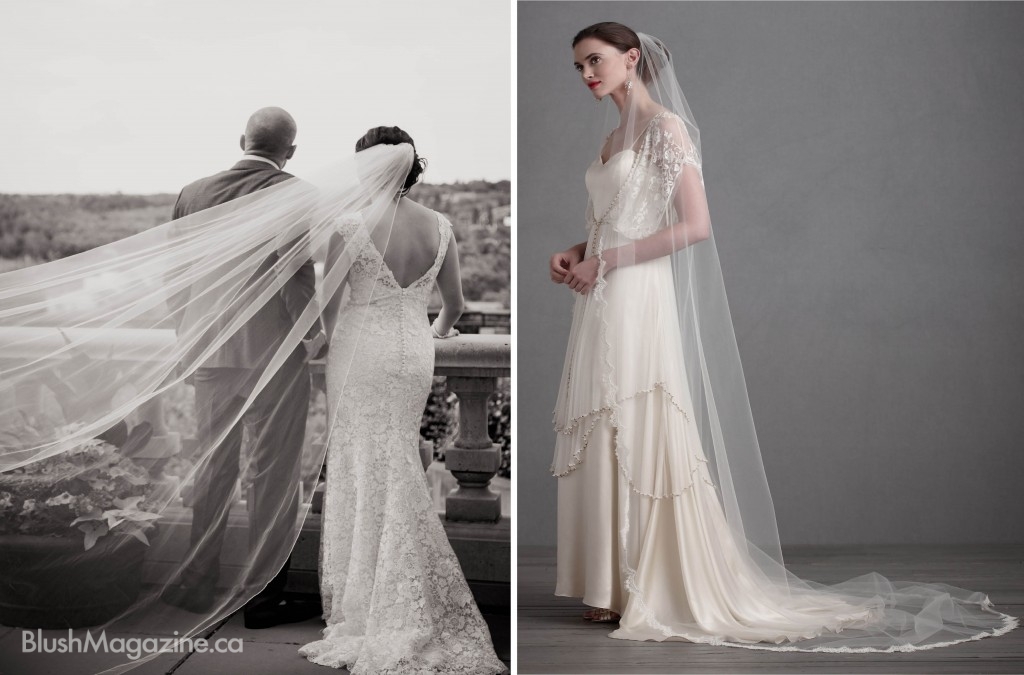 Simplistic Bride: Blusher Veil
A blusher is a short, translucent veil worn over the face. It can either stand alone or be coupled with a longer veil creating a double-tier. However it's worn, the blusher is a simple veil that carries significant meaning—historically it has been symbolic of warding off evil spirits and resembling purity.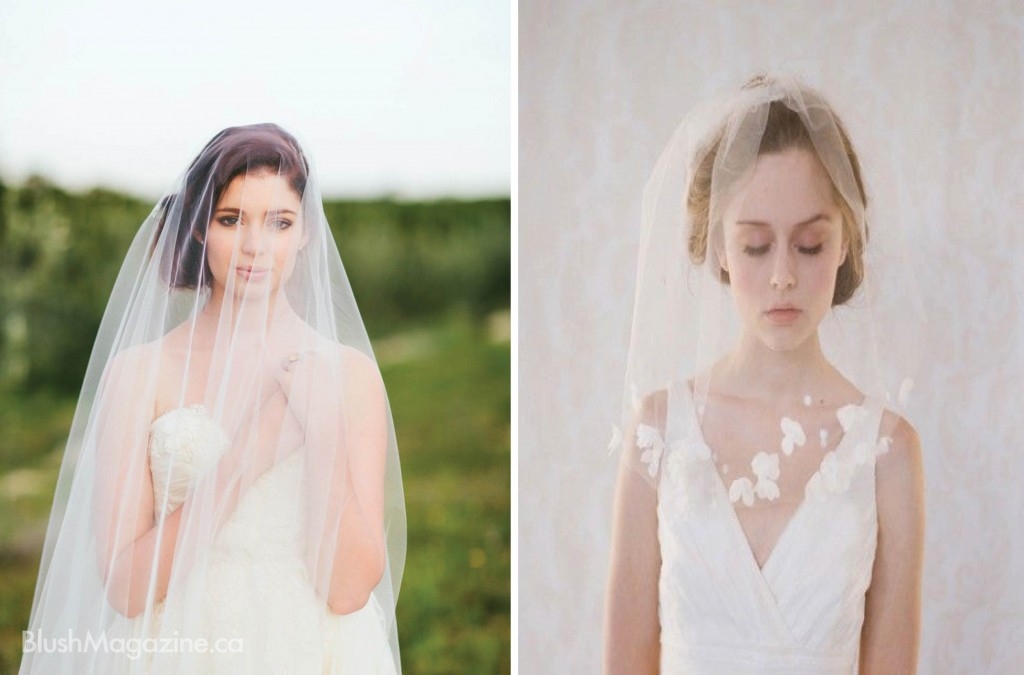 Vintage Bride: Birdcage Veil
Birdcage veils date back to the post-war years of the 1940s. Commonly accessorized with flower or feather pins the birdcage veil covers the eyes, extends no longer than the chin and embodies classic vintage.